Cool Weather Pattern Mod Series and Free Pattern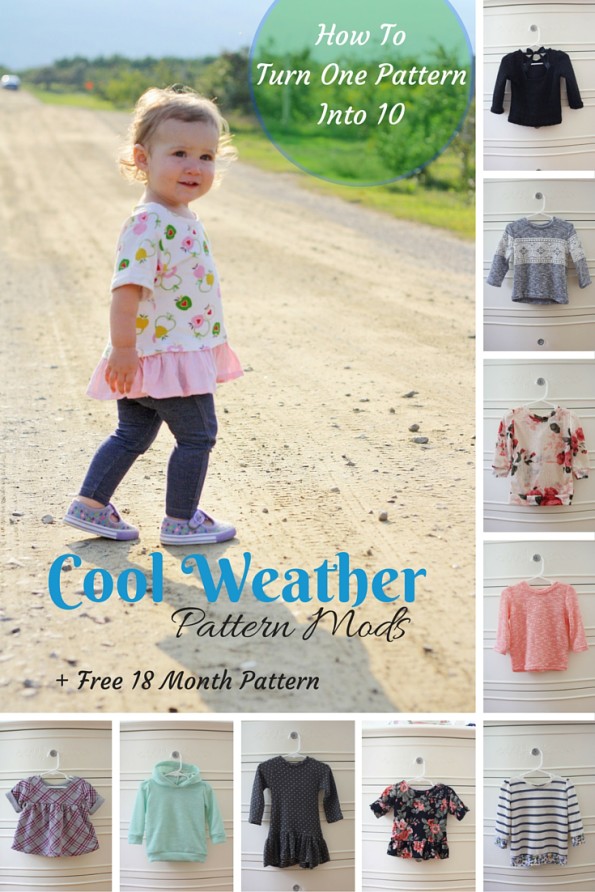 I've been pretty excited the last couple weeks as I've been getting ready for some fun posts!  I created my first digital pattern and I'm showing you how you can transform a simple pattern into a ton of different outfits with some modifications. Since fall and cooler weather are right around the corner, I made a sweater pattern in size 18 month. As Brynn gets older, I will add more sizes, but you can also use the same idea with a similar pattern you may have, or you can create your own, like I did in this post or this one.
You can find the finished tutorials below and stay tuned as I post additional tutorials in the upcoming weeks. You can download and print the 18 month sweater pattern below. Make sure that you are printing at 100%  and check the white box on the bottom of each pattern piece. They should be 1″ x 1″.
Download the 18 month pattern here: Brynn Sweater Pattern
Tutorials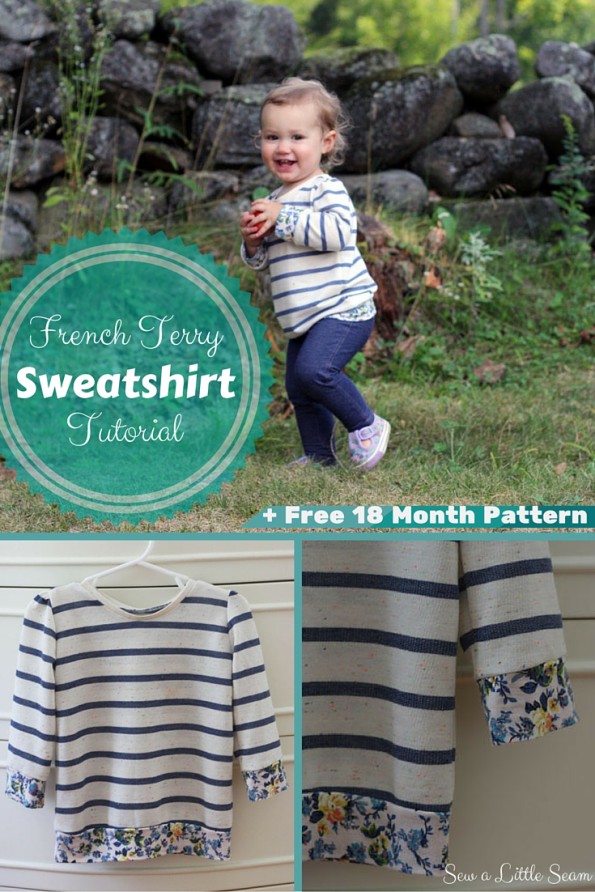 The French terry striped sweatshirt tutorial can be found HERE.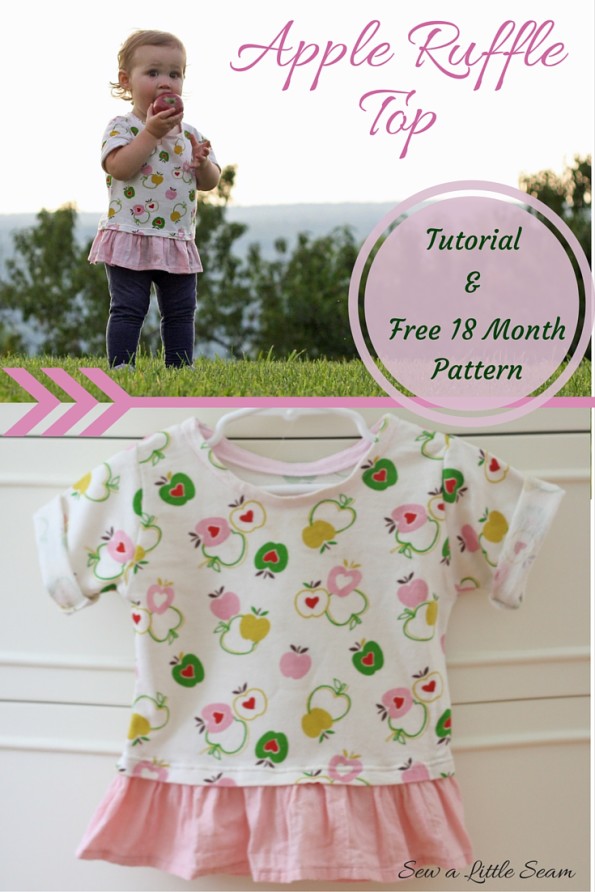 The apple ruffle top with short sleeves tutorial can be found HERE.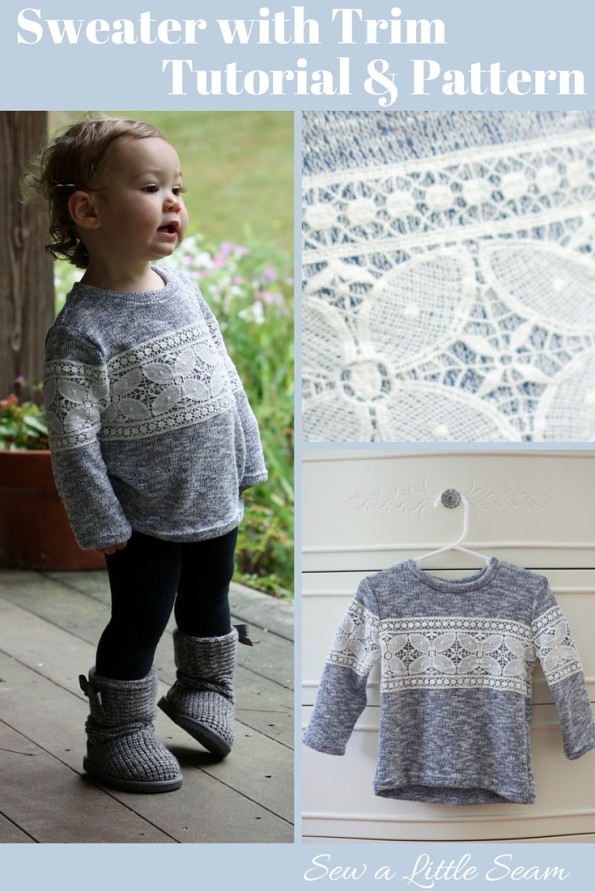 The Fair Isle look-alike can be found HERE.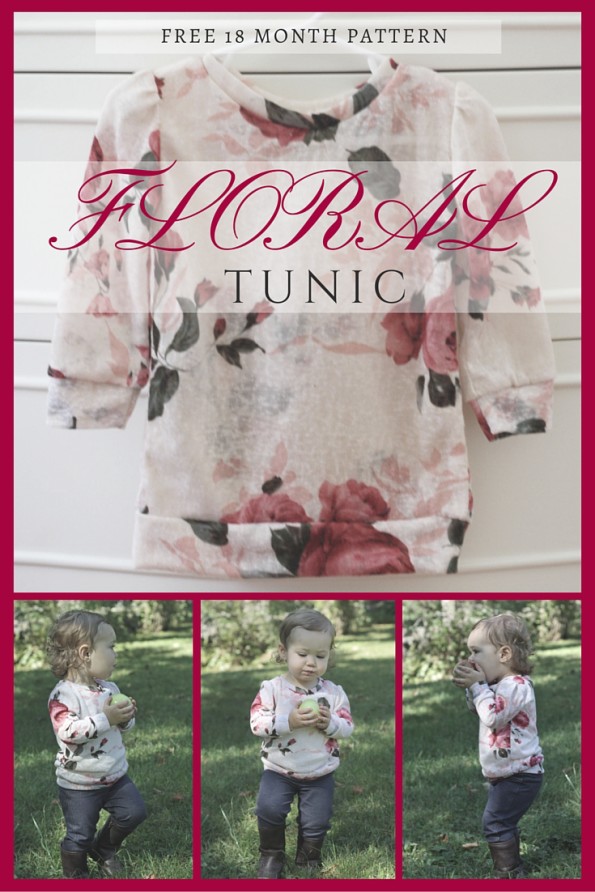 The floral tunic can be found HERE.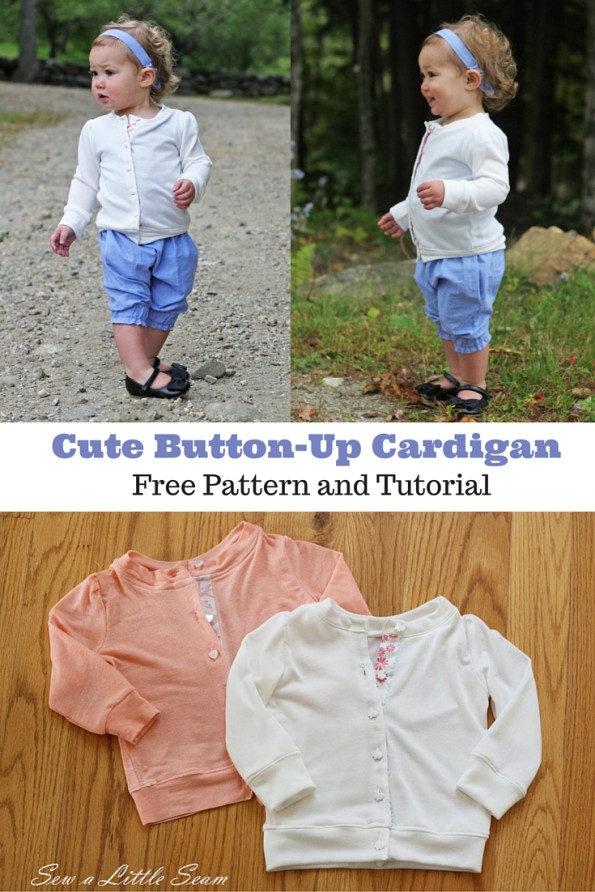 The button-up cardigan can be found HERE.