Cool Weather Series: Floral Tunic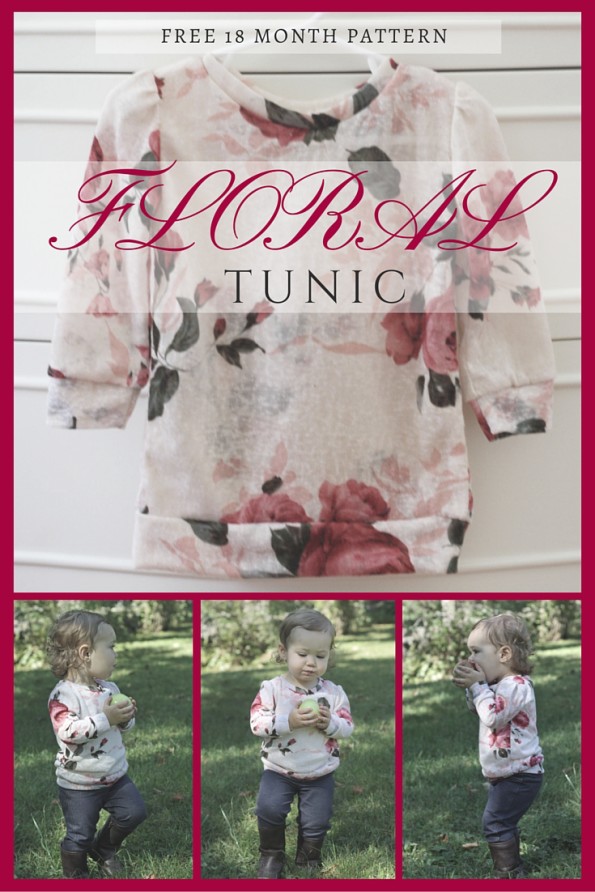 Here's a look at another variation of the Brynn Sweater pattern. I made this one into a tunic-length top using some floral Sweater knit from Girl Charlee KnitFix.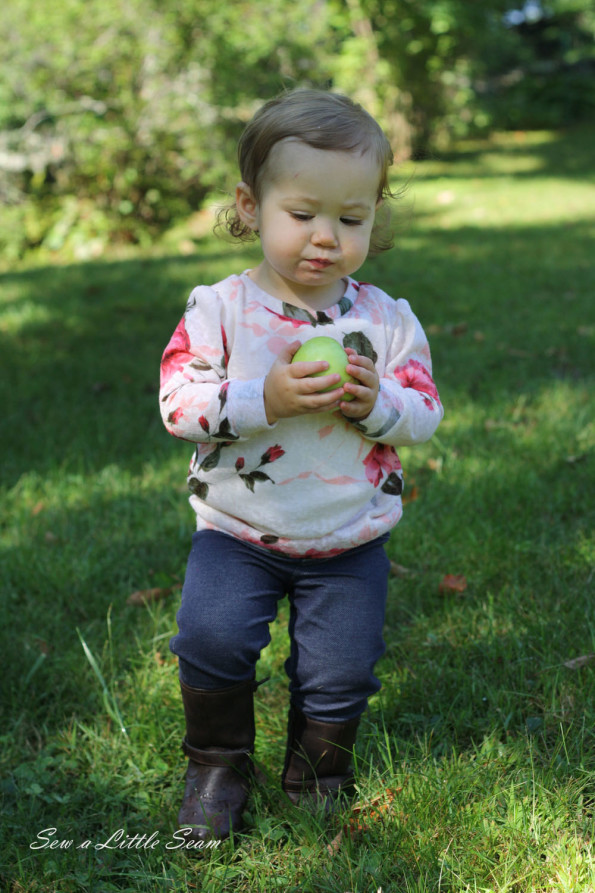 You can find a tutorial and the free 18 month pattern HERE. To make it tunic length, just don't cut off as much before sewing the band onto the bottom. I also lowered the neckline a bit in the back for this sweater.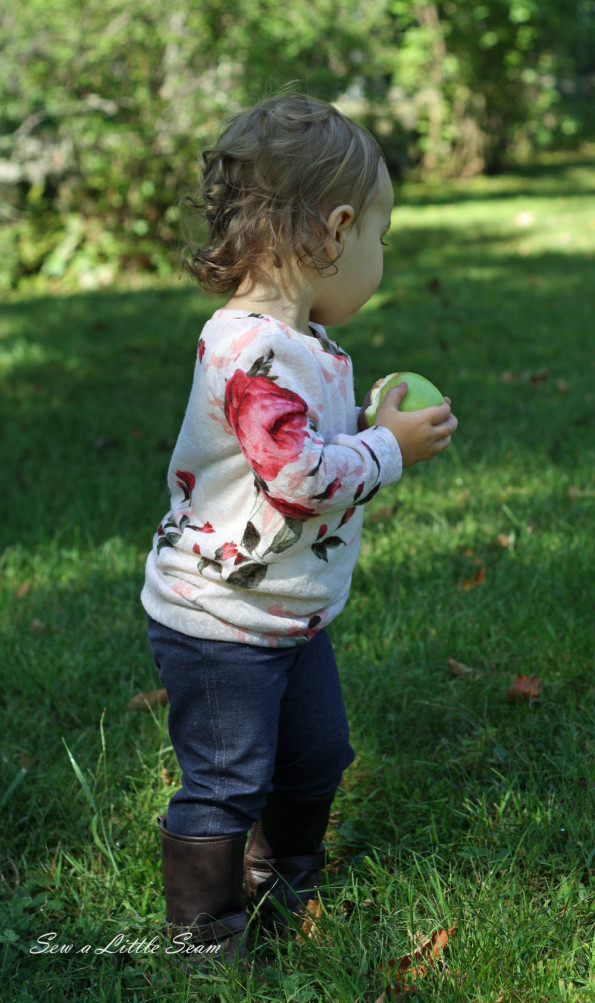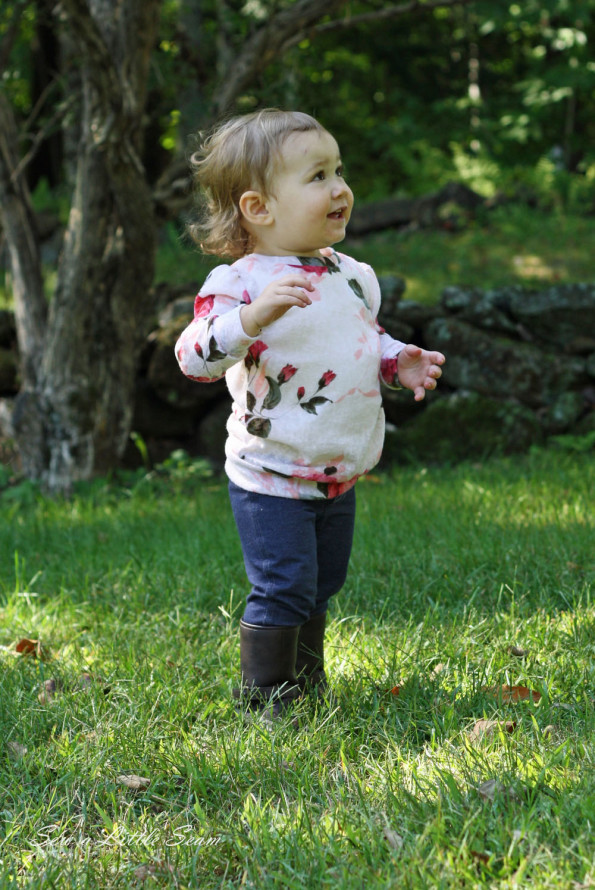 Brynn loves to visit our neighbor's apple trees. She thinks she can jump up and reach the apples. The photo above is her at the full height of her jump. Look at the air she's getting!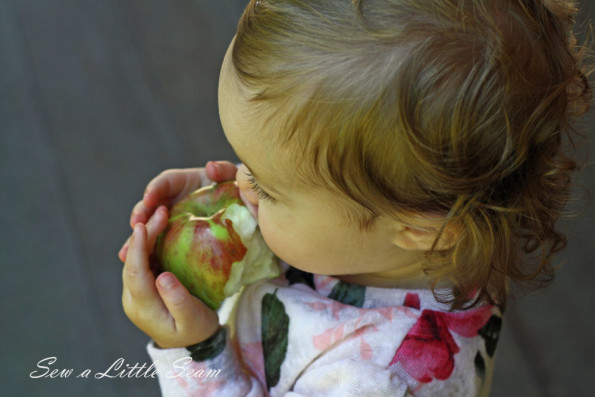 I made a top for myself out of this fabric as well. Now we can be all matchy matchy. I mean who doesn't want to look like this little pumpkin?