Cool Weather Series: French Terry Sweatshirt Tutorial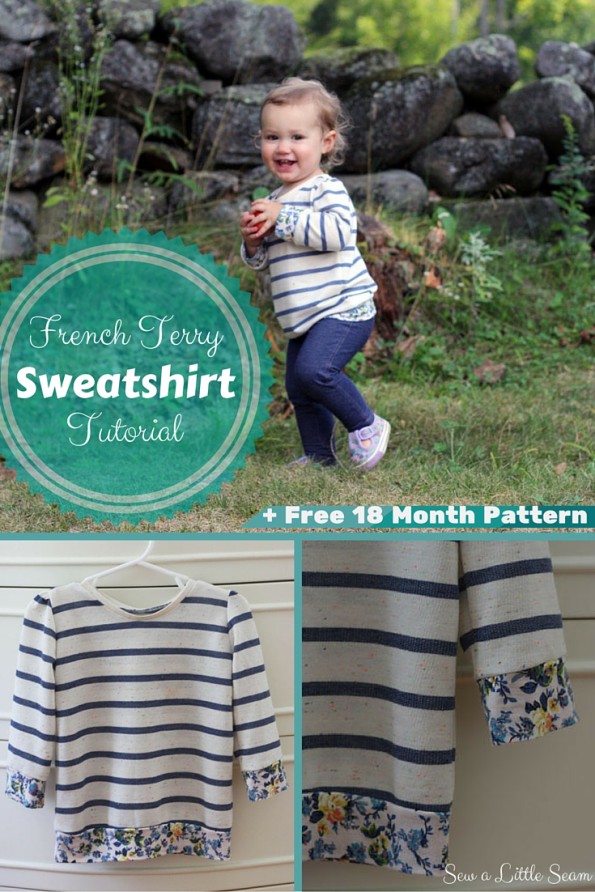 To kick off the Cool Weather Series I am going to show you how I made this French terry sweatshirt with floral cuffs and waistband. It's a quick and easy sew and a nice comfy choice for cooler fall days.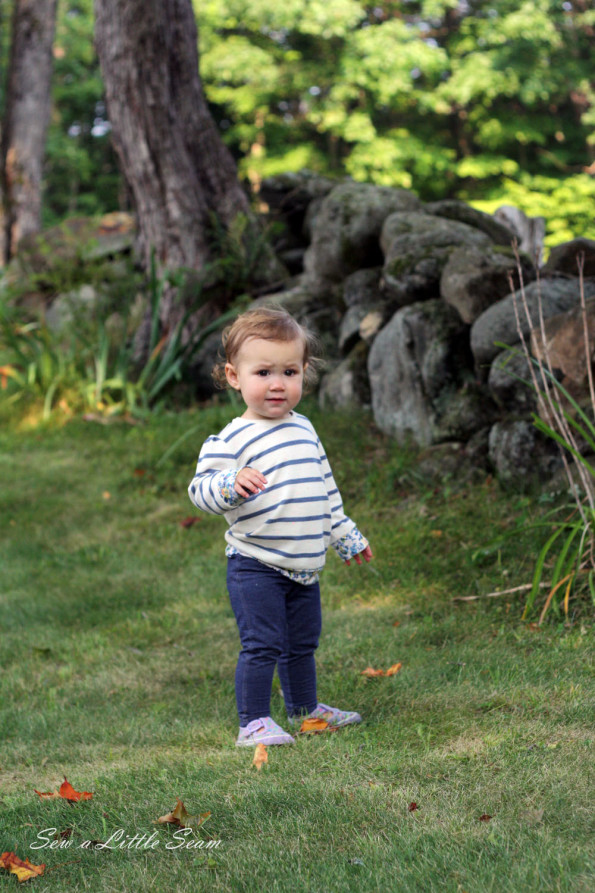 This French terry was a great surprise from a scrap sweater knit bundle from Oh Sew Rylee. It is so soft and has little neon flecks of color throughout the white. I wish I had more of it! The floral is a rayon spandex from Raspberry Creek Fabric.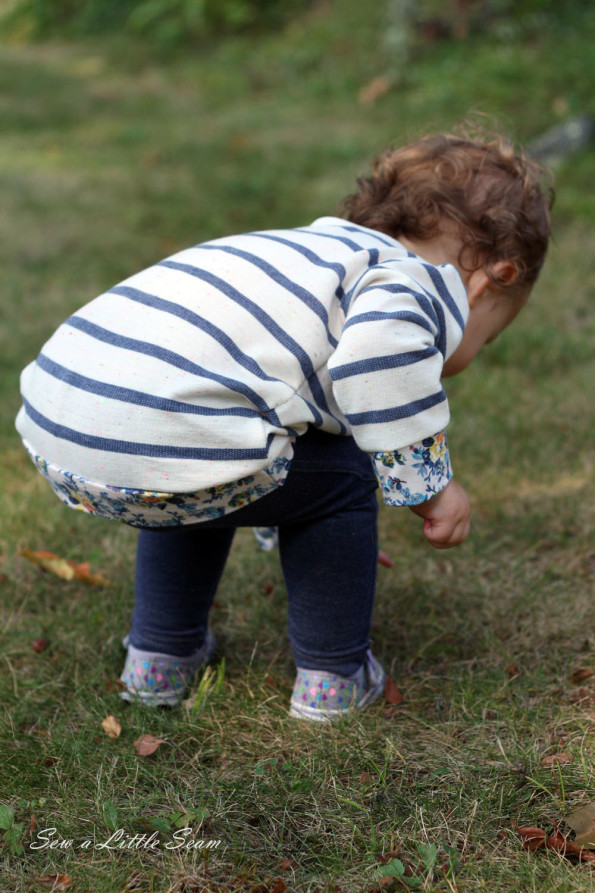 Brynn was intrigued by the crabapples falling off the trees. She would pick up as many as she could and carry them around. Only occasionally did she try to slowly sneak one in her mouth. She knows she's not supposed to, because she jumps a mile when I say her name when she's thinking about it.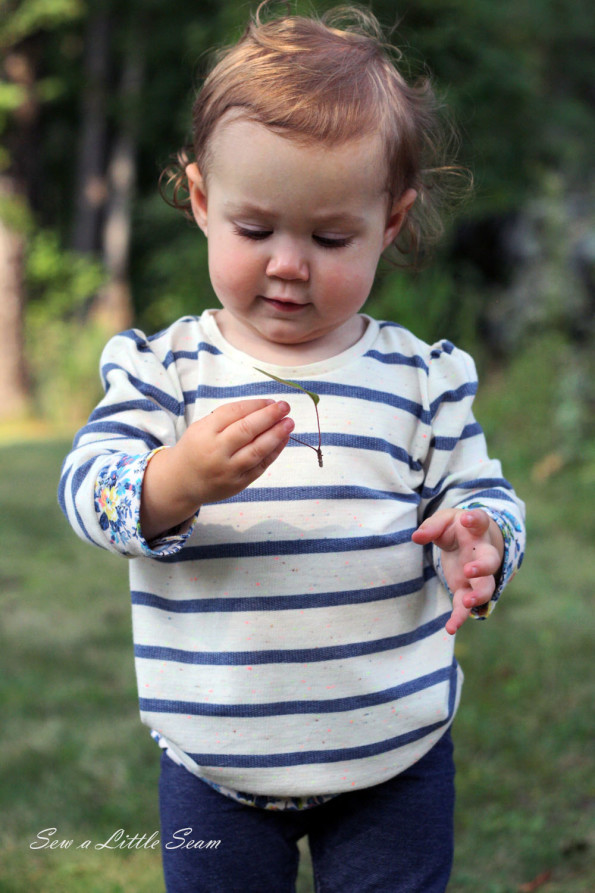 So now for the tutorial.
What you need:
Print out the Brynn Sweater Pattern.
Size 18 Months: Brynn Sweater Pattern
Size 4: Brynn Sweater Size 4
Size 6: Brynn Sweater Size 6
You'll need around 1/2 to 1 yard of French terry fabric.
Material for the cuffs and band if not using French terry.
Getting Started:
Print out your pattern pieces. Make sure that you are printing at 100%. Double check that your size is correct by measuring the white square at the bottom of each piece. It should be 1″ x 1″.
Cut out one front, one back, and two sleeve pieces on the fold. All pattern pieces include a 3/8″ seam allowance.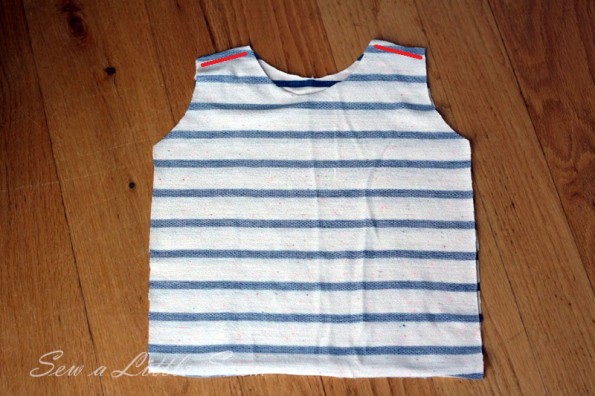 Lay your front and back pieces with right sides together and sew along the shoulders. Be sure that you use a stretch stitch, such as a zig zag stich or overlock stitch.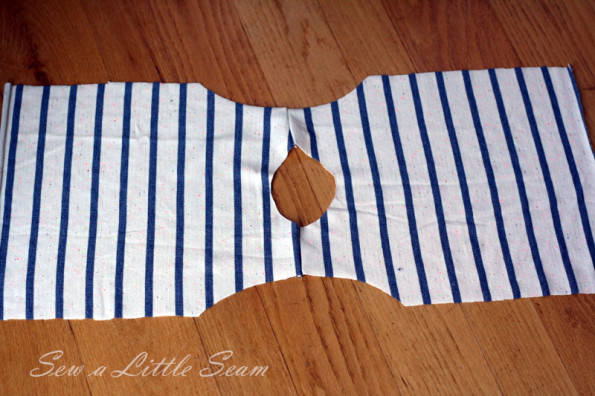 Open up your shirt with right sides facing up.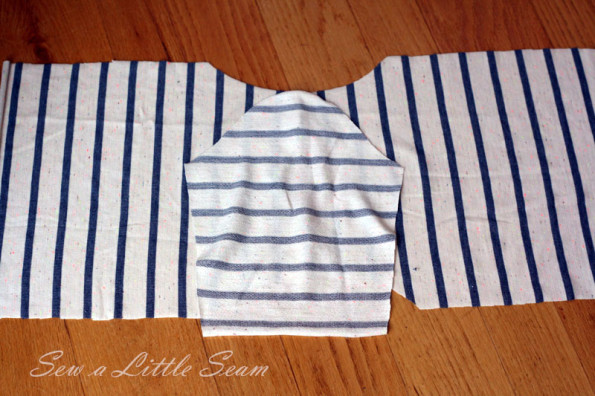 Place one sleeve on your shirt so right sides of your shirt and sleeve are together and the centers match up. Put one pin at the center of your sleeve.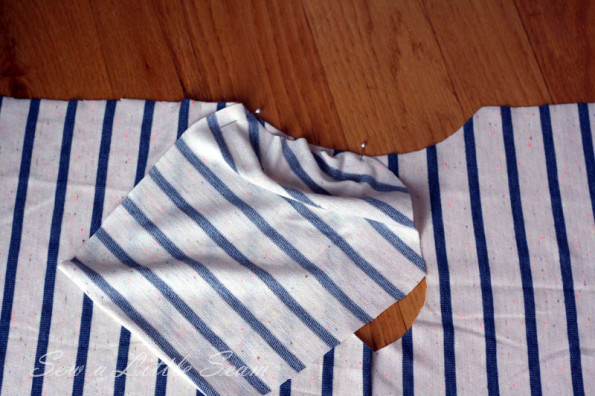 Now match up the point at the bottom of your sleeve with and underarm point on the shirt and pin.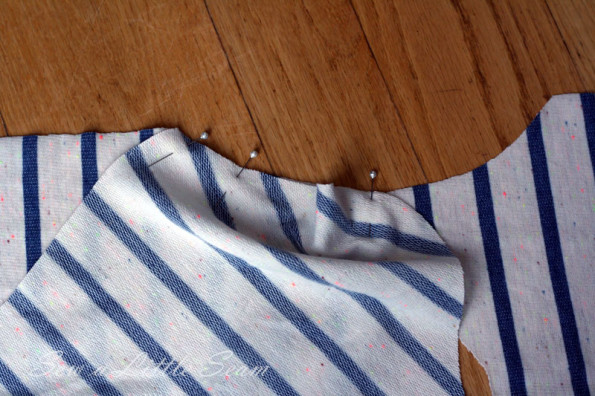 Add another pin a bit up from the bottom pin, keeping the fabric smooth between both. You will now have extra sleeve material that we are going to gather to make our puff sleeve.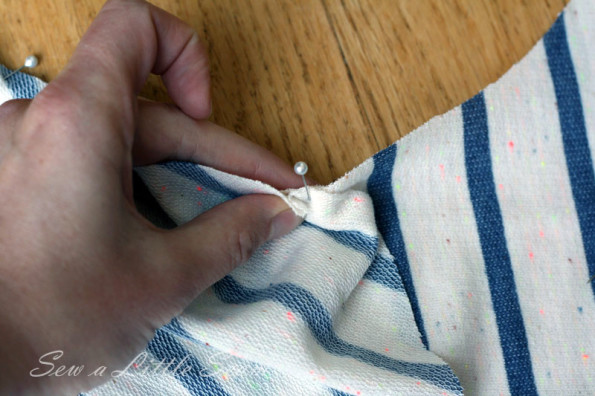 Starting at your center pin, fold over a small amount of your fabric toward the center pin and pin in place.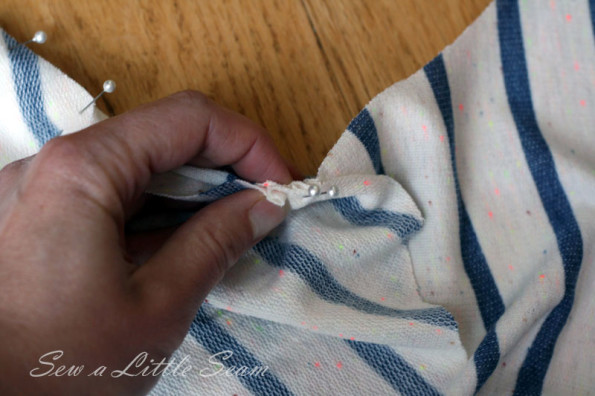 Do this again until your sleeve fabric lays smooth against your shirt fabric.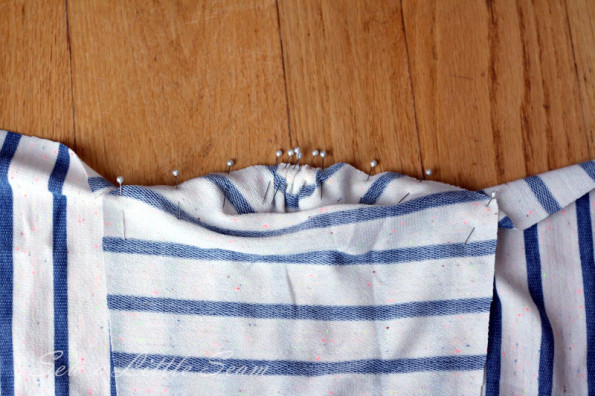 Repeat on the other side until your arm is completely pinned to your shirt.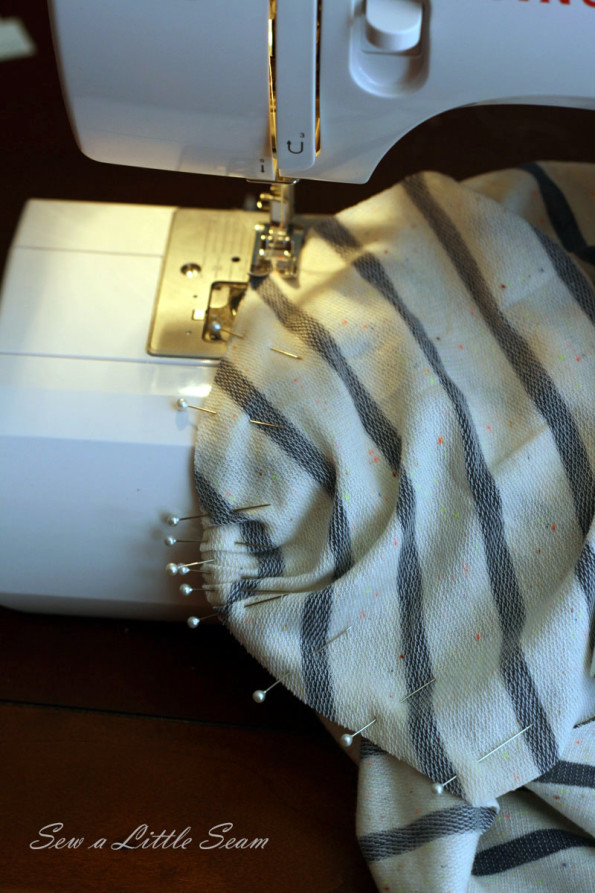 Sew along the raw edges.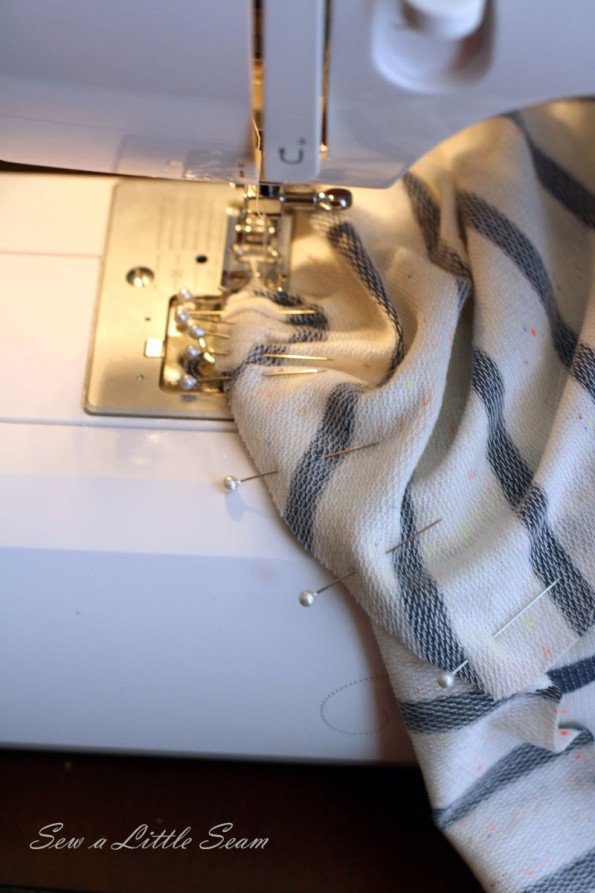 When you get to the center of your sleeve with all the pins, sew as close to the pin as you can, remove it and sew up to the next one until you are done.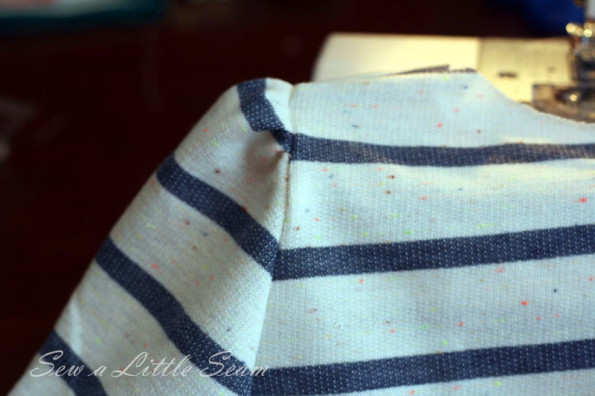 You will now have a gathered puff sleeve. Continue with the other sleeve.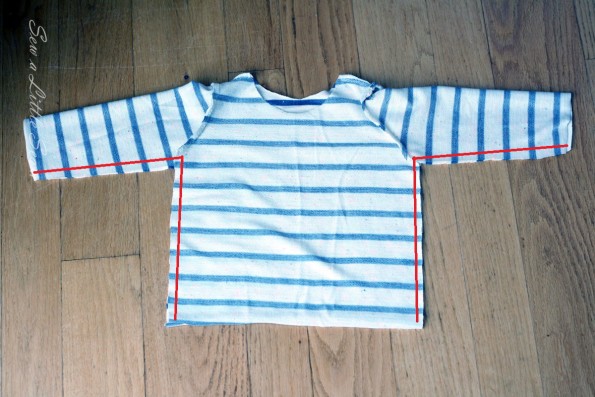 Once you have both sleeves sewed on, align your shirt with right sides together and match you underarm seams and pin together. Pin from the end of your arm to the bottom of your shirt and sew along the raw edges on both sides.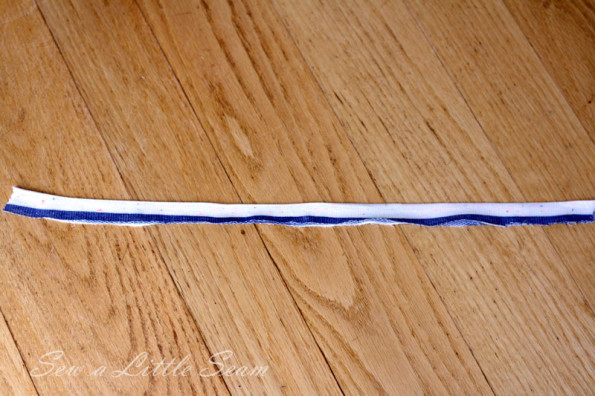 To create the neck band, cut a strip of fabric 1 3/4″ x 16″ for the 18 month and size 4 patterns and a 1 3/4″ x 17″ strip for the size 6 pattern, fold in half with wrong sides together and press. My French terry had a good amount of stretch. If your fabric doesn't, you may want to opt for a lycra or rib knit with more stretch to ensure it will fit over your child's head.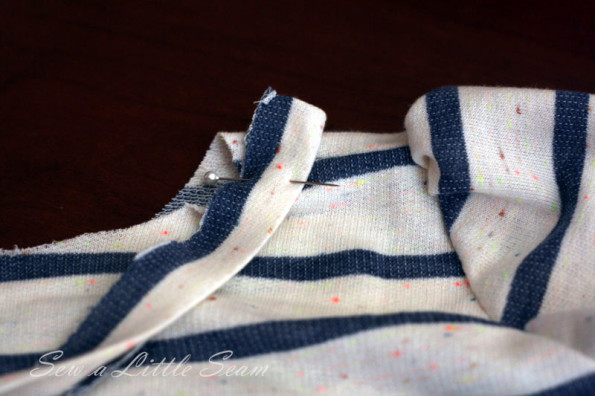 Start at one of your shoulder seams and pin your band about 1″ past your should seam with raw edges lining up. Start sewing down the neckline a few stitches to get started. You will need to stretch your band as you sew. Take the band and gently pull, lay down against  your shirt and sew up to where you've stretched. Continue to do this around your neckline being careful only to stretch the band and not the shirt as you go.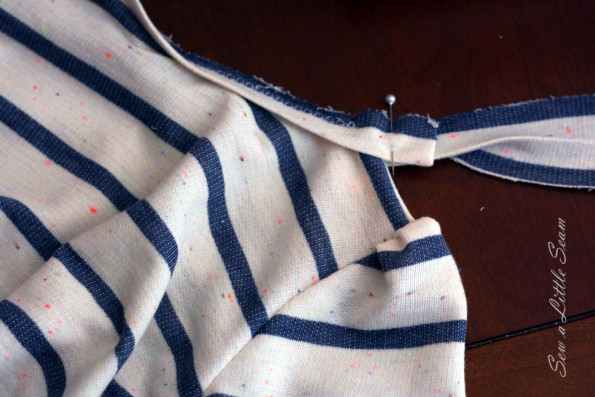 Stop sewing about 1″ before the shoulder seam where you started. You now need to sew your band together. Lay both pieces of the band together and pin where they should meet up on the shoulder seam. Push the shirt down out of the way and line up your sewing machine needle along the line of the pin. Remove the pin and sew your band pieces together. Double check that your band seam lines up with the shoulder seam and then cut off the excess ends of the band. You can now continue to sew the band to the neck.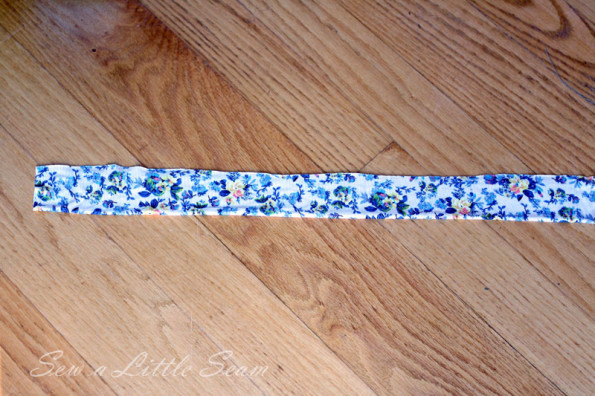 To make your bottom band, cut a piece of fabric  4″ x 24″ (18 month), 4″ x 26″ (size 4), 4″ x 27″ (size 6) fold in half, and press. The pattern is made to be hemmed 1″, so you will need to trim off 2.25″ from the bottom to account for the length of the band minus seam allowance, unless you like a longer fit.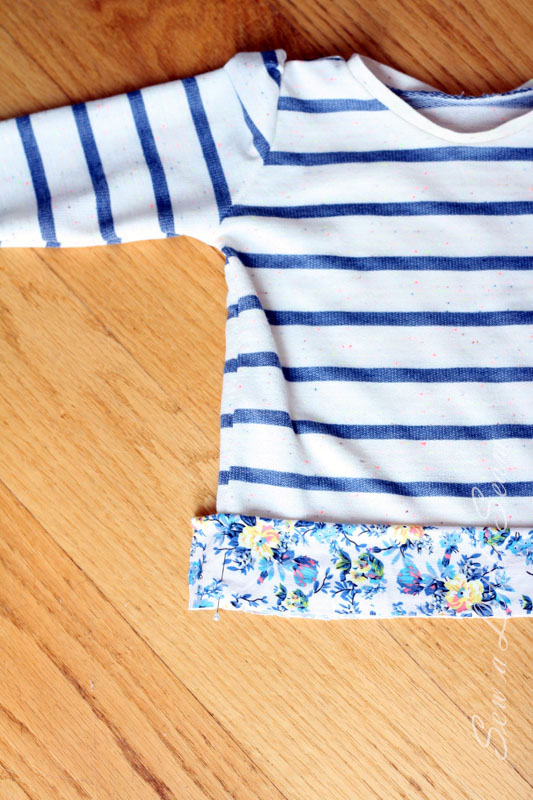 Once you have trimmed the bottom, you will lay one end of your band 1″ past the side seam with raw edges together and pin similar to how you sewed on the neckband.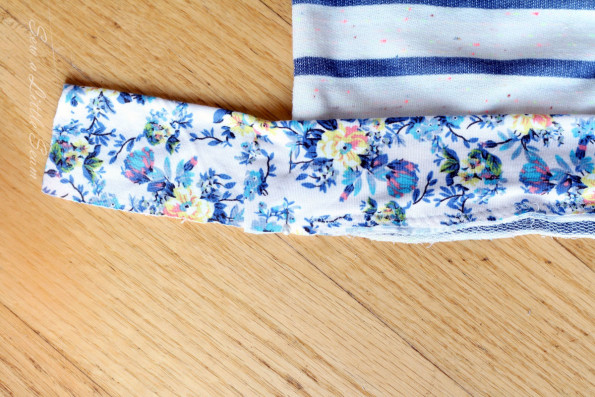 Sew around the bottom, pulling gently on only the band as you go, stopping about 1″ away from the seam where you started. Line up your front and back pieces on your band and pin where they meet at the side seam. Push teh shirt material out of the way and place the piece on your sewing machine. Remove the pin once you have lined up your sewing machine needle along the path of the pin. Sew the band together along this line and trim off excess. Continue to sew your band to the shirt.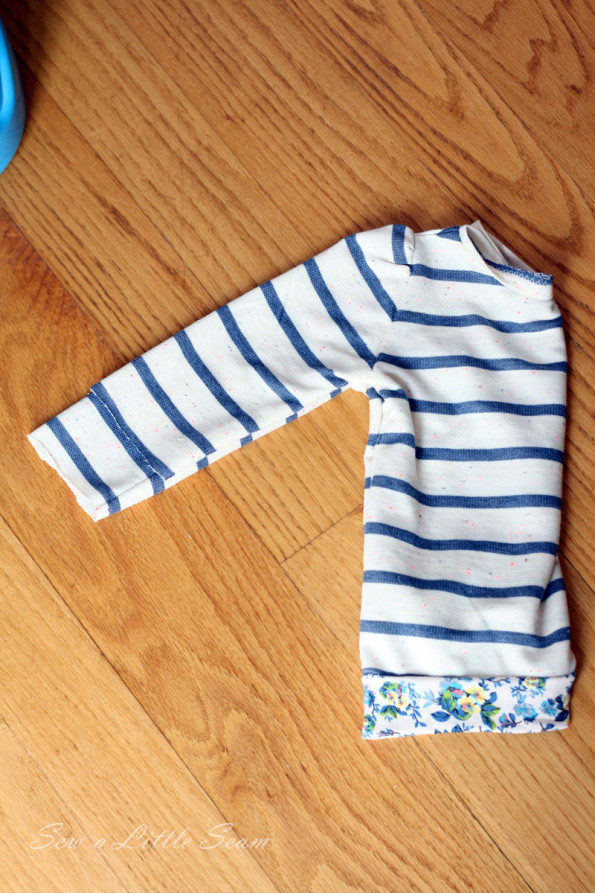 For the sleeves, you will cut a band that is 4″ x 9″ (18 month and size 4), 4″ x 10″ (size 6). You will also have to cut off 2.25″ from the bottom of the sleeves to account for the added length of the cuff. You can place one sleeve on top of the other, with shoulder and underarm seams lined up, to cut the second sleeve, to be sure they are even. Sew on your cuffs the same way you did the bottom band.
To finish trim your seams and you can topstitch along the top of the band and cuffs, and under the neckband if you want.