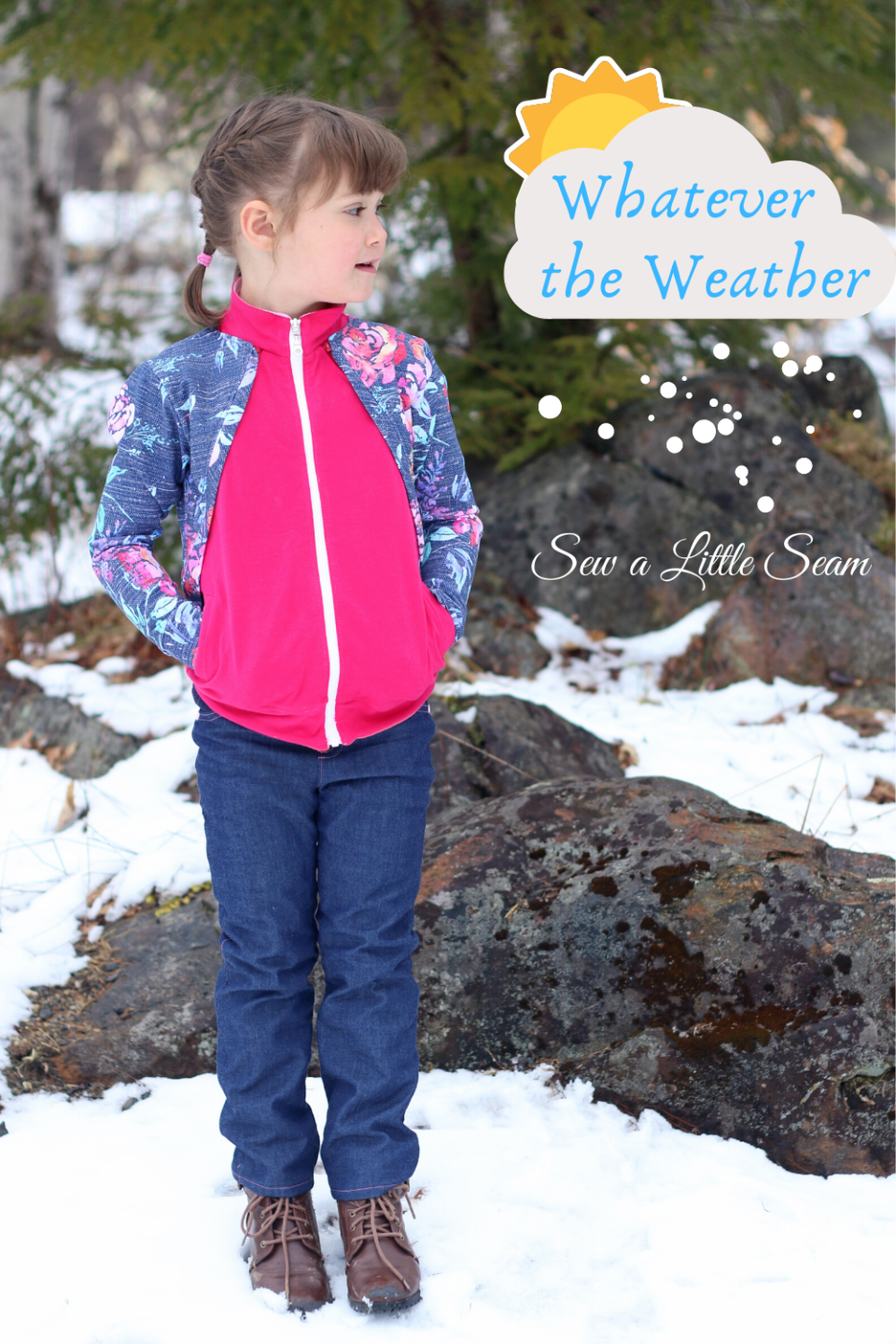 I made it to week two of Project Run and Play! Make sure you head over to check out the other looks and vote after you're done reading!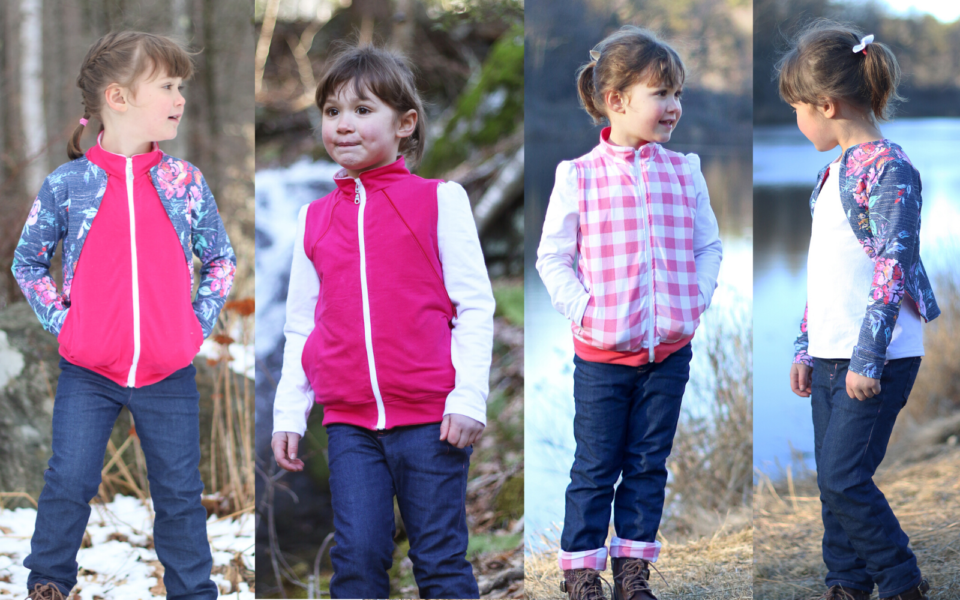 This week's theme was Transformation. For my look I made an outfit that changes with the weather, because as Mark Twain said, "If you don't like the weather in New England, just wait a few minutes." This outfit can be worn in five different ways. For chilly days there is the zippered jacket, then when it warms up, the sleeves zip off to create a vest that is reversible. The sleeves can be worn separately as a cardigan, or if it gets really warm she could just wear the white long sleeve tee.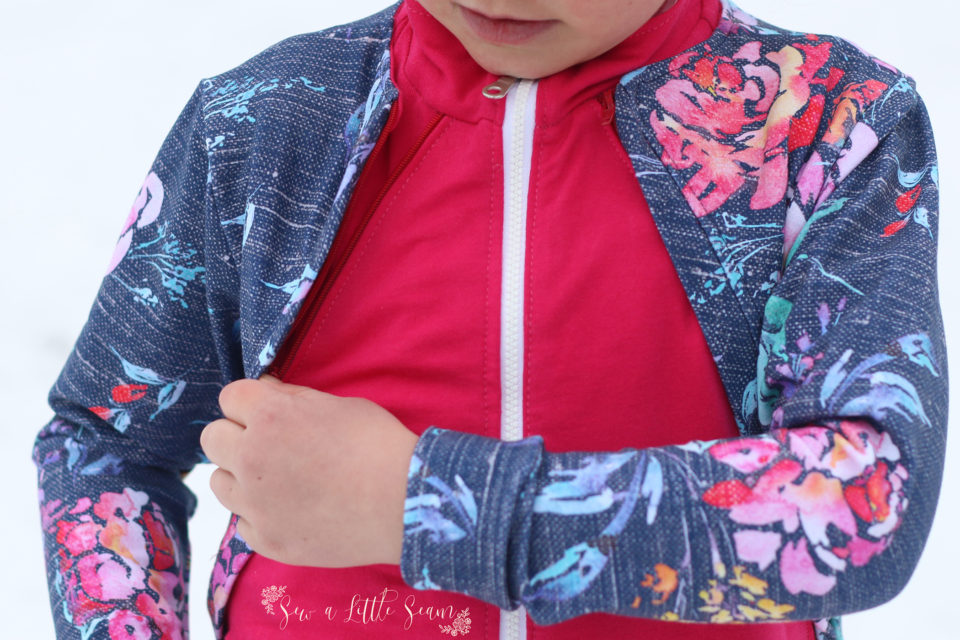 Now let's talk details. The hot pink side of the vest has welt pockets and can have sleeves added by zipping them on at the chest. When the sleeves aren't on the zipper also adds a fun detail to the front of the vest.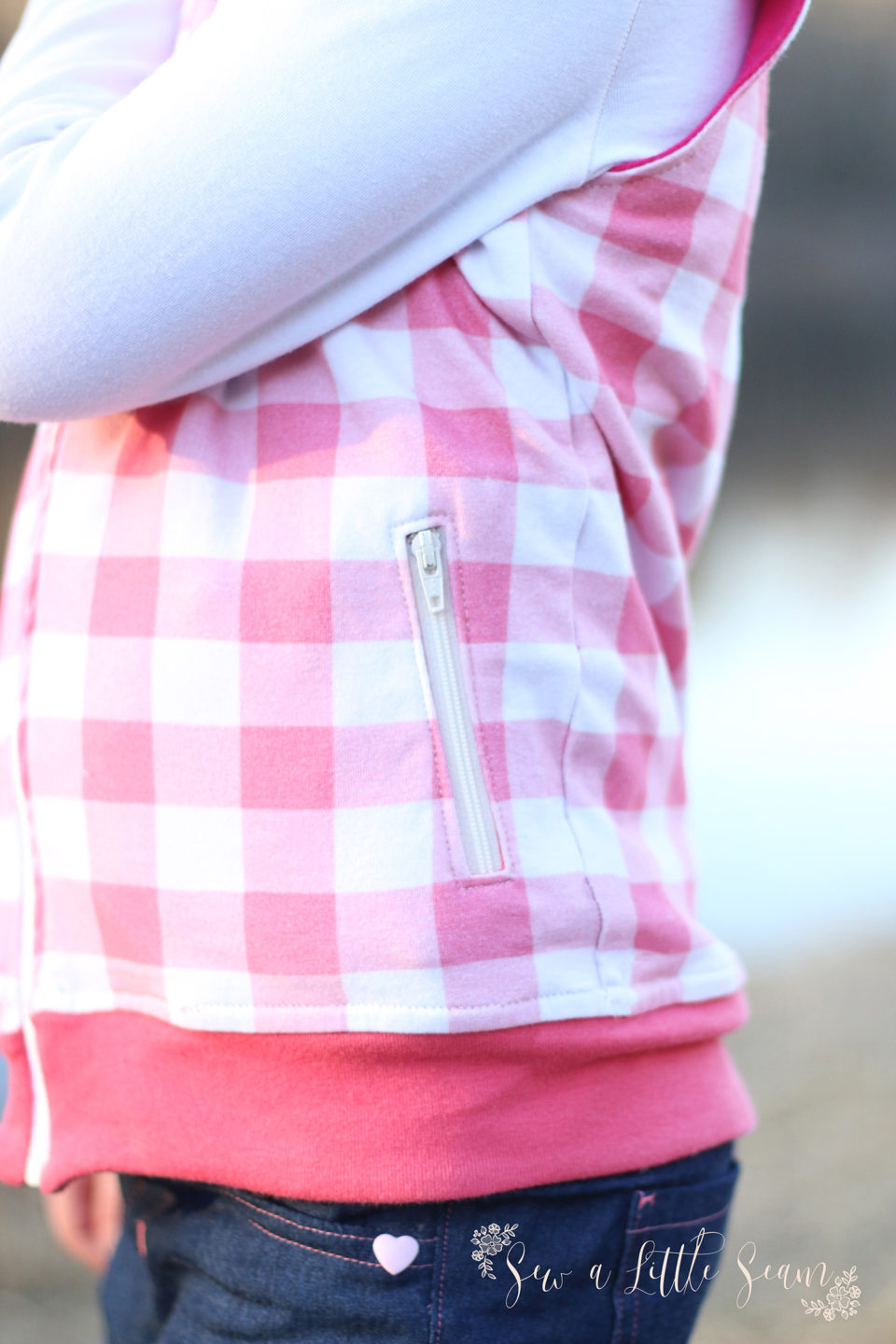 The plaid side of the vest has zip pockets. I thought about adding a zipper to this side too so you could add the sleeves, but I wanted it to have a more traditional look.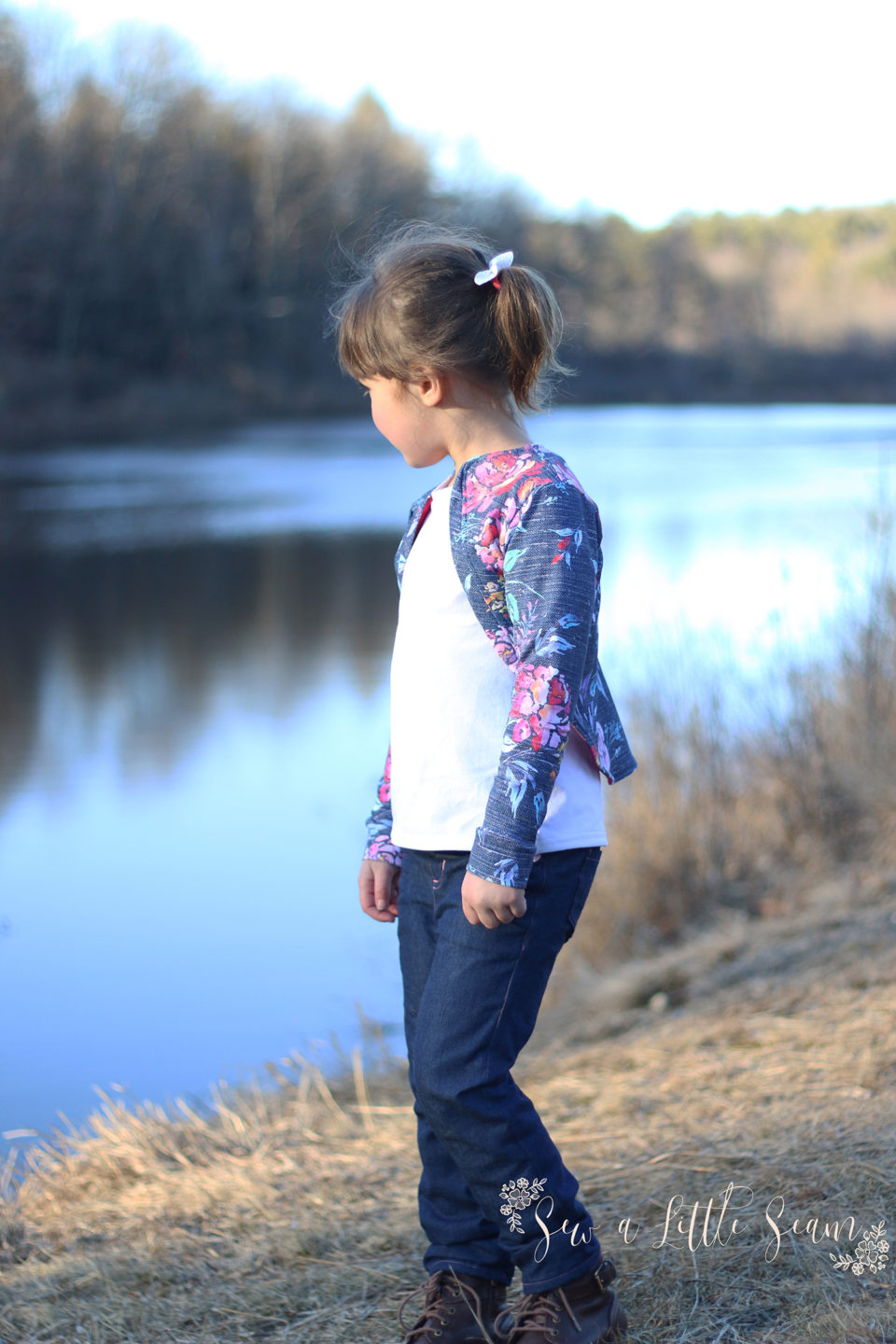 As an added bonus the sleeves can be worn alone as a cute cardigan! I love how the curved back looks.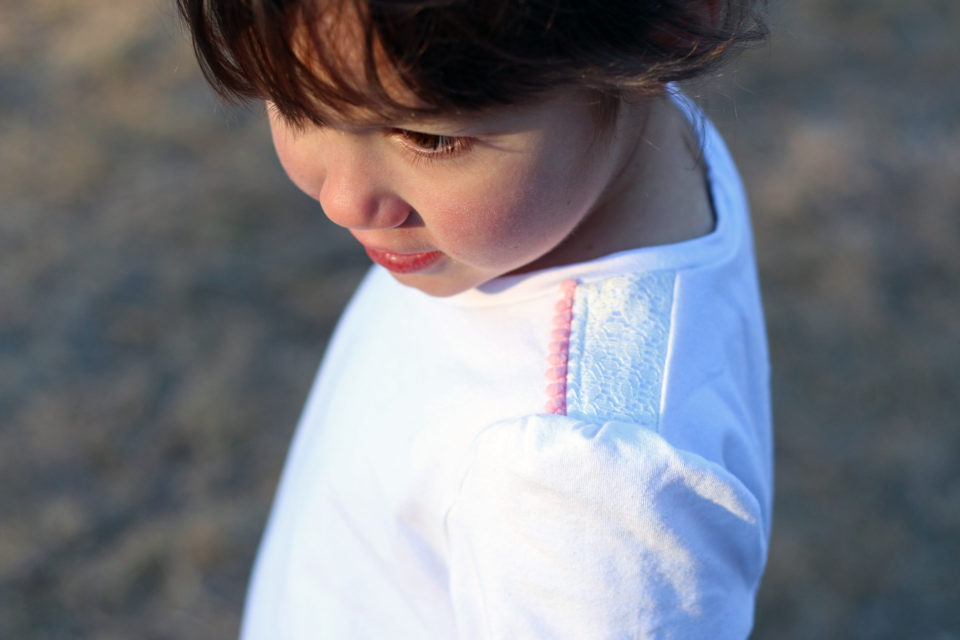 I sewed up a white, long sleeve tee to go underneath the vest using the Brynn pattern. I altered the shoulder so I could add some pom pom trim and lace for a little extra detail if worn alone.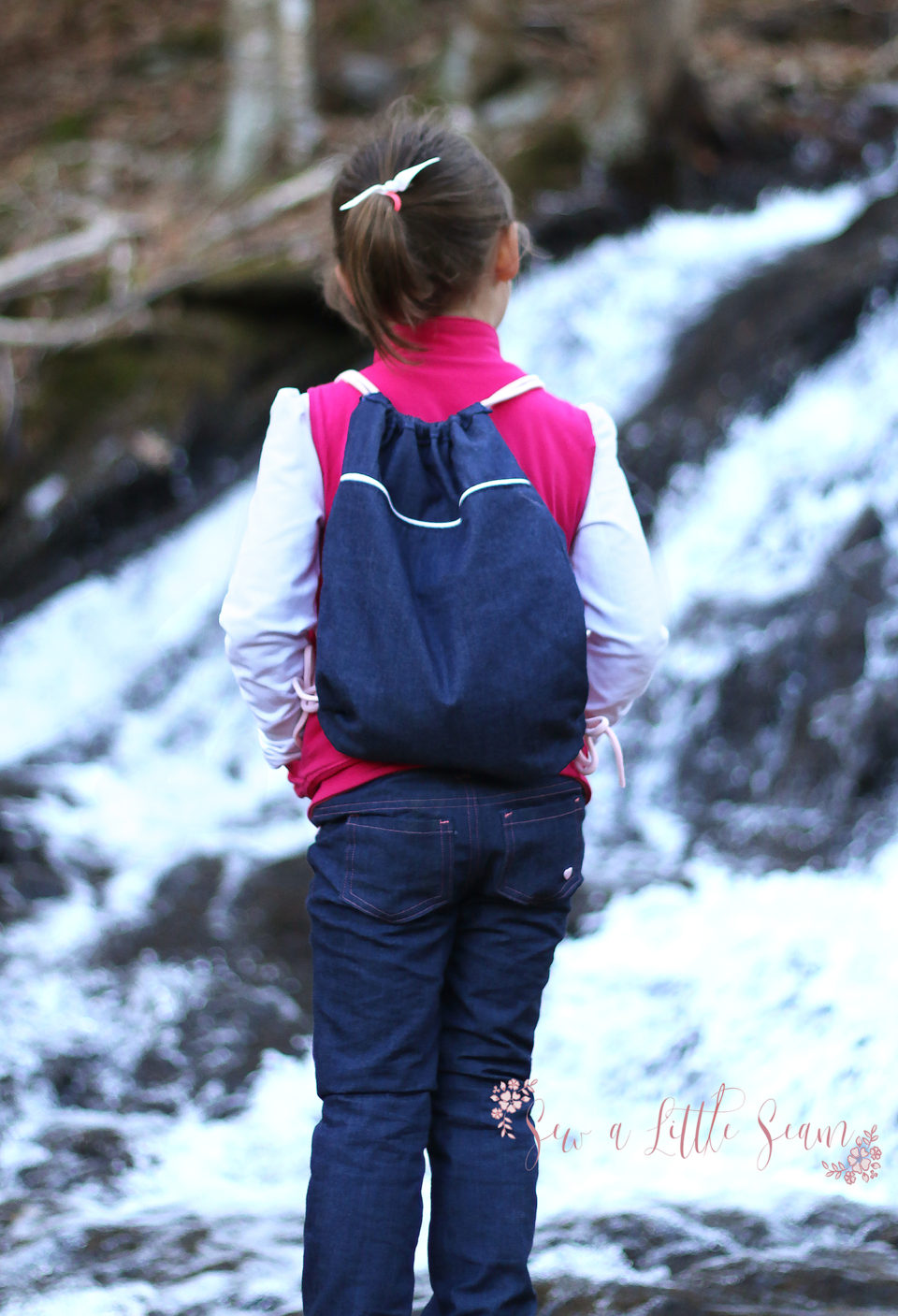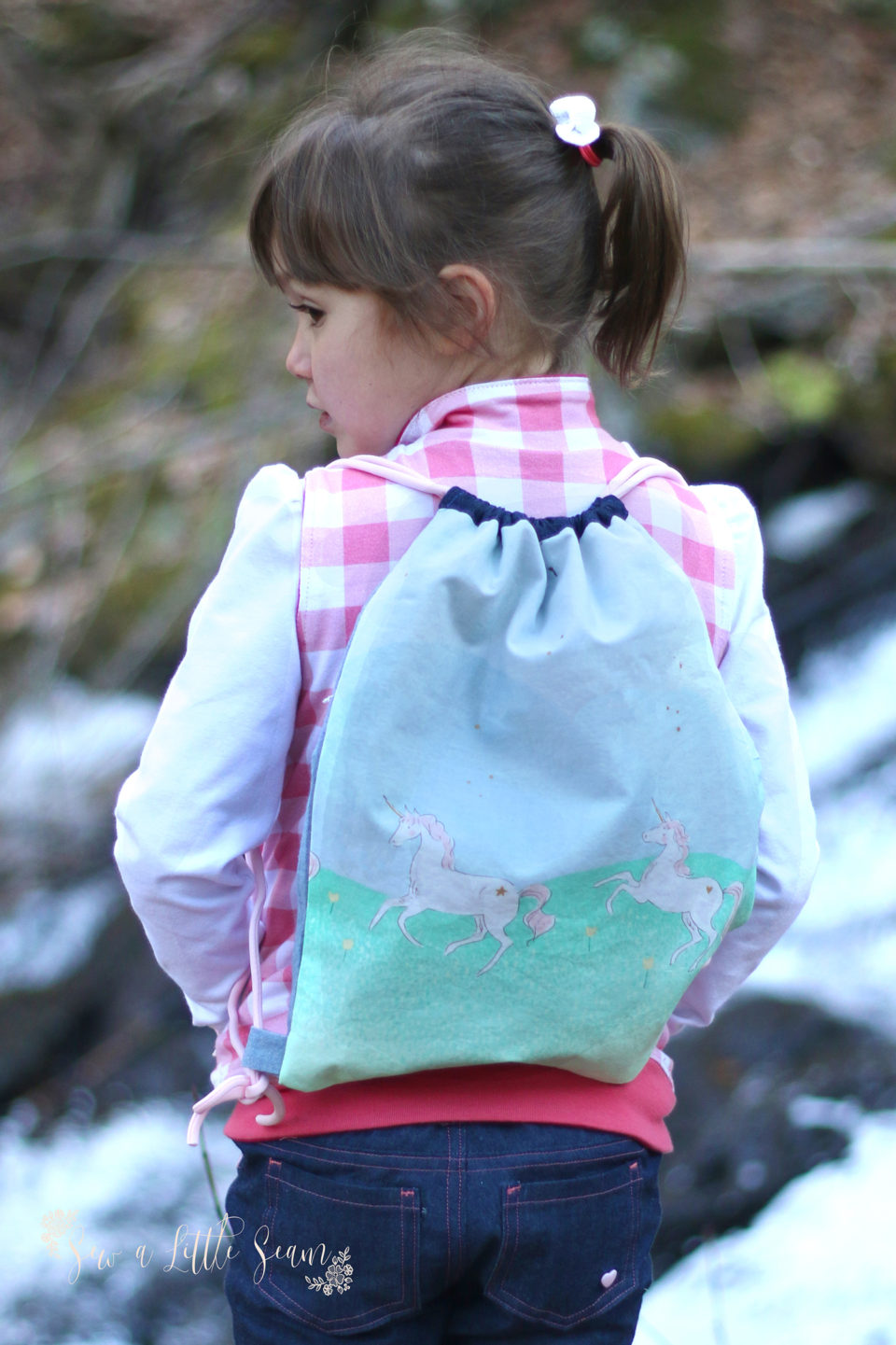 And of course she needs a bag to carry the pieces she takes off, so I made a reversible drawstring bag. This will be great for hiking or camping and she loved the unicorns. I'm not sure the plain denim side will be seen much.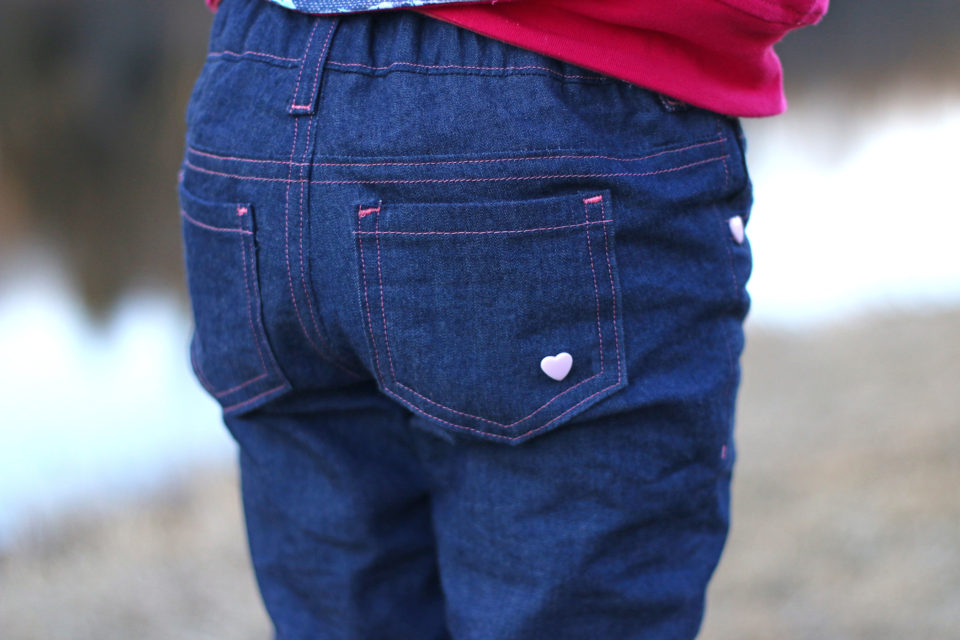 The jeans are the Grady pattern. I shortened the back pockets about a 1/2″ to make them a bit more feminine, added some heart details with snaps, and used pink thread for topstitching. I also made them fully lined so when rolled the bottoms have the little pop of fabric to match the plaid vest.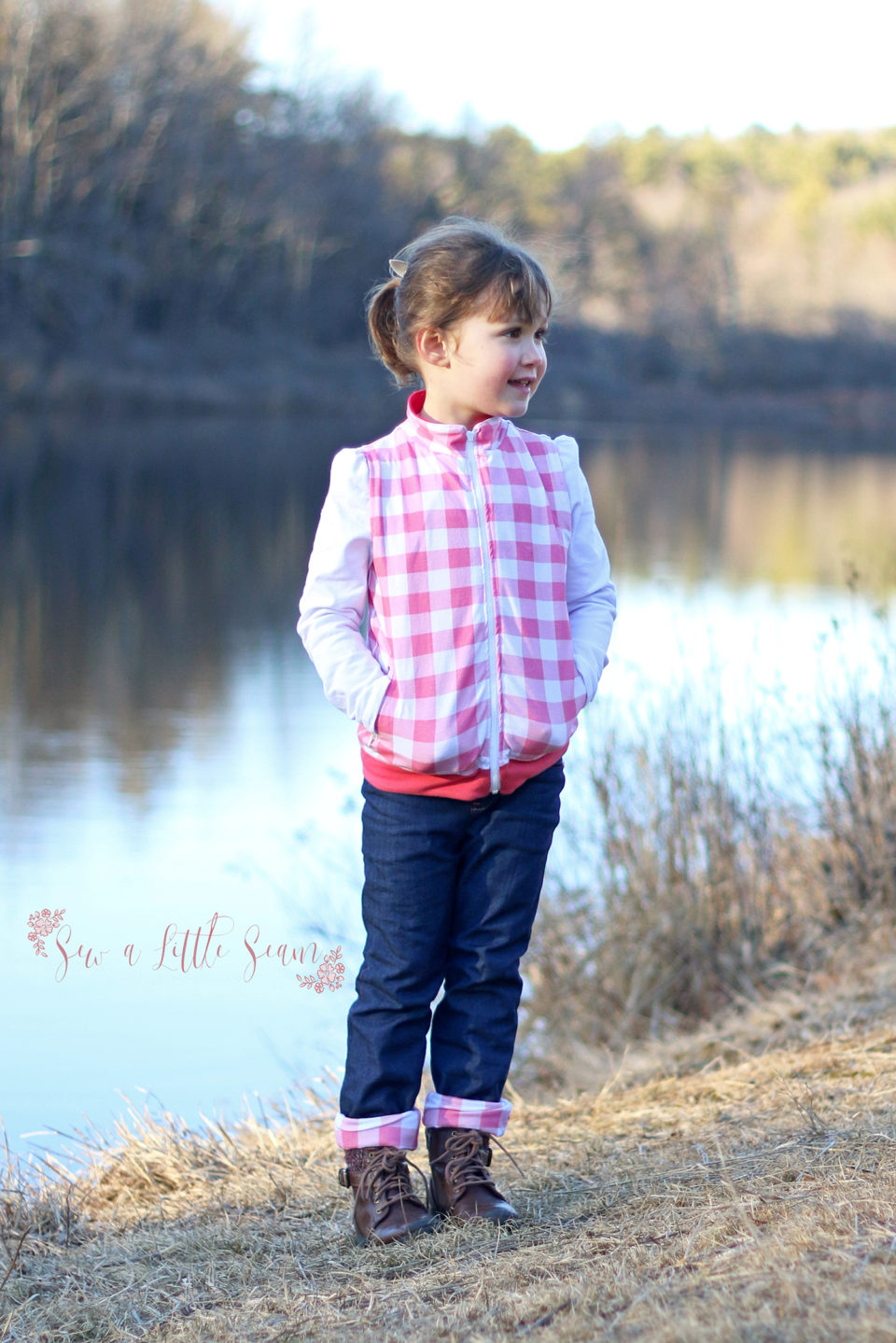 The jeans were made with a lightweight chambray so when they were lined with the cotton lycra they weren't super heavy, and my daughter loved how soft they were inside. The gorgeous floral fabric was a cotton Lycra from Blended Thread Fabric, the pink plaid was cotton Lycra from Raspberry Creek Fabrics, and the solids were also cotton Lycra from Purpleseamstress Fabric.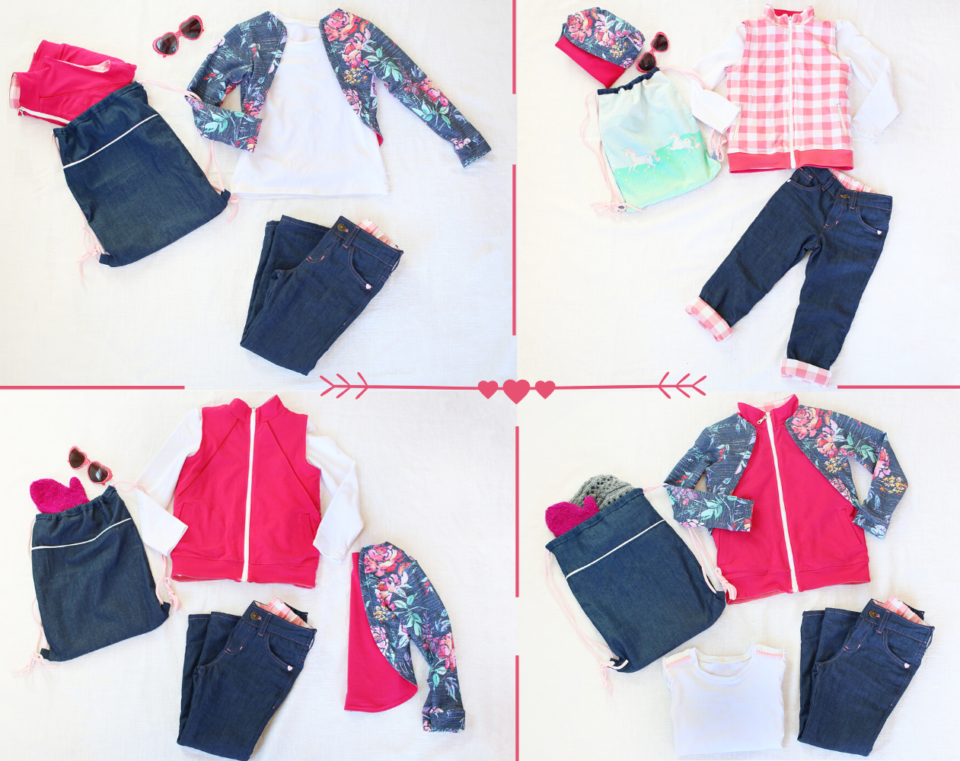 Thanks for checking out my look this week. Keep an eye out for this jacket to be released as a pattern! I'm going to leave you with a couple more photos. Please head over to the Project Run and Play site to vote! Voting closes Thursday at 8:00 p.m. EST.