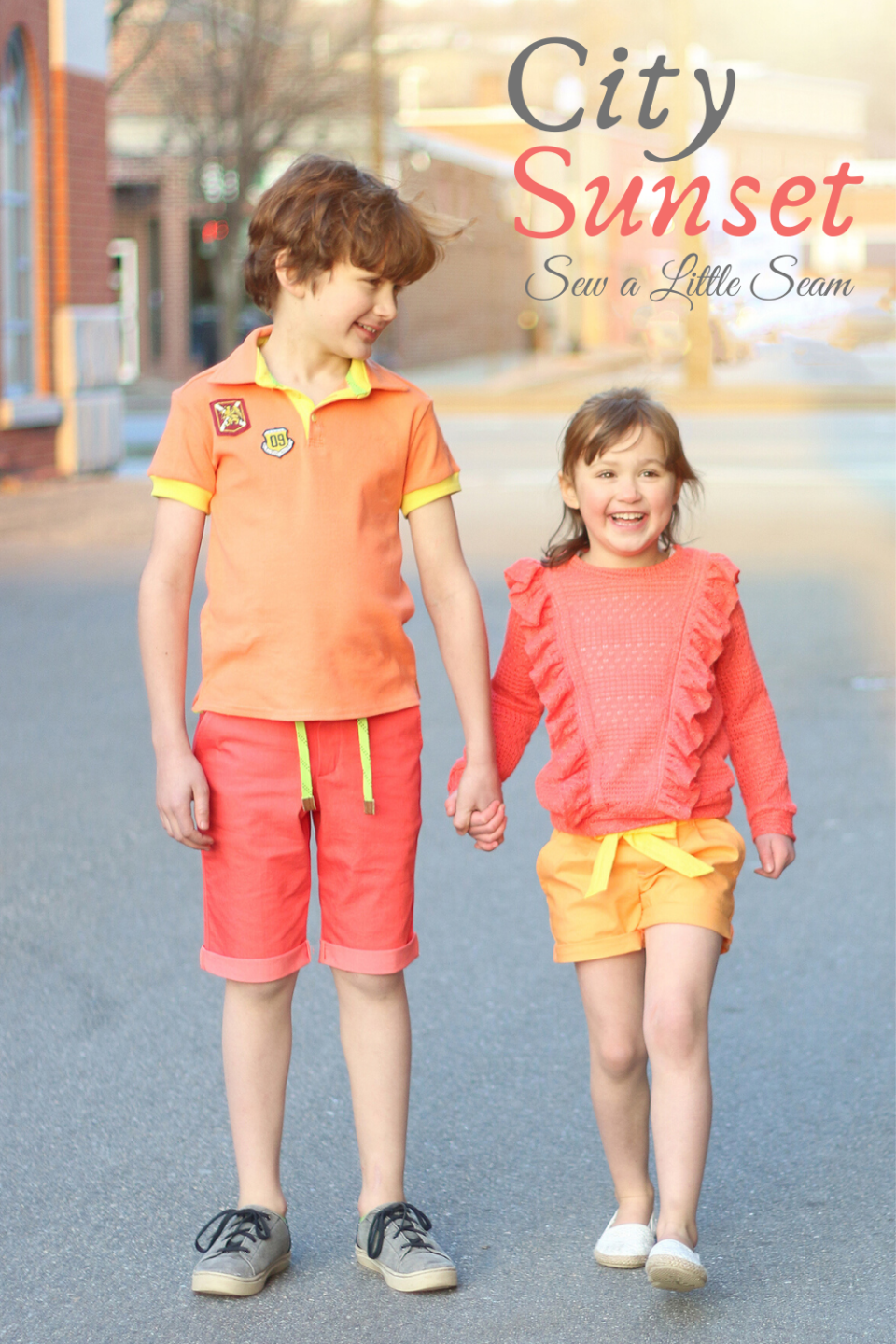 It's week 1 of Project Run and Play Season 23! When you're done reading, make sure you head over to the Project Run and Play site to vote for your favorite look this week. I'm so excited to be a part of this with such talented designers. I can't wait to see what everyone created for this week's theme of Analogous Colors.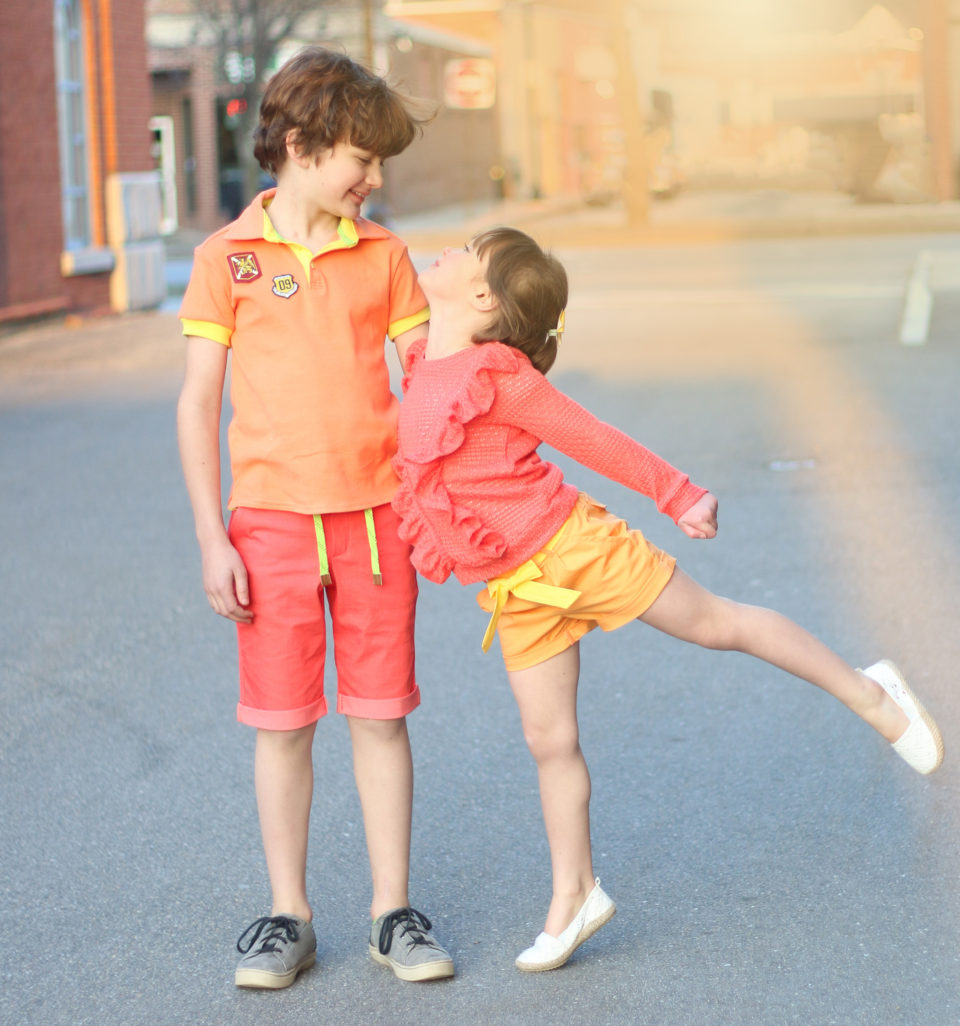 I'll admit I had no idea what Analogous Colors were. Turns out they are colors that are next to each other on the color wheel. It sounds simple enough, but I'm not usually one to experiment with color, so this one threw me a bit. When I finally stopped second guessing myself, I had a lot of fun with this theme.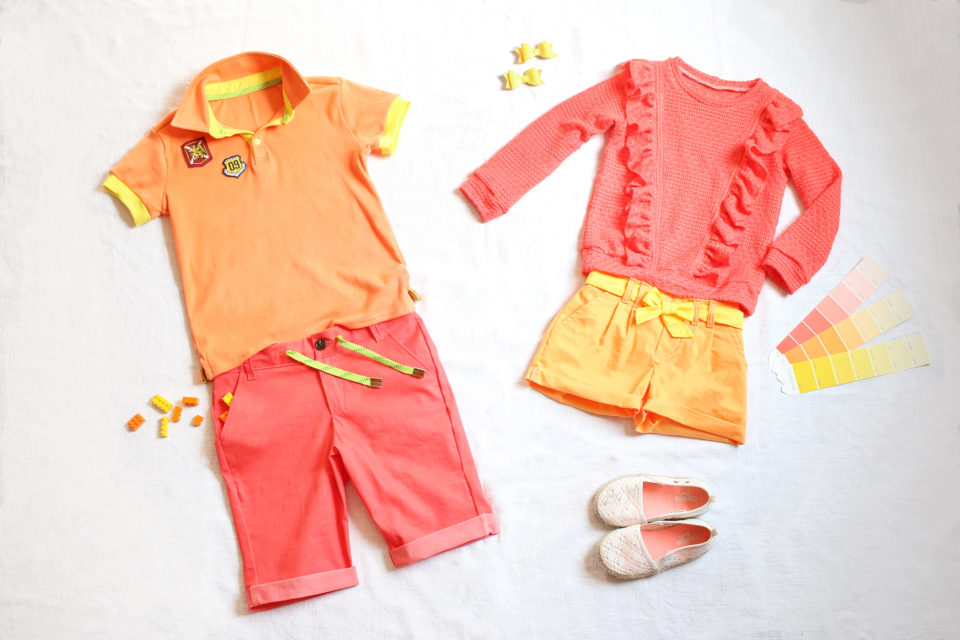 I decided to go with colors based off a photo I found of a sunset. Nature really knows how to do analogous colors! I liked the fact that the colors were bright and bold, something I wouldn't normally choose.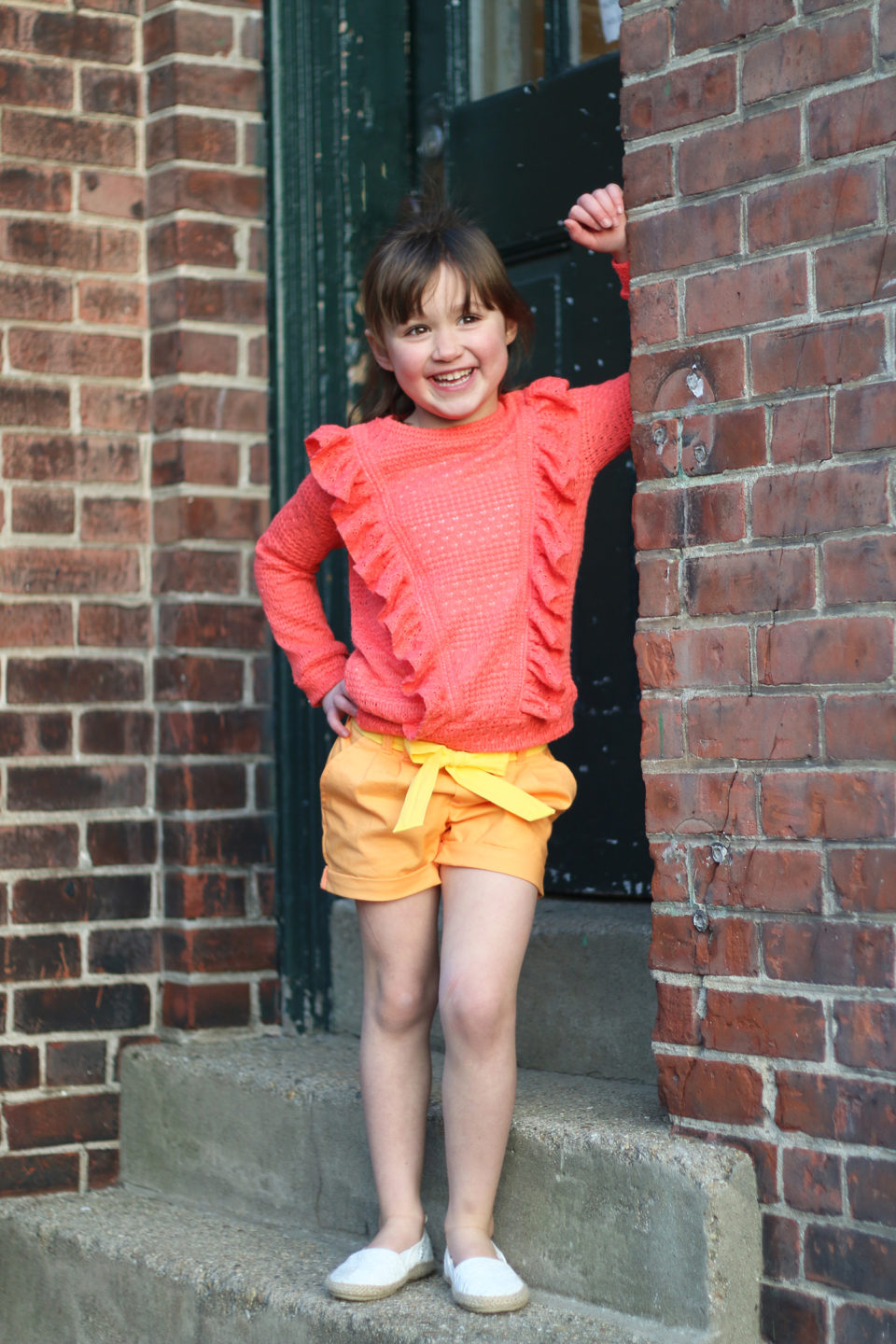 I started the look with my daughter's sweater, which is the Constance pattern as the base. I added a V shaped ruffle to the front. I used thin strips of the fabric to cover the raw edges and give extra detail.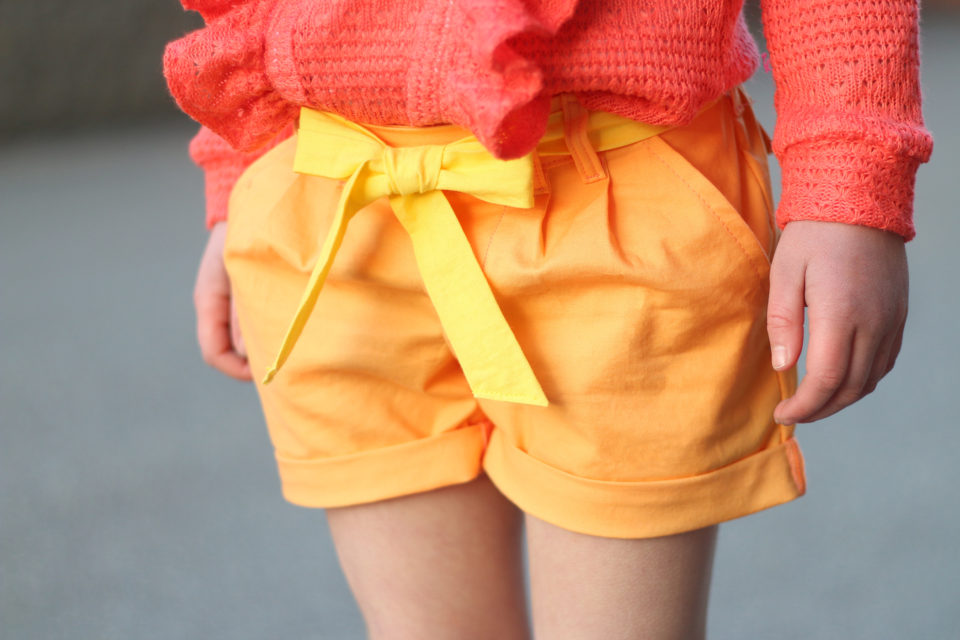 Her shorts are the Linden shorts that I modified to have pleats at the front. Ruffles and pleats are some of my favorite design aspects. They have a flat front waistband and elastic back so they are easy to get on and off.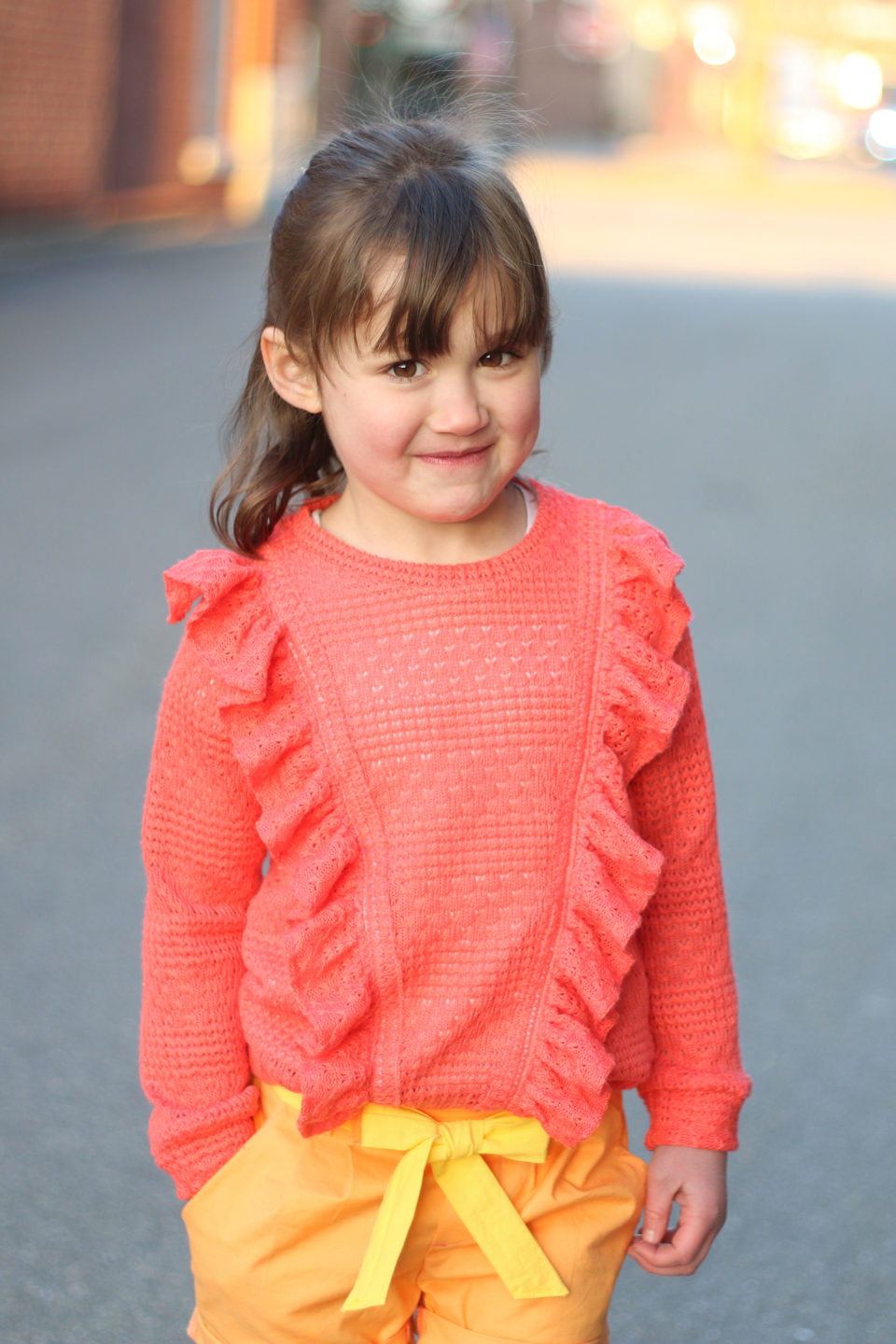 I really like how the bright colors and the feminine details came together. With March in the Northeast so full of dull colors, this was a nice contrast.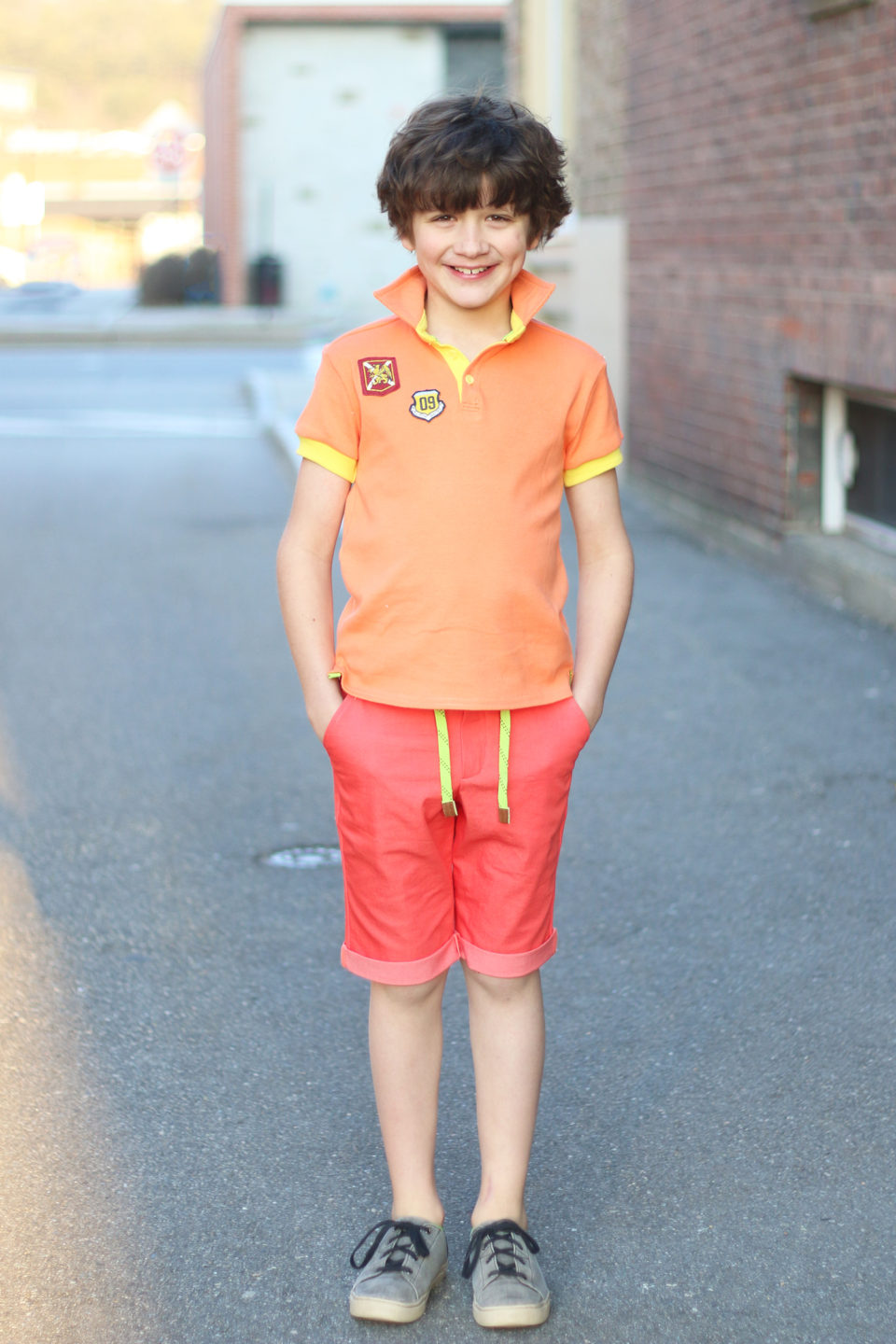 My son really loved the bright colors in his outfit and asked when he could wear it to school, so I'll consider that a win! The polo shirt was made using a combinations of my Birch Button Up shirt and the Movie Night Pajamas.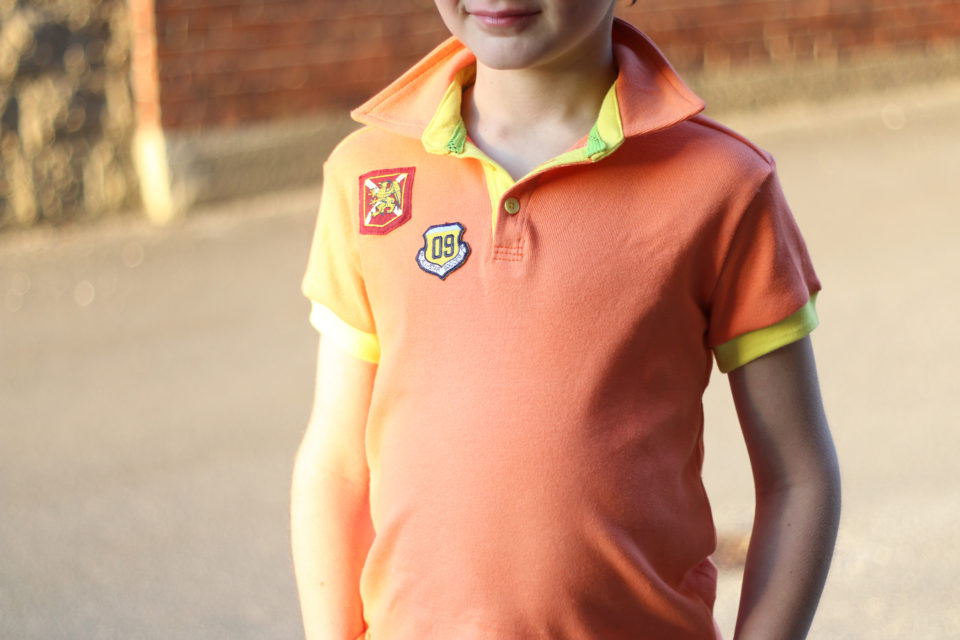 I drafted a new placket piece to create the look I wanted and added the yellow cuffs to the sleeves for a pop of accent color. I added patches to the shirt front and used a pair of his old hockey skate laces to add just a hint of lime green to the inside of the collar and the vents at the side.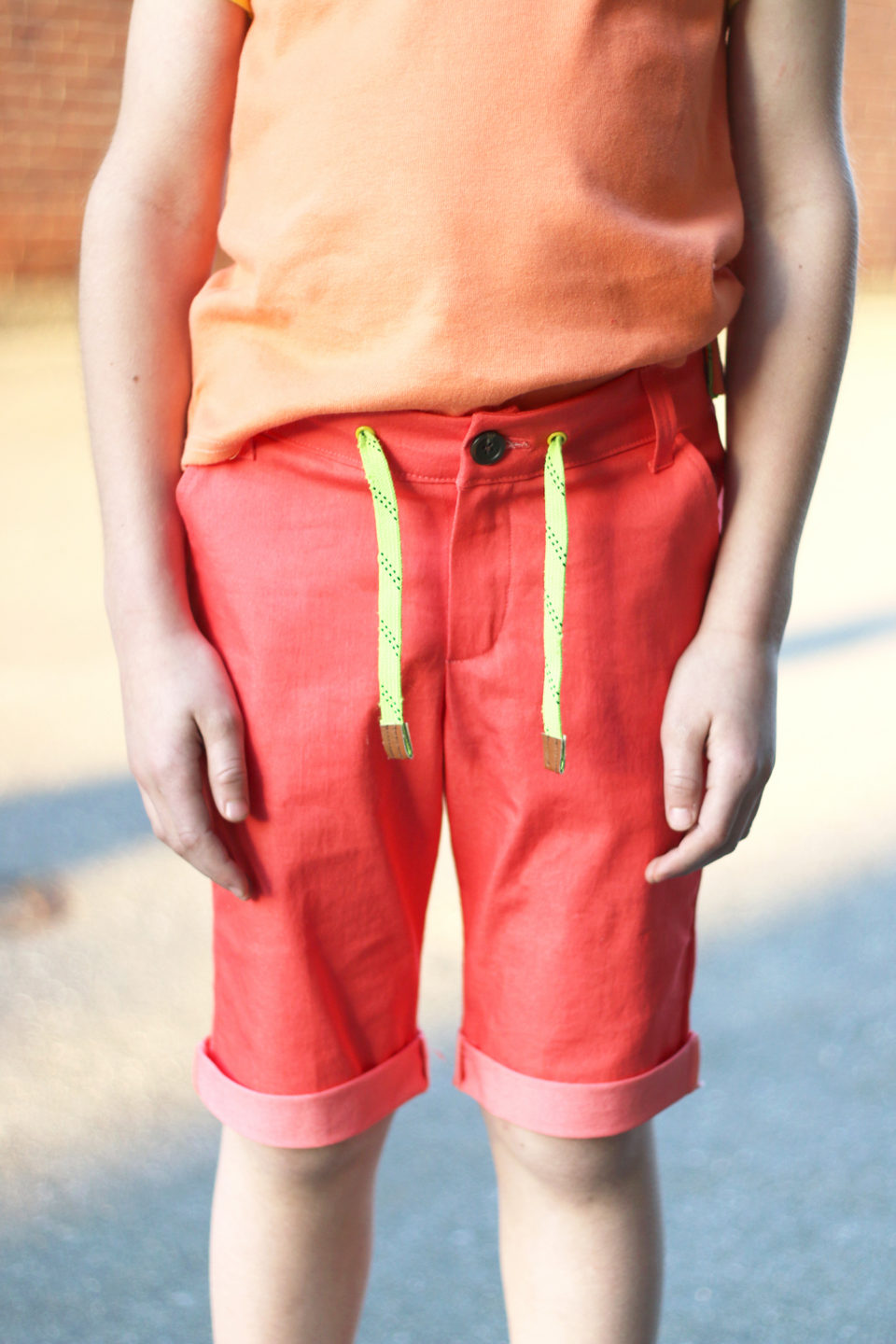 The shorts are the Grady Pants/Shorts pattern. I added grommets to the waistband and used skate laces as drawstrings. He really liked that detail. The ends are finished with pieces of faux leather.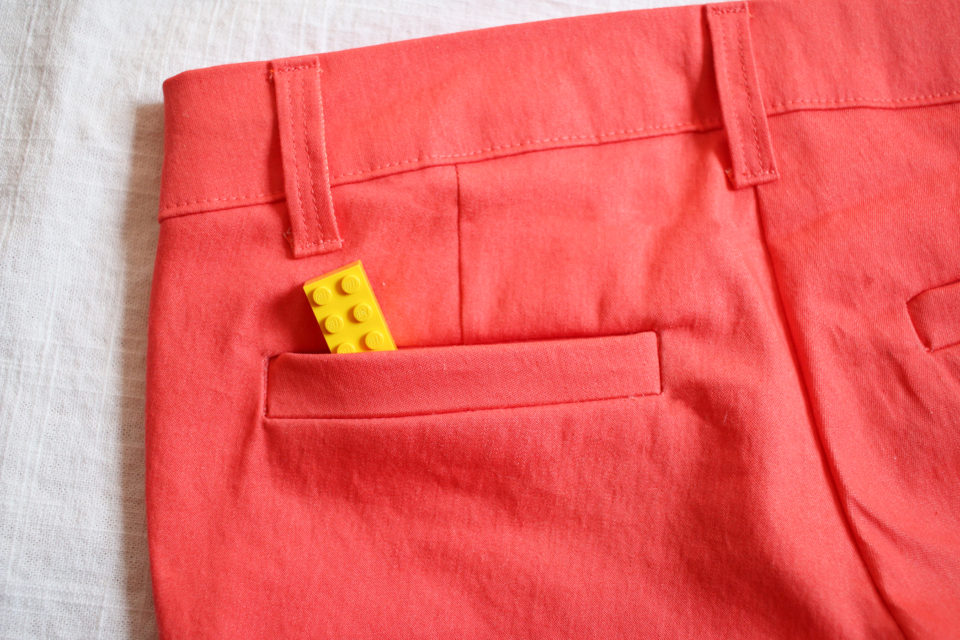 The shorts have welt pockets, slant front pockets, a fitted waistband, and a button and zip front. My son is slim and his store bought pants are always pulled as tight as they can go with the adjustable elastic, so I love that he can have a fitted waistband that actually fits.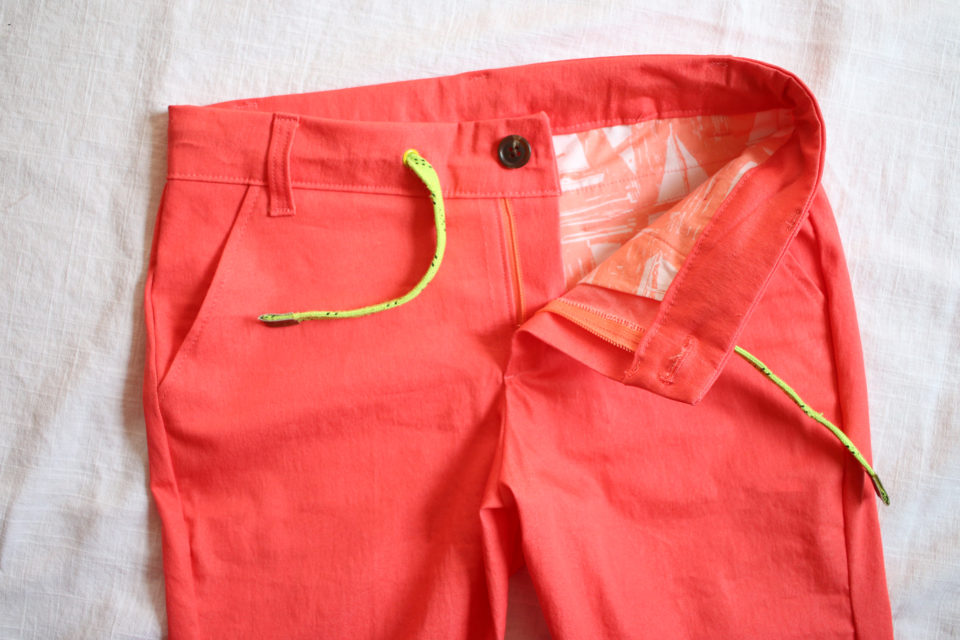 Although no one else will see, the insides of the shorts carry the color detail. I love when the insides of clothes look as good as the outside. And you know I'm serious when I change the color of my serger thread! I don't do that for just any project.
I had a lot of fun with this look. I think experimenting with color will be something I do more often! Make sure you stop over at the Project Run and Play site to vote for your favorite look! Voting ends Thursday at 8:00 p.m EDT.