Pretty Party Dress from Mummykins and Me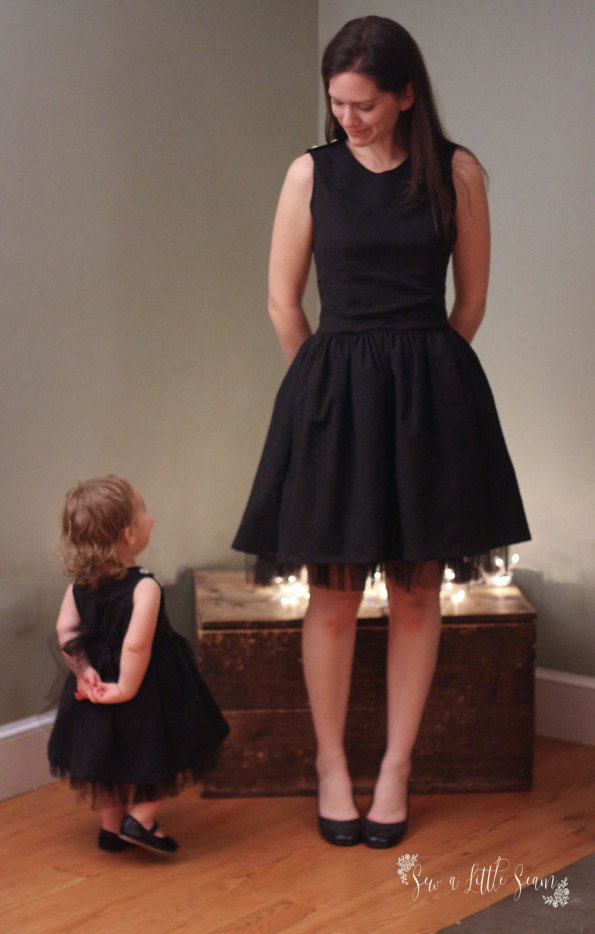 I'm so excited to share these awesome mommy and me dresses I was lucky enough to test for Mummykins and Me! I am so in love with how they turned out. Since I work from home, my daily uniform usually consists of yoga pants and a tee, so dressing up like this was so nice! Brynn thought it was pretty cool to dress like mommy, too! Oh, and I forgot to mention the best part…both the girl's and women's patterns are free! I know, how could I forget that!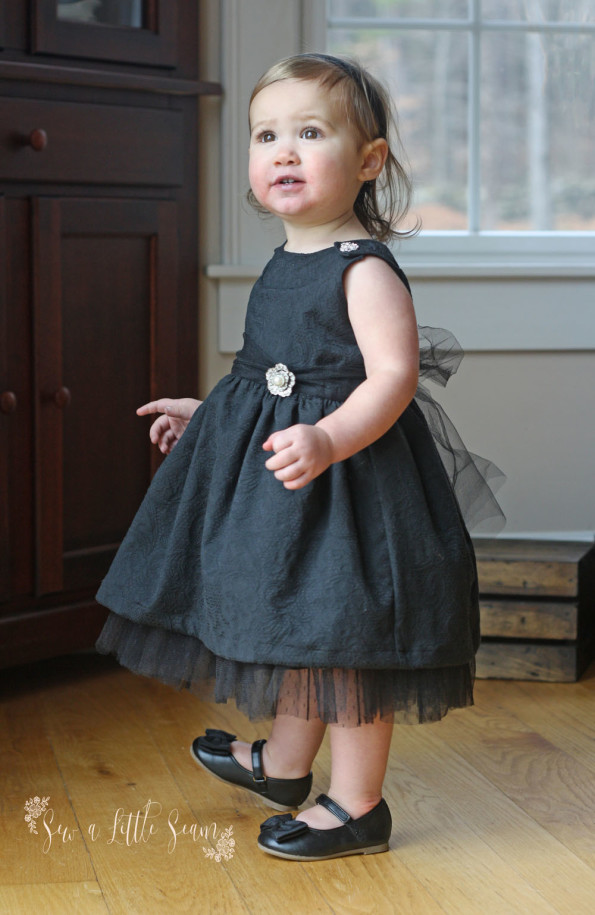 The girl's dress comes in sizes 0-12 years and you have the option of no netting, regular netting, or full netting depending on the look you're going for. The dress is fully lined and the skirt has French seams for a clean finish. I used the full netting option and added a tulle sash for my version.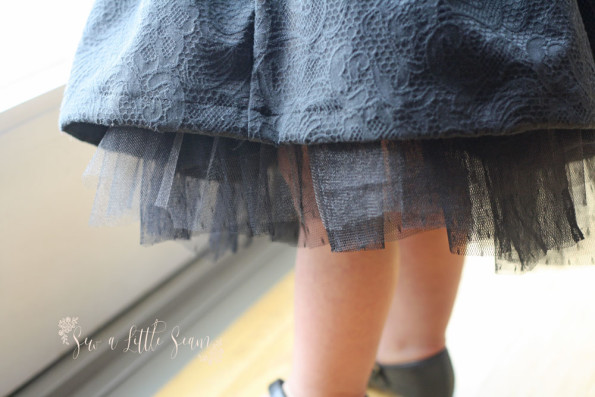 I used a heavier jacquard fabric that I picked up from Joann's and a solid black tulle and also a polka dot tulle for underneath. The pattern is intended for woven fabrics, but my main fabric did have horizontal stretch. It ended up working fine since my lining was a woven.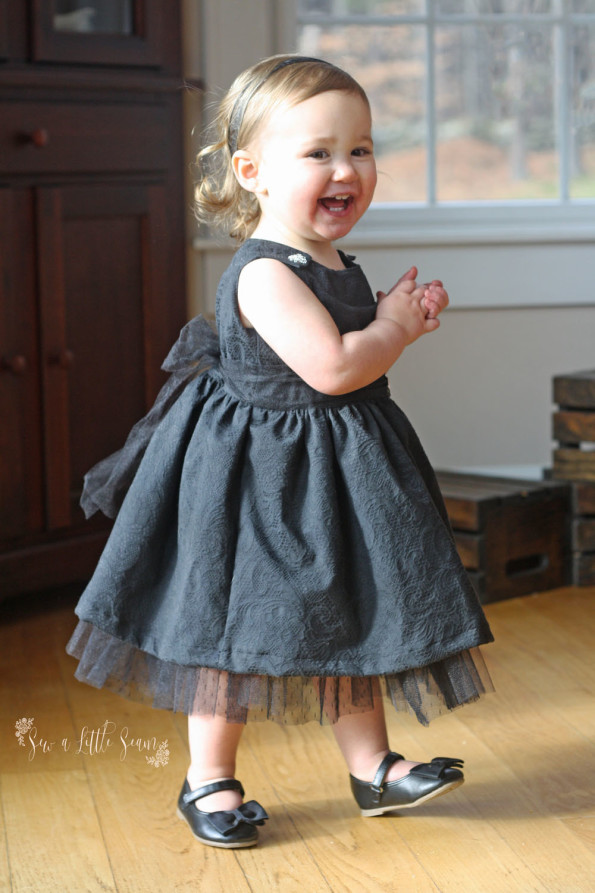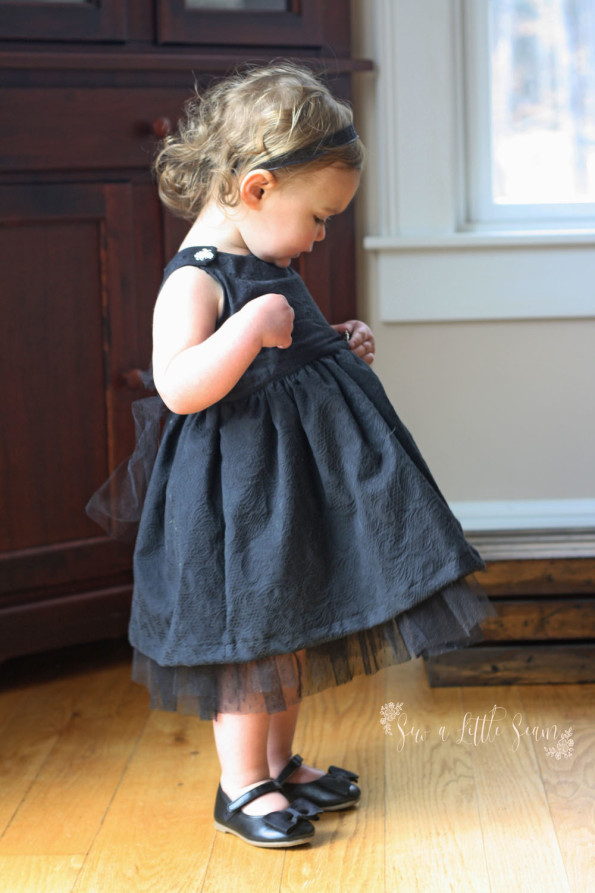 I used some cute silver and diamond buttons for the shoulders and also added one to the sash for an extra pop, since I didn't want the all black to look too plain.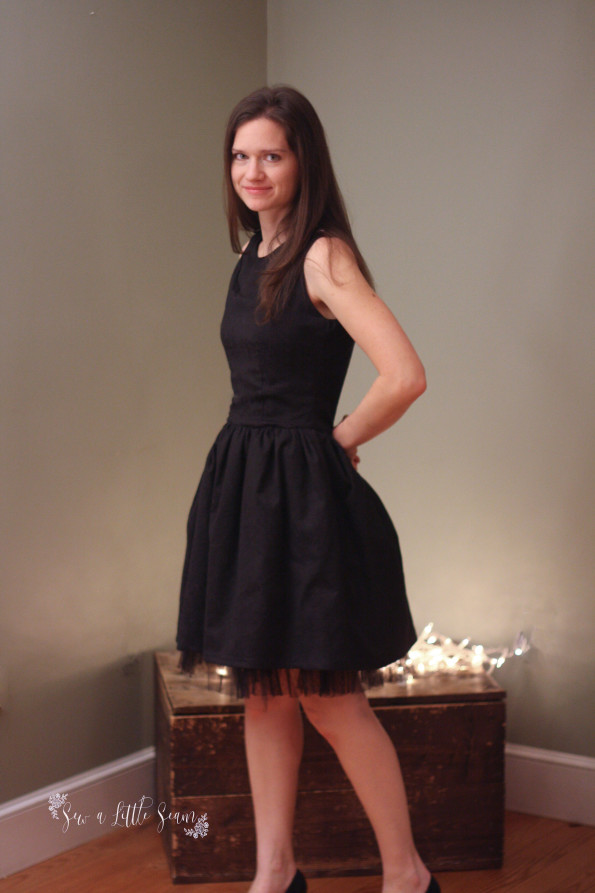 The women's version offers three lengths, I went with the short length and also did the full netting underneath. I considered adding a sash for mine, but decided to leave it off in the end. The women's version has a zip side as well as the shoulder buttons.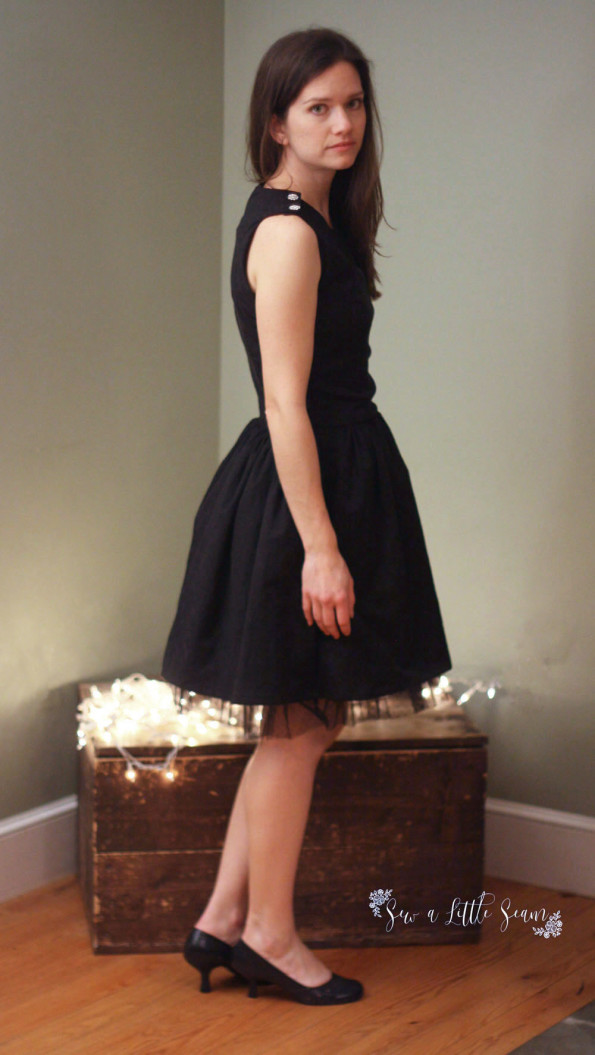 Besides my wedding dress, this is the nicest dress I've ever owned…which I guess isn't saying much since I only have one other dress in my closet, but still, I love it! Can someone please invite me to a party where I can actually wear it!? My family was all super impressed too, but maybe that's just because I brushed my hair this day. Nathan kept telling me I looked like a princess. I could get used to this…haha.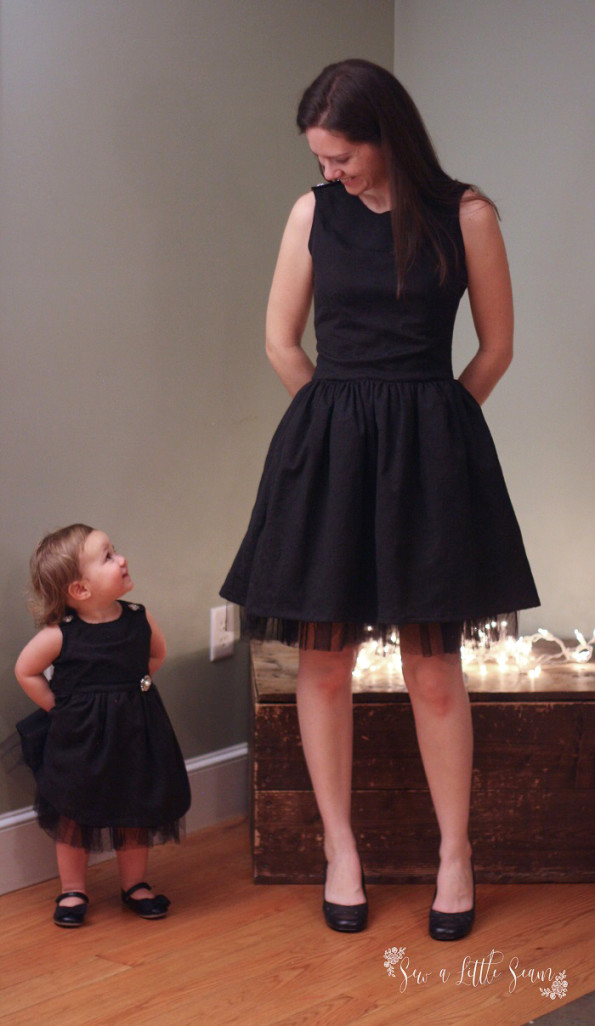 Also, I need to give a shout out to my awesome husband who gathered all of his lights and set them up in our living room, and took about 300 photos, of which I picked about 10, so that I could get this done. Such a patient man he is. It was a bit of a process.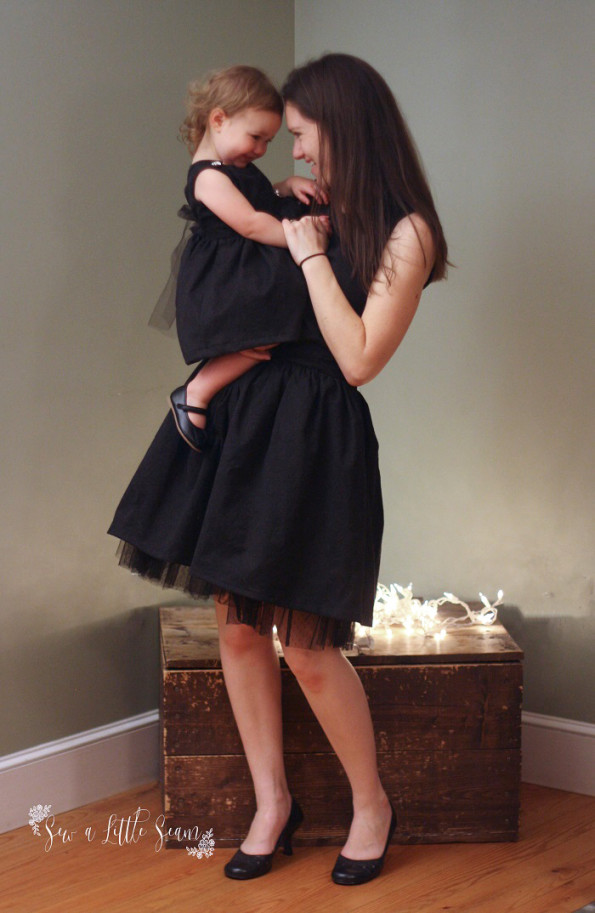 Be sure to join the Mummykins and Me Facebook page to get your code so you can download the patterns for free! And check out some of Rebecca's other patterns while you're there. I've made a ton of her little girl patterns and I love the attention to detail she puts into each of them.