JillyAtlanta Belted Shorts Pattern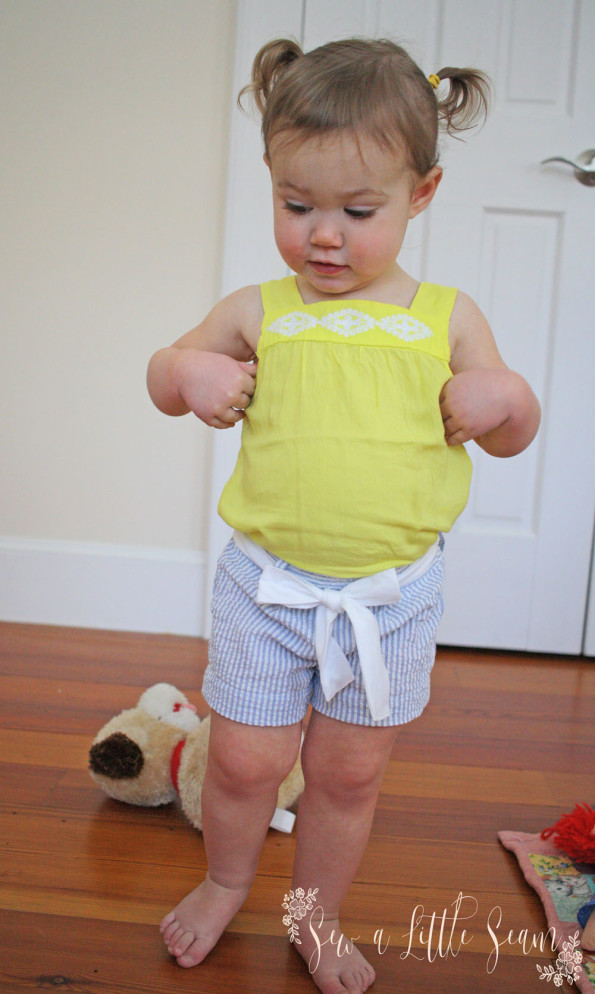 So it's January here in New England and that means snow, sleet, freezing temperatures, so of course it's the perfect time to whip up a pair of shorts, right?! Okay, maybe not, but lucky for me, and Brynn's little chubby legs, we are heading to Florida next week! Woohoo! Also JillyAtlanta had a really great promotion going on where you could buy one of her patterns and if you sewed it up, photographed it, and posted it on Facebook within a week you got the pattern for free! Challenge accepted!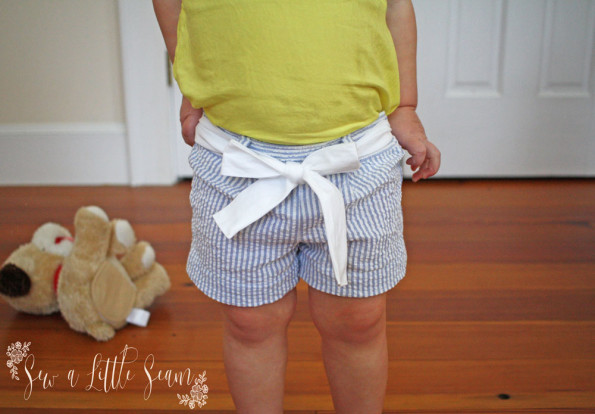 And oh my gosh, aren't these the cutest shorts! I am so happy with how they turned out. I bought this seersucker fabric years ago with the intention of making dish towels, but that never happened and it looks much cuter like this. The pattern fit perfectly and sewed up quickly with some super cute details like front pleats and belt loops.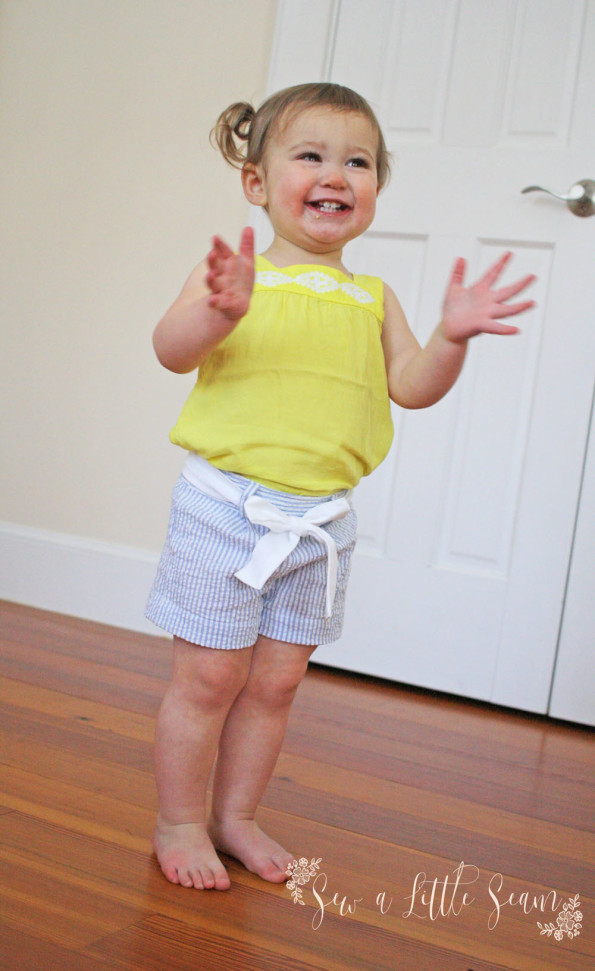 Brynn approves! And one other thing that made a huge impact for me with this pattern is that after I made my purchase the pattern designer took the time to send me an email letting me know that if I had any questions she was available to help. Awesome customer service!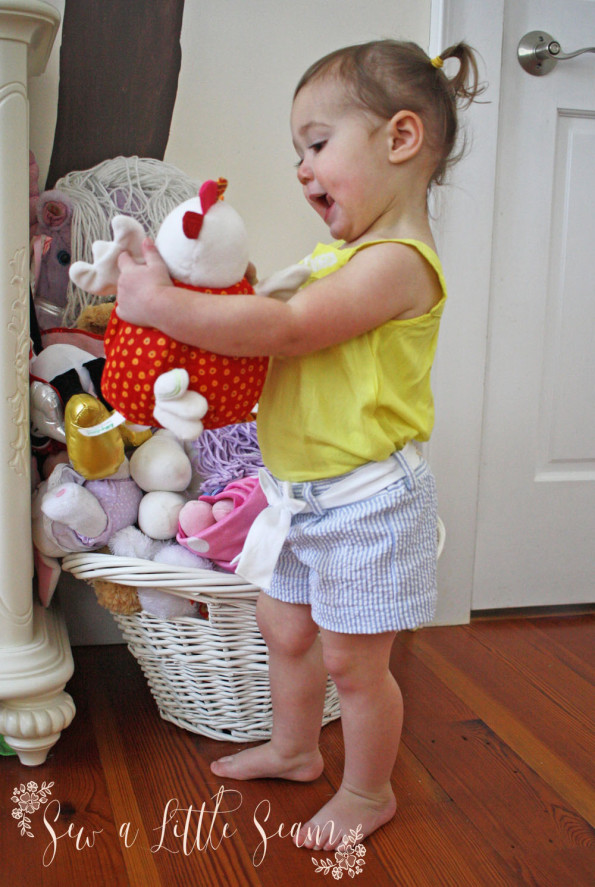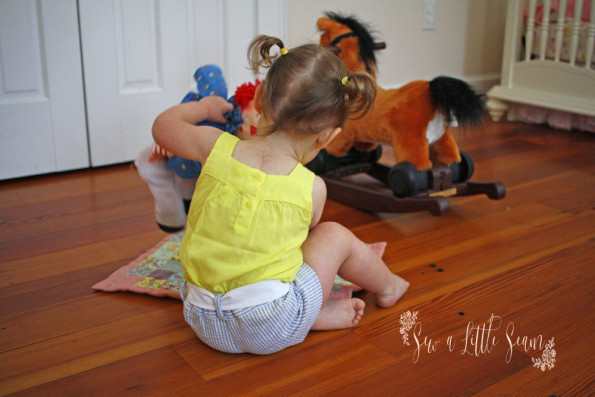 Off topic here, but I am super excited that Brynn's hair is now long enough to put in pigtails. They stay in for about five minutes, but that's okay. Cutest five minutes ever!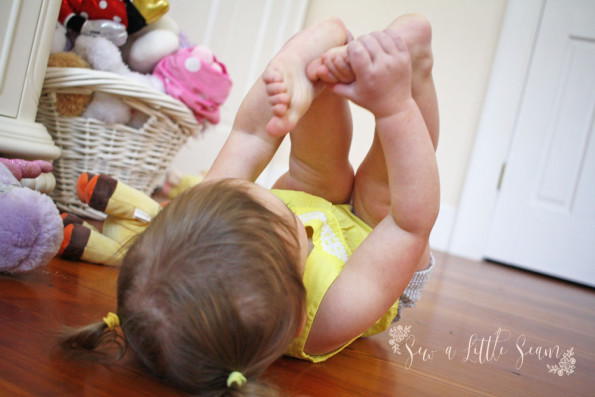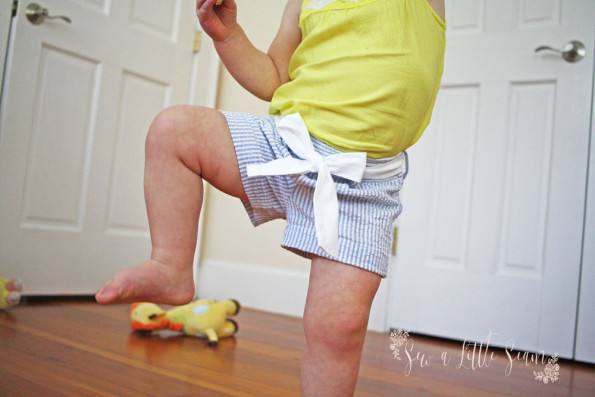 Anyways, I loved this pattern and can't wait to try them out in some sunny weather! Florida here we come!