Women's Ollie Bomber Jacket is Here!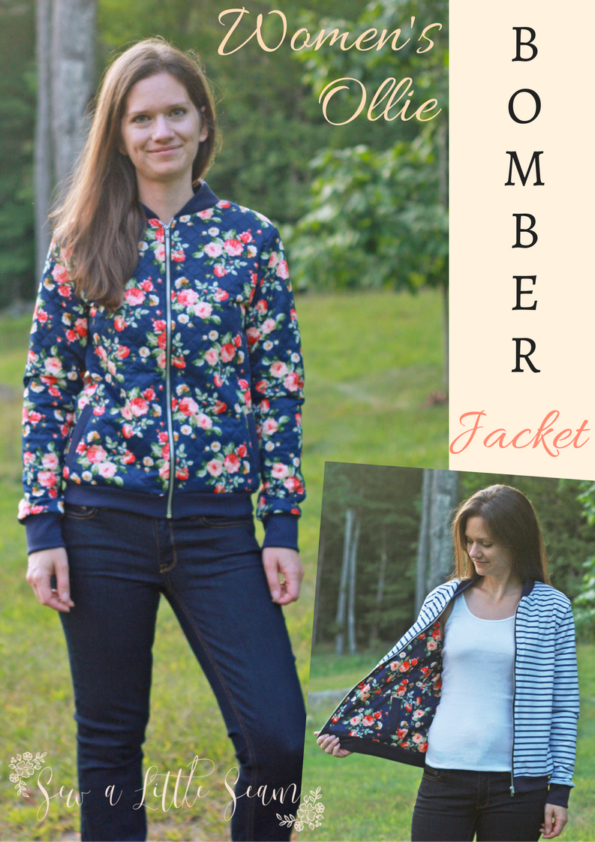 As soon as the children's Ollie released I had people asking for a women's version and I'm so excited to announce that it is now here! Time for all the mommy and me bomber jackets!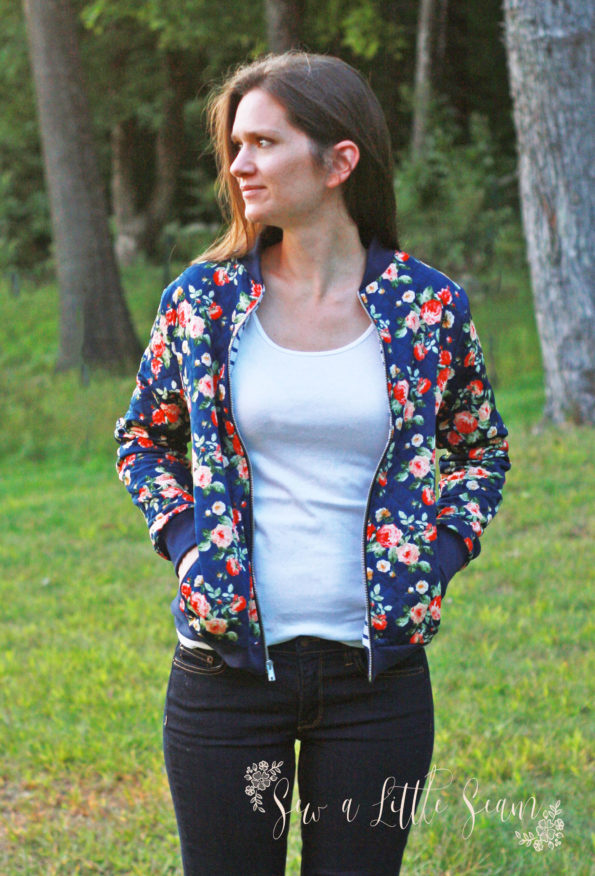 Similar to the children's version, it's drafted for sturdy knits such as French terry, sweatshirt fleece, Liverpool, ponte, and quilted knit, which is what the floral on this jacket is made of. This floral came from Pretty Posh Prints.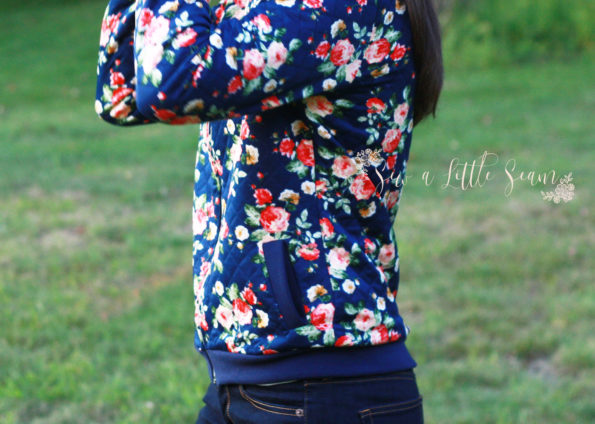 It also has the option of welt pockets, which are perfect for chilly days. I just can't forgo a pocket on a pattern!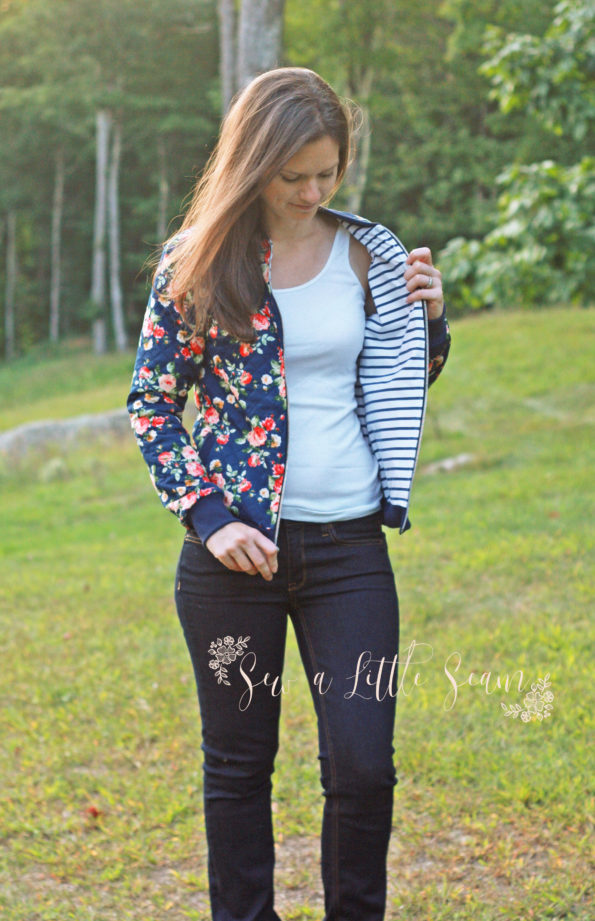 And my favorite part…it can be reversible! All you need is a reversible zipper.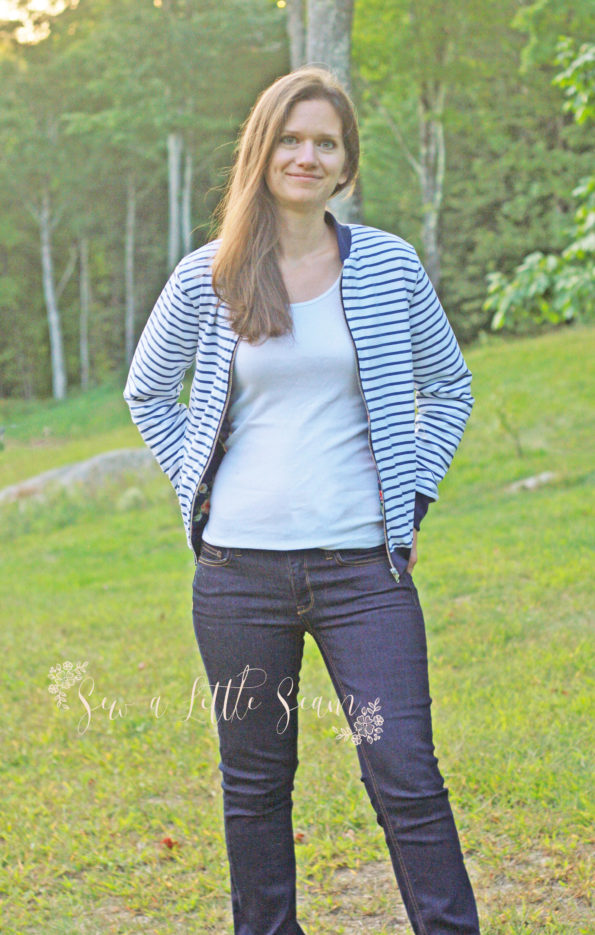 This side is made with cotton jersey stripes from Raspberry Creek's Club line.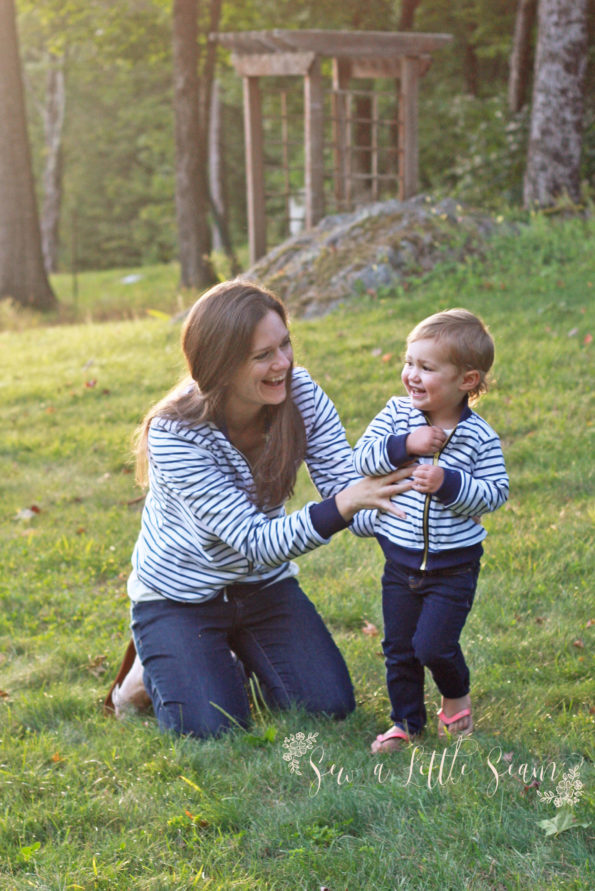 And here is the mini version! Both the women's and children's version are now on sale with the code in the pinned post of the Facebook group. Good until October 6th.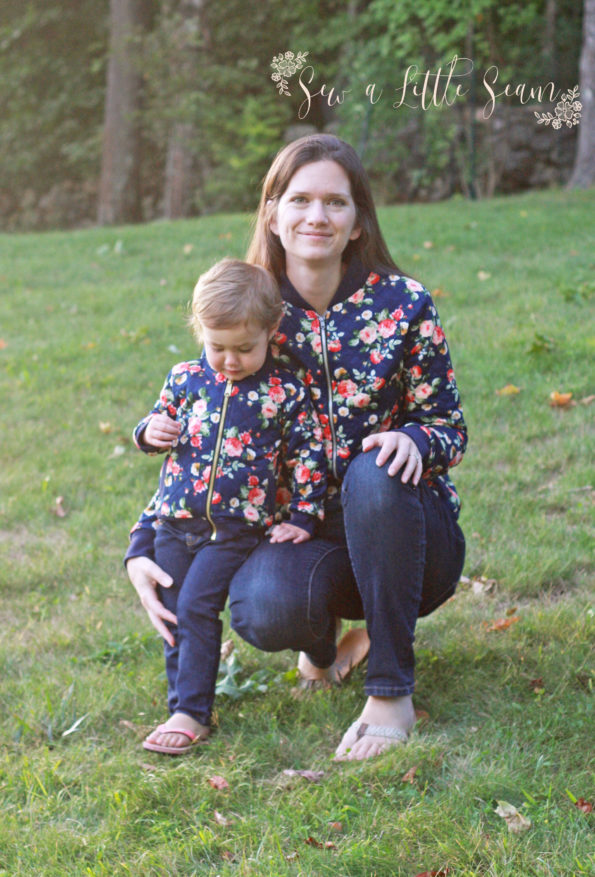 The pattern comes in sizes 0/2 (32″ bust) to 28 (50″ bust) and includes layers so you can print just the size you need. For more info and some tester photos see the listing here.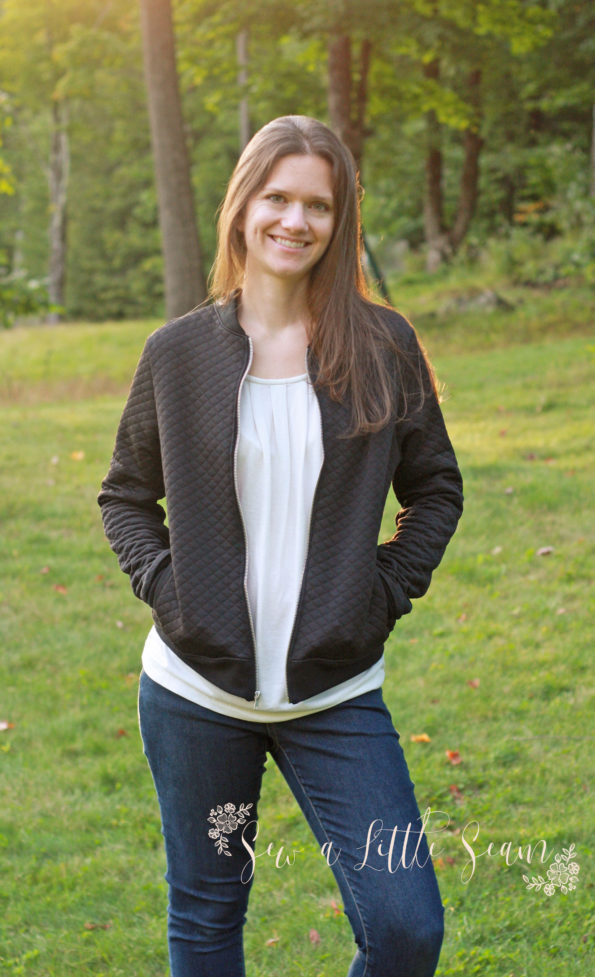 This version is made with a black quilted knit and a super soft brushed poly from So Sew English on the reverse side.  I hope you enjoy the pattern!