Sew Much Ado Sullivan Dress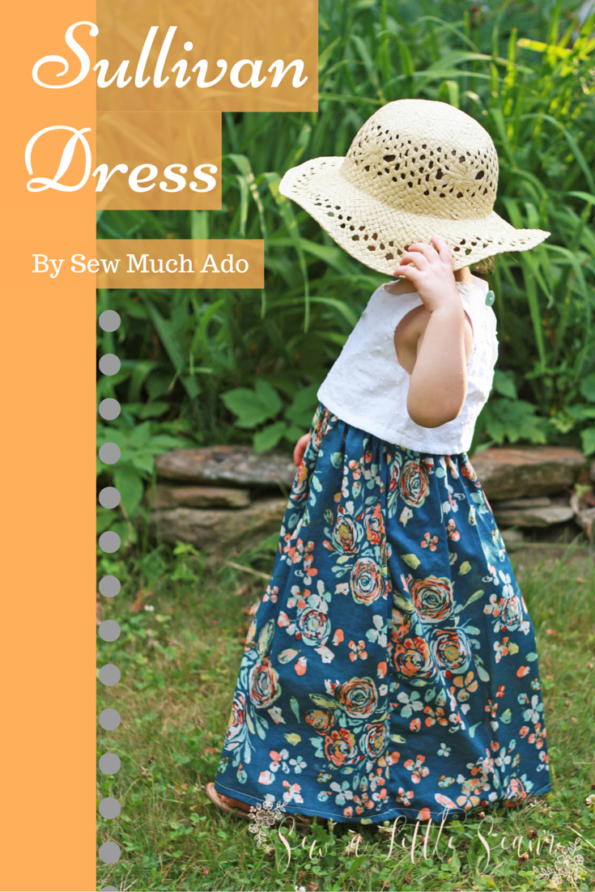 My poor neglected blog! I need to get caught up! First I want to show you all this super cute new pattern from Sew Much Ado–The Sullivan Dress! I am loving this crop top style dress. This is the first time I've made my daughter a maxi dress and she was pretty excited. She kept saying her feet were hiding.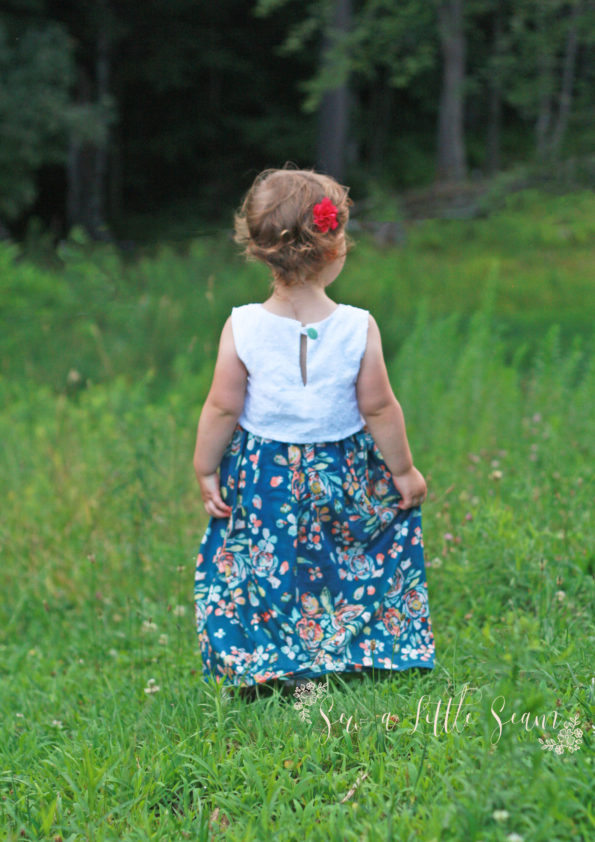 The dress features this sweet keyhole back detail and has a ton of features. It comes in maxi and knee length and also has a scalloped bodice option and sleeves.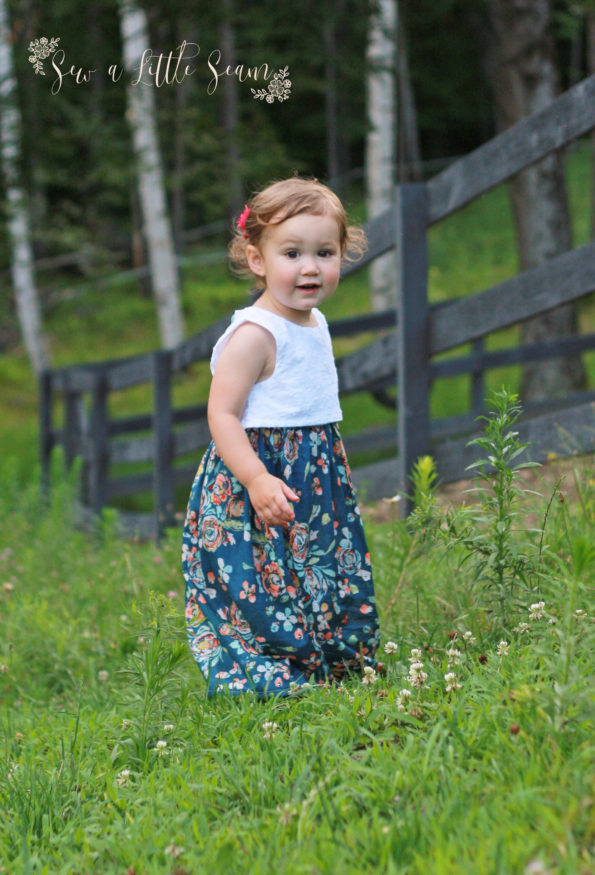 I used a swiss dot for the top and a lovely, soft Art Gallery Fleet & Flourish voile for the skirt. It makes it nice and flowy and cool for hot summer days.
This is her new favorite pose! Lol! If you want to see more of the Sullivan dress check it out here.