Linden Shorts & Skirt Pattern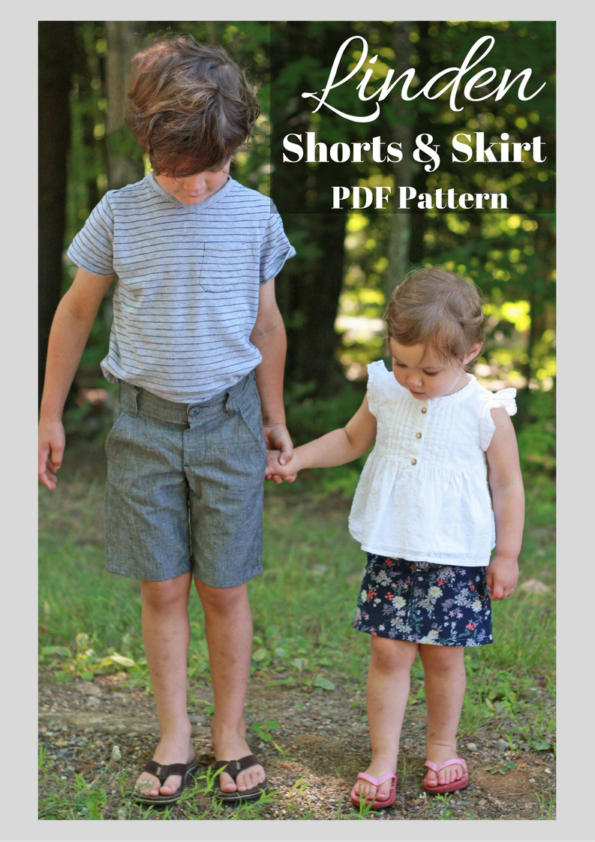 I'm happy to introduce my newest pattern – the Linden Shorts & Skirt! It comes in sizes 12 months to 12 years and is loaded with options, so you can make a variety of outfits for both boys and girls. There are two short lengths, a skirt option and multiple hem finishes. It also has three front pocket and four back pocket options as well as an optional back yoke. There are three waistband choices and pockets use French seams so it looks great on the inside too.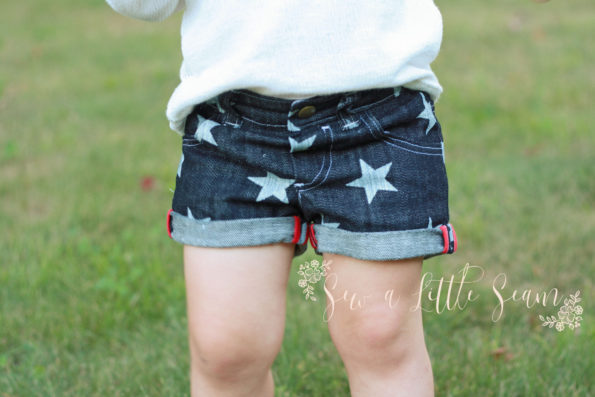 This is the short length with the cuffed hem, button snap waistband, and curved front pockets. There are also instructions for finishing your seams with a flat fell or Hong Kong finish as shown here. I was so excited for these shorts! I was really hoping to have them done by the Fourth of July, but I wasn't even close. This awesome denim came from So Sew English.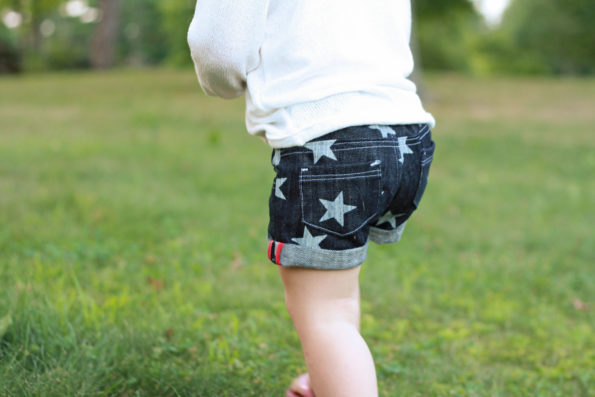 The back has the yoke and patch pockets.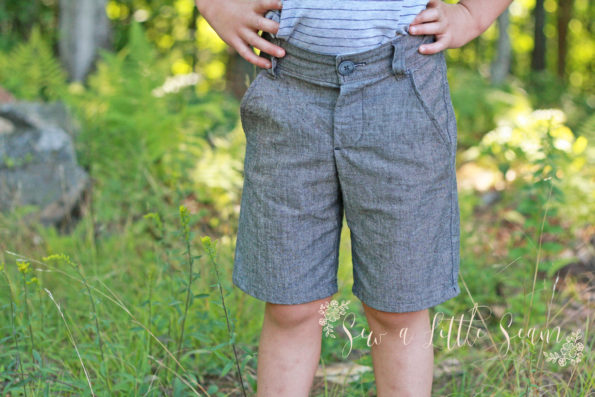 I made the long version for my son in an awesome chambray from Punkin Head Threads. I love how these turned out! They look so nice in this color and fabric!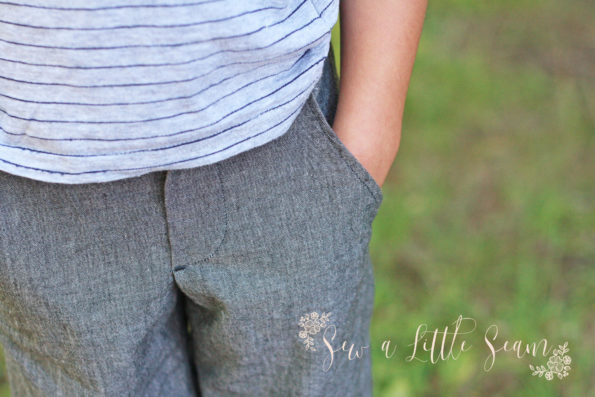 These are the plain slant pockets with the button waistband.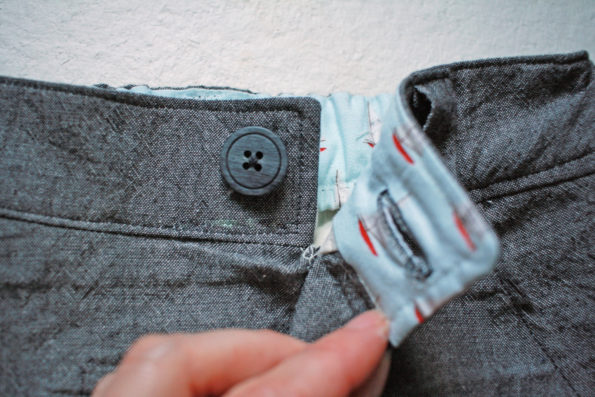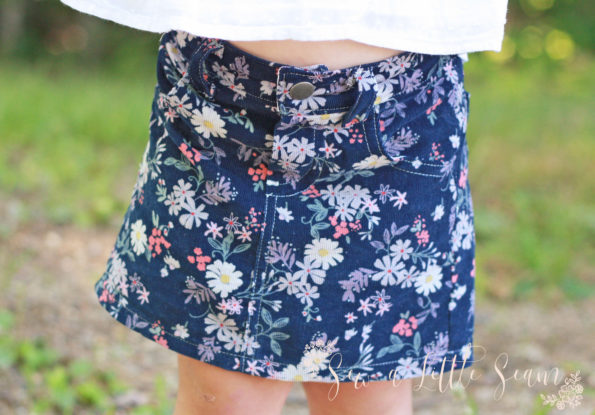 And my splurge of this gorgeous corduroy from Miss Matatabi Fabric! Oh, how I love this skirt! It's hard to find cute corduroy and I was so excited when I found this.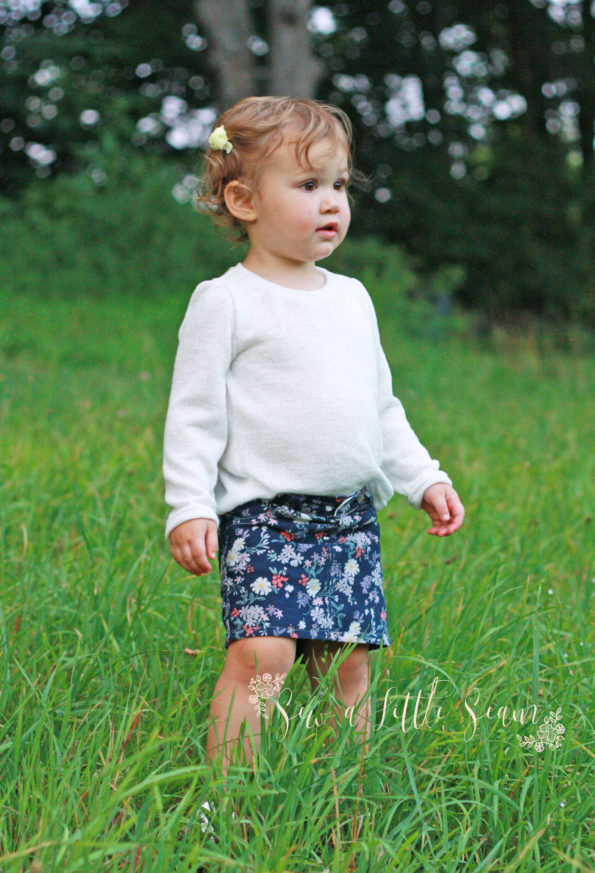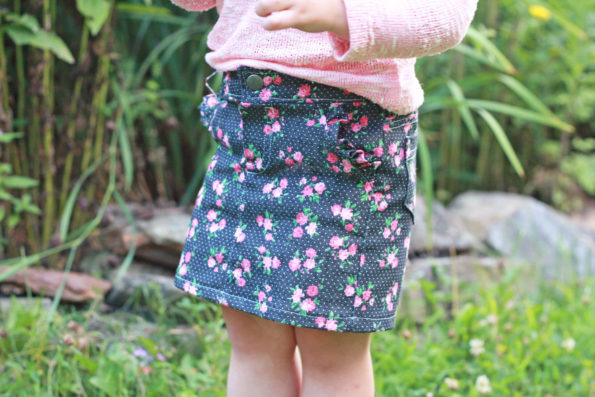 This denim skirt has the slant pockets with the ruffle.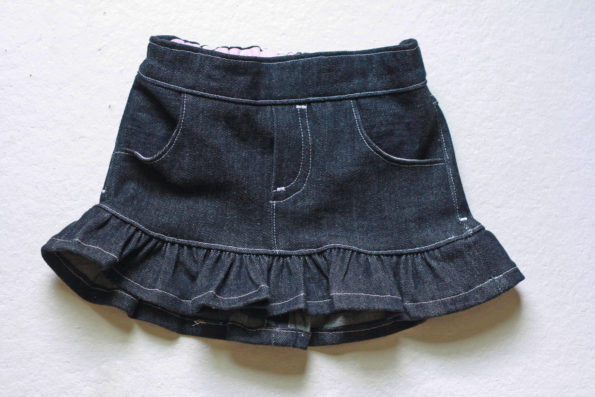 The skirt also comes with the option to add a bottom ruffle. This waistband is the flat front option. I'll leave you with some additional photos. You can find more info here.