Ollie Bomber Jacket Release!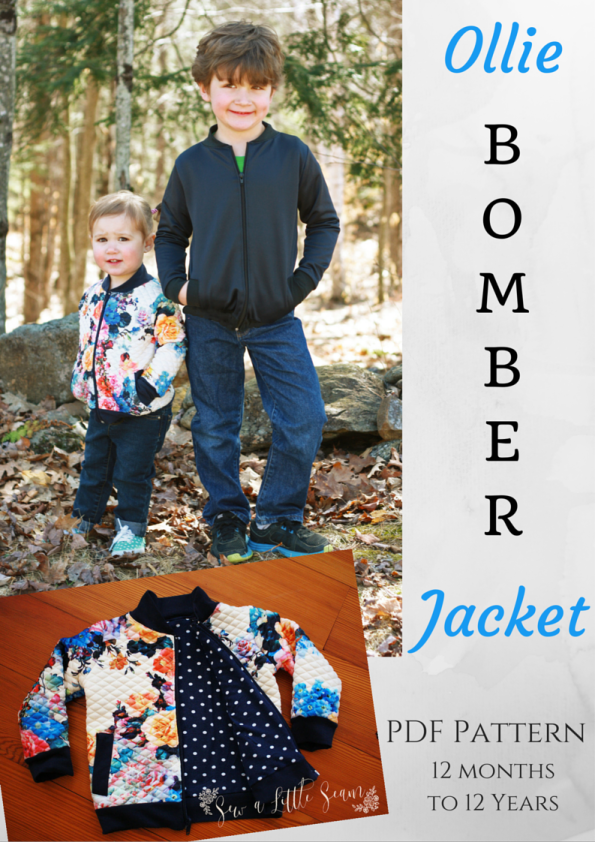 Very excited to announce that the Ollie Bomber Jacket pattern is now available! It comes in sizes 12 months to 12 years and you have the option of making it fully lined, or leaving it unlined for a quick sew. There are also instructions for making welt pockets. If you use a reversible zipper you can even make it reversible.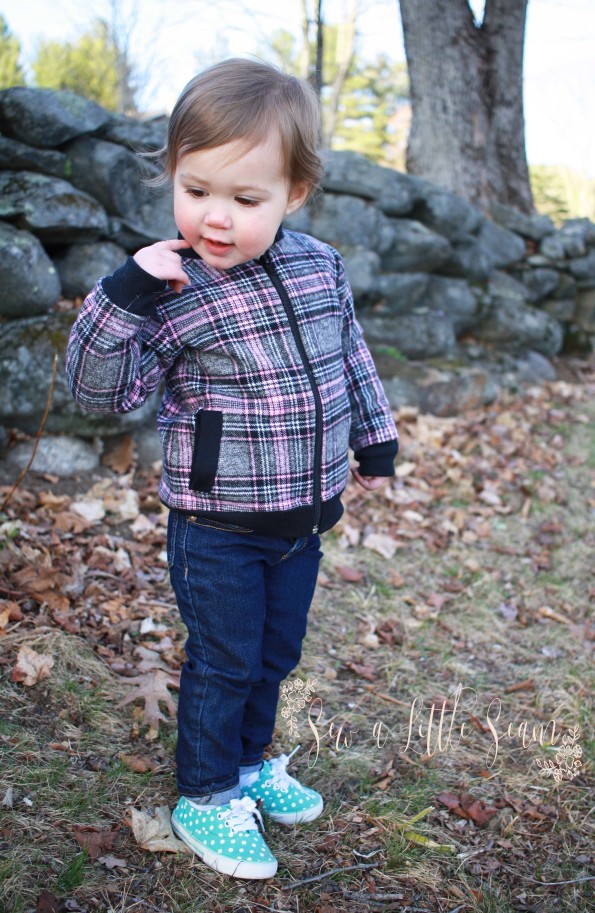 A stable knit is recommended for the outer jacket, but some have used woven. I made the version above out of flannel with a cotton Lycra lining. I didn't need to size up, buy my daughter is at the lower end of her size. You may want to make a version out of knit first, or size up if you do decide to go with a woven.
This was my first time having a pattern tested and I was so nervous sending it to the testers, but they were so awesome and were such a great help getting everything just right. And they came up with some really outstanding versions, which I'm excited to share with you!
Deirdre Moenk made this amazing reversible version. And how cute is her little girl with her matching bags?!
Ashlie Goff made this super cute pink quilted Ollie! Love that smile!
This handsome little guy looks super cute in his Ollie made by Kendel Mineo Sawyer.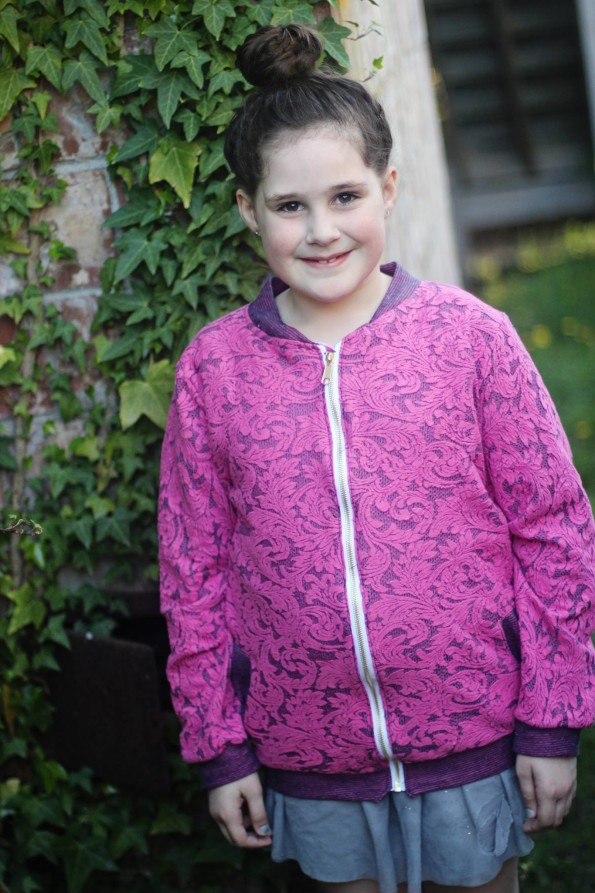 A gorgeous lace version by Lindsay McManus. So pretty!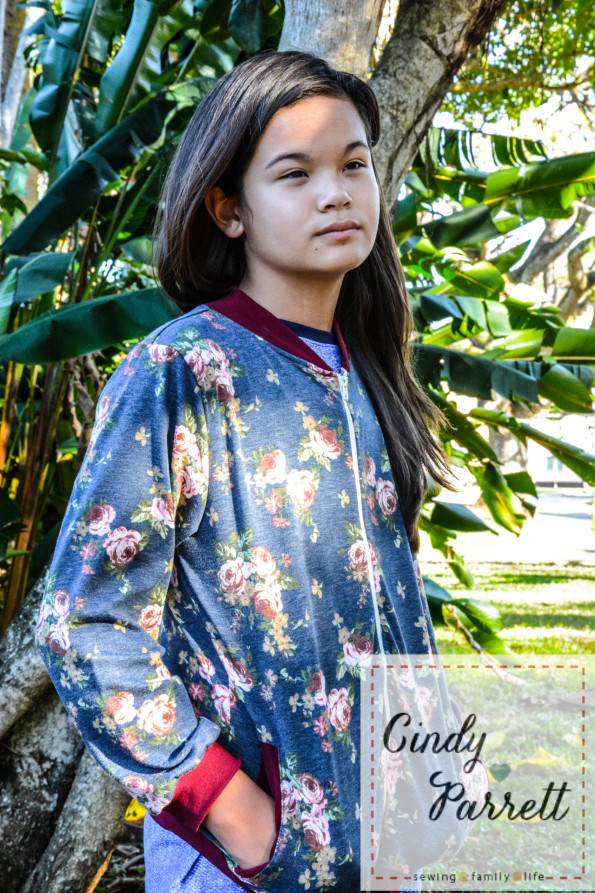 Cindy Parrett made this pretty floral version, which I love!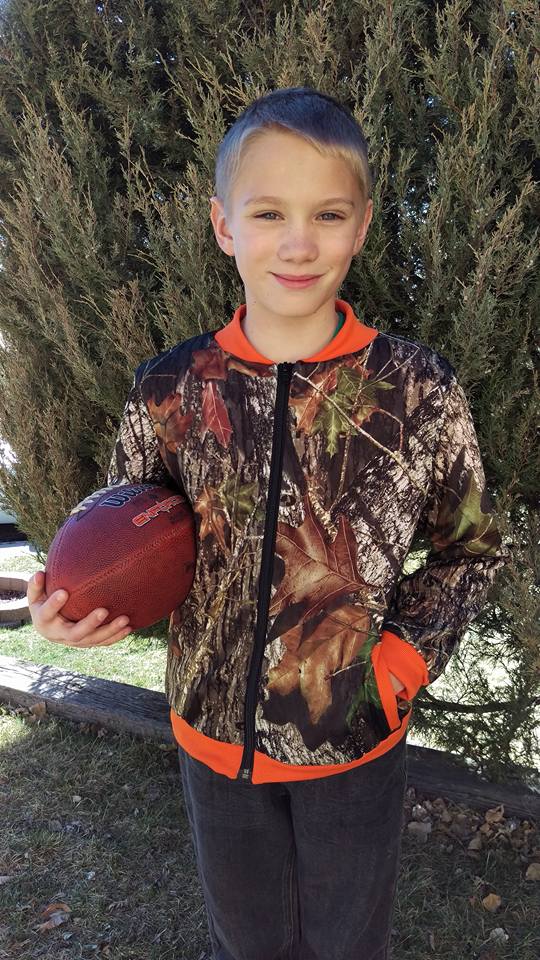 Savanna LeCheminant made an awesome version that any boy would love!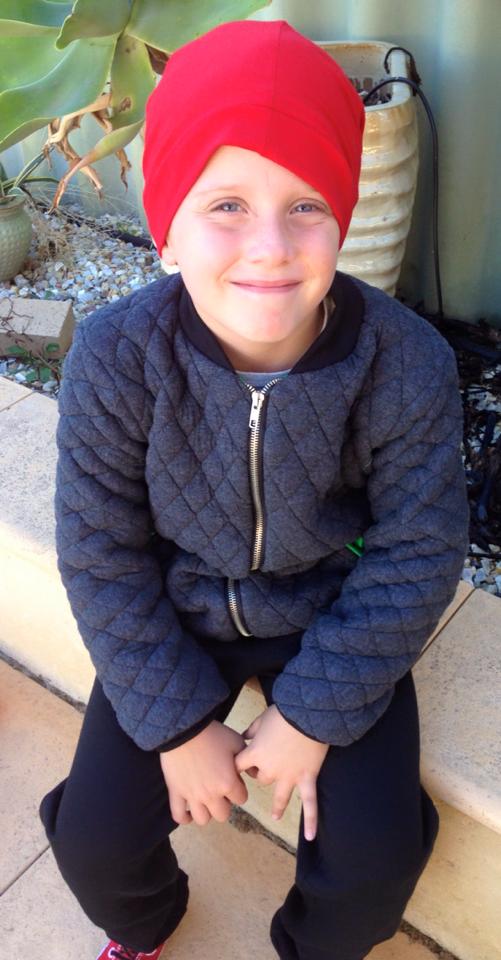 A great quilted version by Joanne Rush!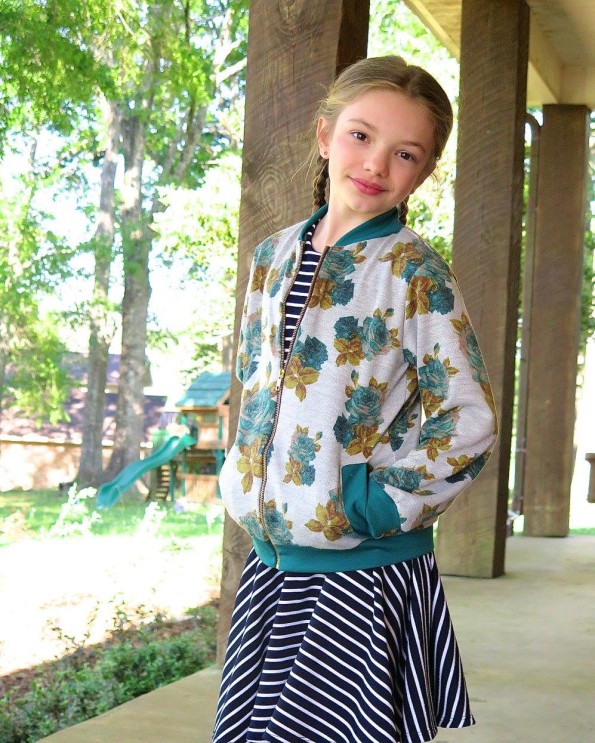 So, so pretty! An amazing version from Beth McKenzie Chastant.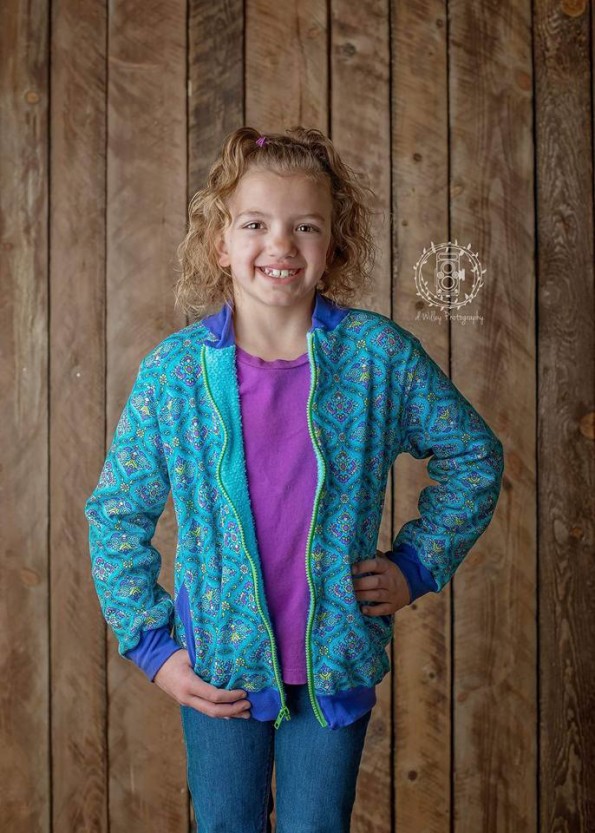 This Ollie from Lesley Tapia looks super cozy! Amazing job!
Johanne-Julie Lapierre made a perfect floral Ollie! So pretty!
I love how Toni Hill  made these matching Ollie's with different bands and cuffs! They are adorable!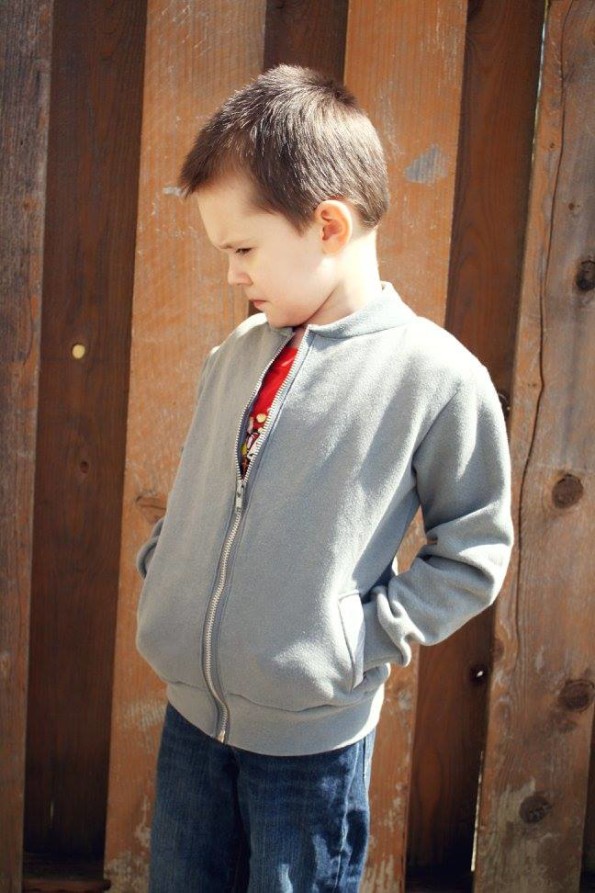 Marah Hulse made this great version. It looks awesome!
I love the fabric Maria Luísa Santos chose for her reversible Ollie. So gorgeous!
A great version by Sneha Nirody Monga! I love how she used a panel for her back. So, so cute!
Rachel Pooch made this adorable puppy version. Love this photo!
Isn't she so cute! I love this Ollie from Nadia Coelho.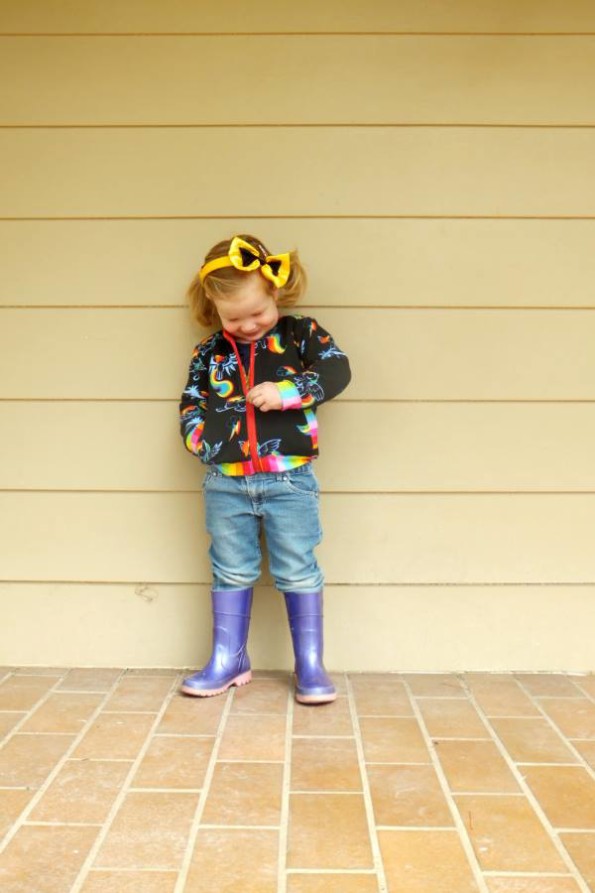 The pigtails and the boots make this Ollie perfect! I also love the colors on this one from Kelly Curteis.
Courtney Hartley made these two awesome versions! Love her fabric choices!
Such a sweet little guy! A really cute version from Nikki Collins.
Oh my gosh, that face! So cute. A gorgeous version from Kelly Bailey.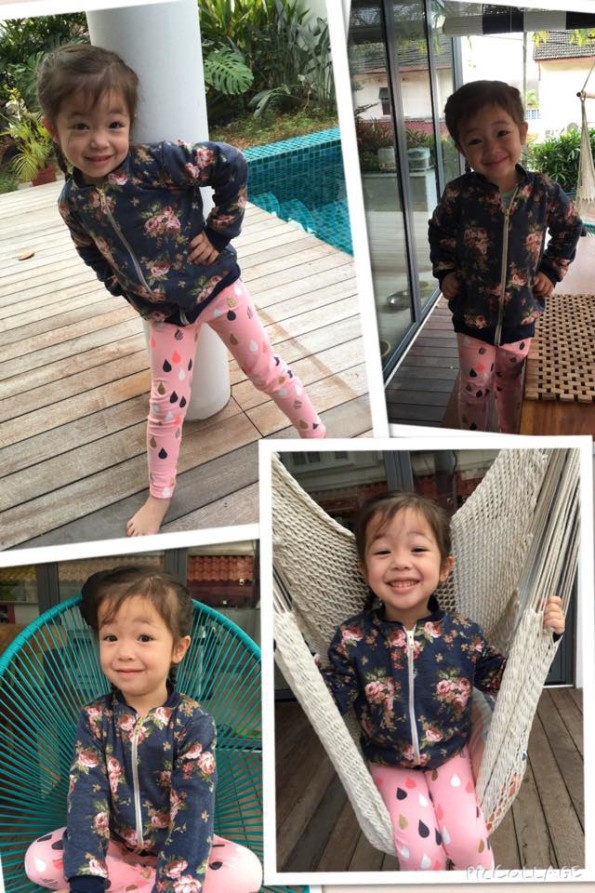 Celine KHoo made a beautiful floral Ollie. She is just too cute!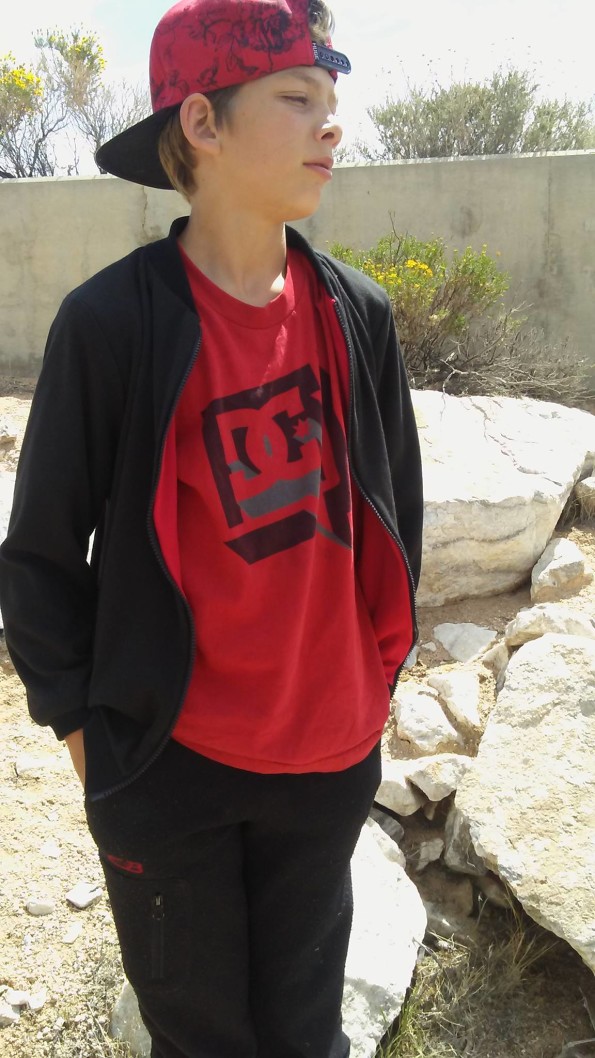 Melissa Malice made a boy's version that turned out amazing!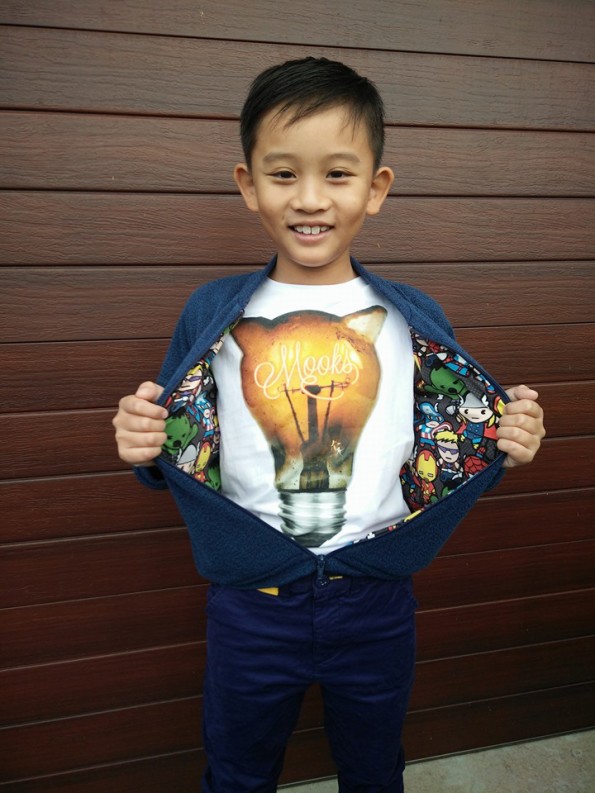 How awesome is this version from Thao Luxa? Love it!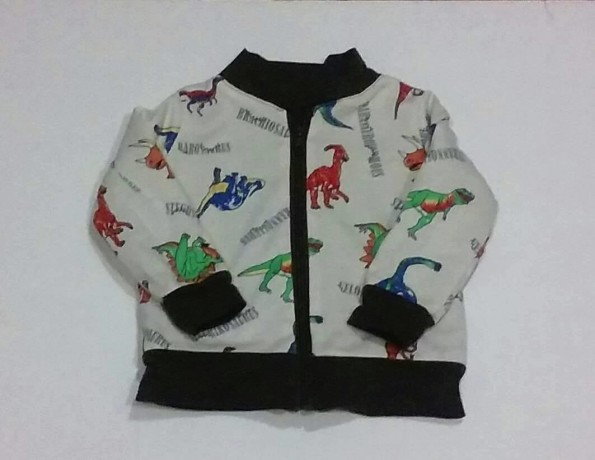 And last, but definitely not least this great dino version from Megan Candora!
Thanks so much to all of my testers. They were really amazing! You can get the Ollie Bomber Jacket pattern in the shop. The size 2 is free and also found in the shop.