Lined Lace Linden Shorts Tutorial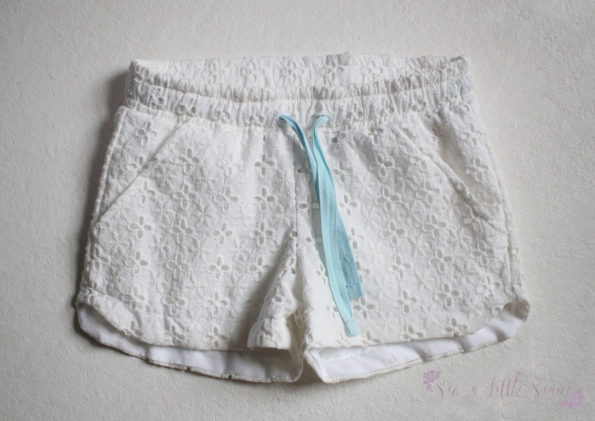 Today I'm going to show you how I made these cute lace, lined Linden Shorts. I used a pretty eyelet fabric from Cali Fabrics.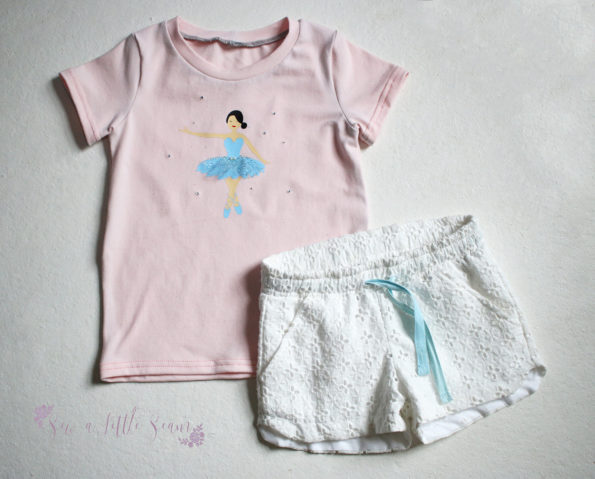 I have a problem with wanting to sew all the printed fabric and then my daughter likes to pick out her clothes and ends up wearing some really odd combinations. So I'm working on sewing some coordinating tops and bottoms. These simple white Lindens will go with pretty much everything. I paired it with a plain pink Constance tee and added a vinyl ballerina. The cut file was a freebie from lovesvg.com.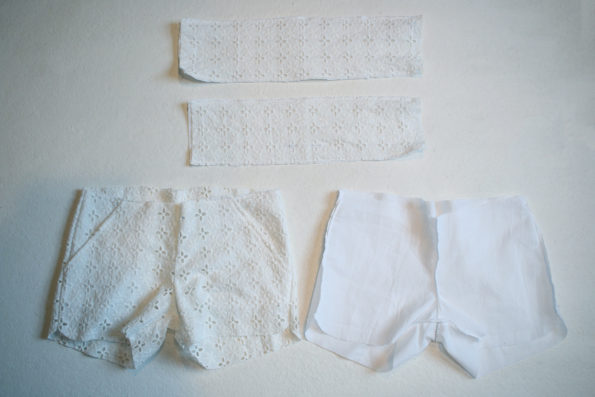 So let's get started. I used the slanted pockets and full waistband for my options. You'll want to cut your main fabrics and then also your lining fabric for all pieces (do not add the pocket cuts to your lining). Remove 1/2″ from the length of your shorts. I also added a curve on the bottom outside edge of each of my front and back leg pieces.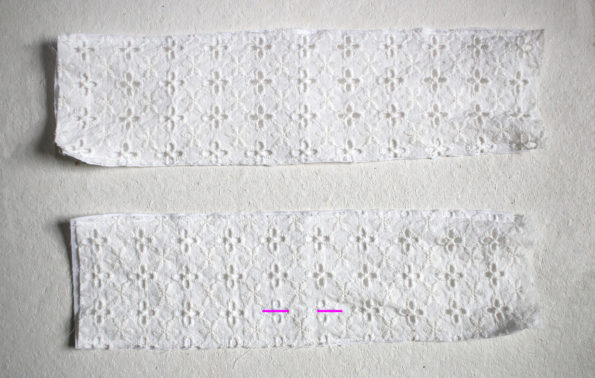 Before sewing your waistband pieces together, baste your lining to the back of your main fabric. I added a drawstring to my waistband by sewing two buttonholes to the center of my front waistband. Keep in mind the waistband gets folded in half and there is 1cm (3/8″) seam allowance as well.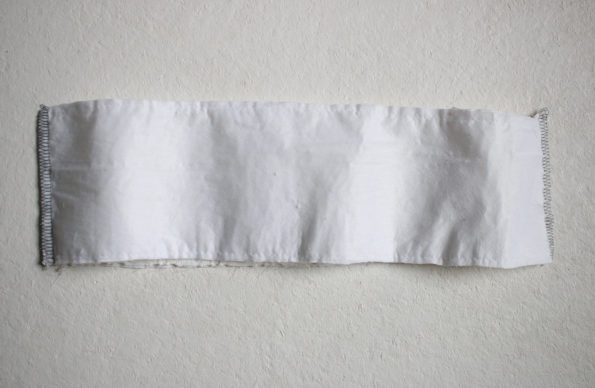 With right sides together, sew your back and front waistband pieces together along both short ends. Set aside. Follow the directions for sewing the rest of your shorts together until you get to the point of adding your waistband. Repeat for your lining.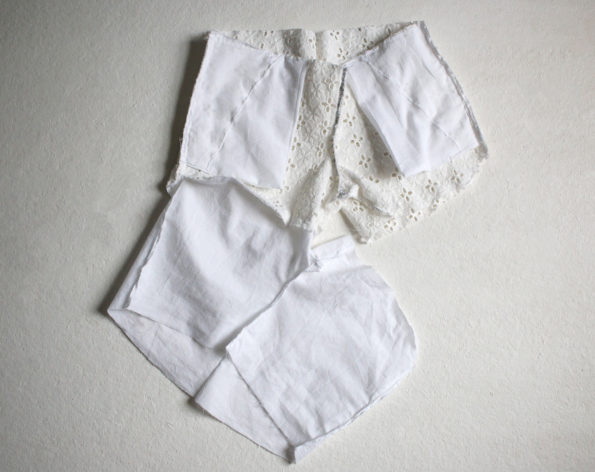 With both your lining and main fabric wrong side out, insert the leg of your lining into your main leg, so right sides are together.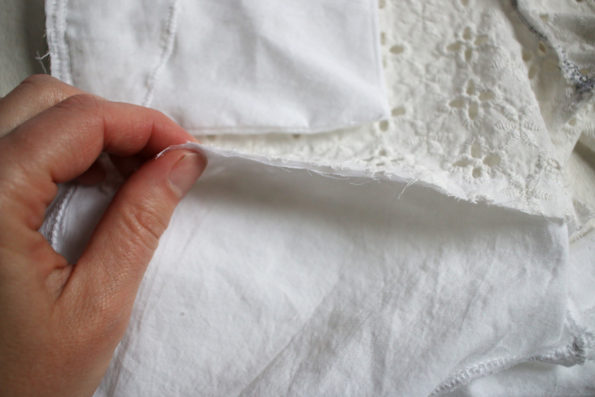 Sew your lining to your main fabric using a 1/2″ seam allowance so the lining and main shorts are attached at the leg.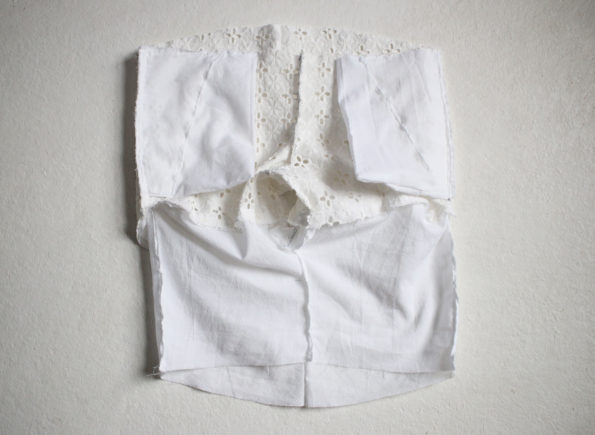 Repeat for the other leg. Trim your seam allowance around the curved edges.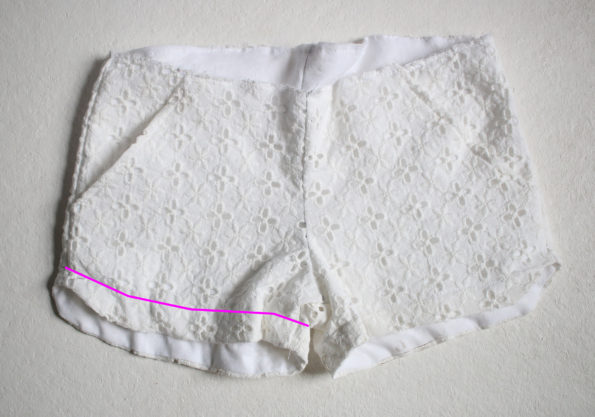 Fold your lining up over the main shorts and then turn right side out. Press your leg opening well and topstitch about 1″ around both leg openings.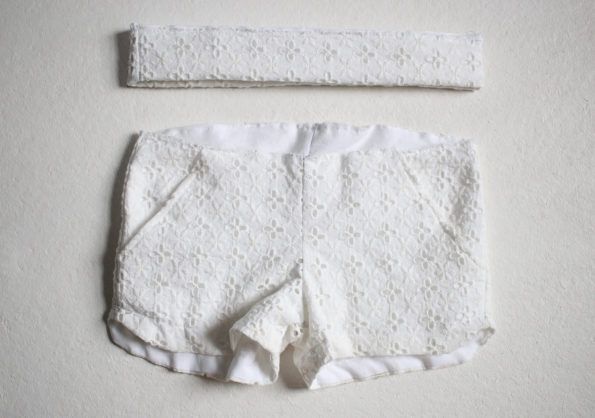 Fold your waistband with wrong sides together and find the quarter points of the waistband and shorts.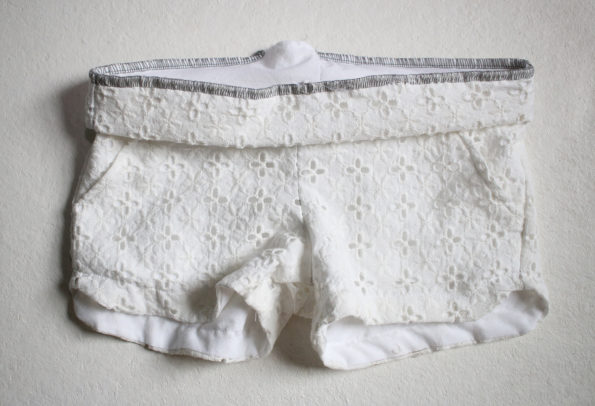 If you added buttonholes, make sure they are facing your shorts. Sew your waistband to your lining with a 1cm (3/8″) seam allowance leaving a 1″ opening in the back to insert your elastic. (The pdf tutorial has instructions on sewing your waistband on with a cleaner finish if you would like to use that way instead).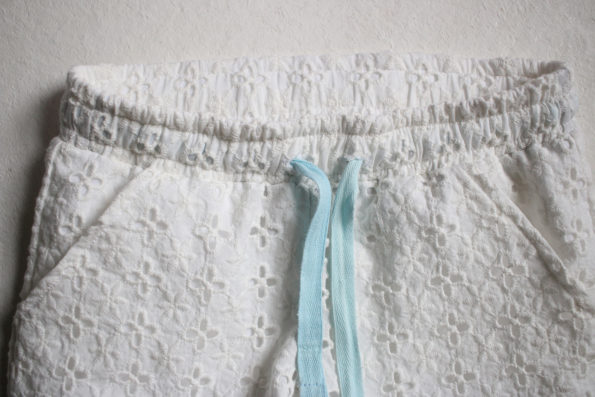 Insert your elastic and close the hole in the back. Sew a casing for your drawstring, by sewing a straight stitch about 1/2″ from the top and bottom of your waistband, pulling the waistband taught as you sew. Insert your drawstring using a safety pin and you're done!
Share your makes on the Sew a Little Seam Facebook group!