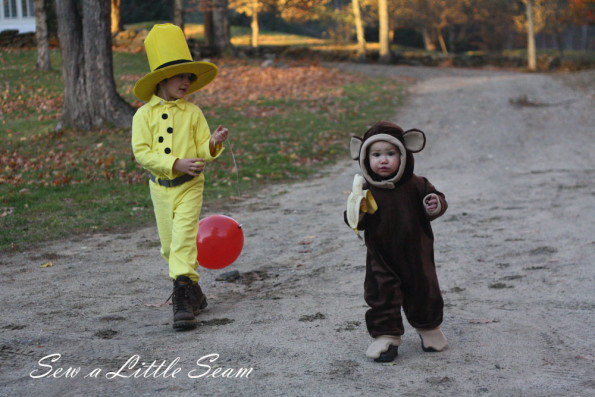 Happy Halloween from the Curious George and the Man With the Yellow Hat! Love this duo! Nathan originally wanted to be a tomato…and then a grape…and some other weird random household items, but since he loves Curious George so much he was thrilled when I suggested this idea. Win, win.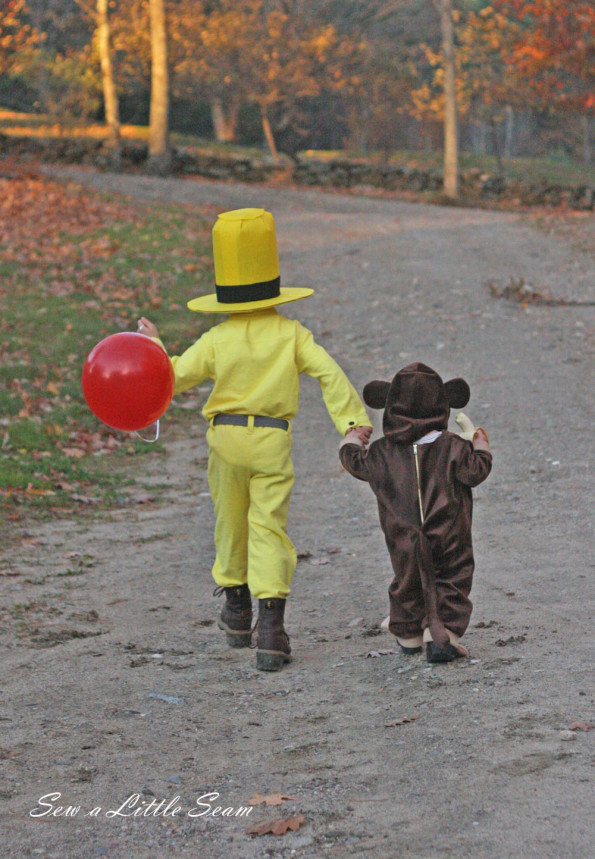 Unfortunately I had my ISO cranked up for these photos and didn't realize it, so they're a bit grainy, but still so cute. I drafted Nathan's shirt and pants from ones he already has and the hat is made with a brim cut from cardboard and covered with felt. The top of the hat is the same stiff felt hot glued together. I made the tie from the free pattern at a Little Bit Funky.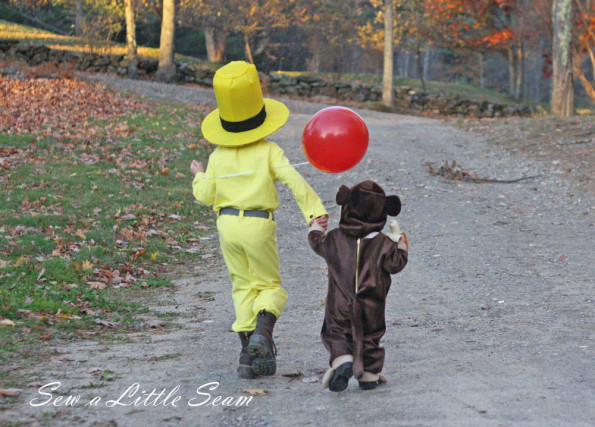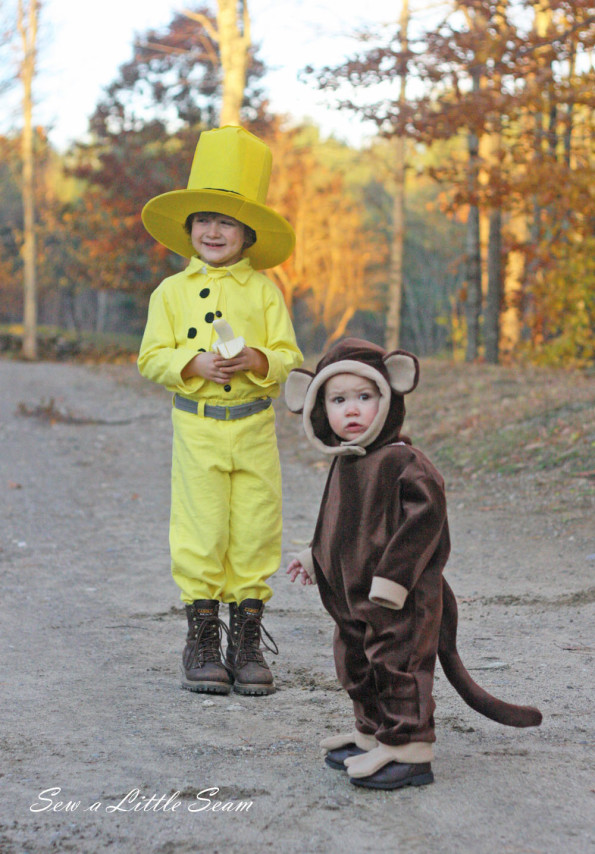 Tall boots and a belt finished up the Man's outfit. Also, as a side note, I always thought it was the Man IN the Yellow Hat, but apparently I don't know my children's literature that well, because I learned it's the Man WITH the Yellow Hat. Also, going by the name Ted now. You're welcome.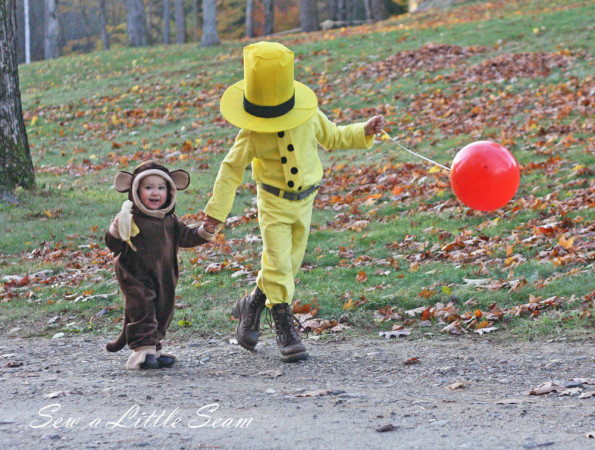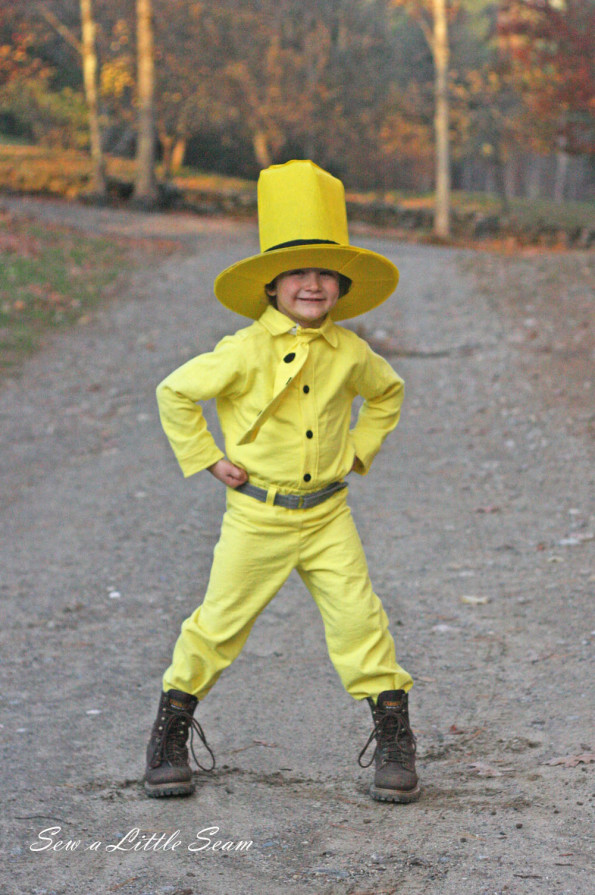 The hat's pretty huge, but it works. Nathan was pretty excited about the costume. But he's also the kid who is excited about getting peppers for dinner. He's such a happy kid.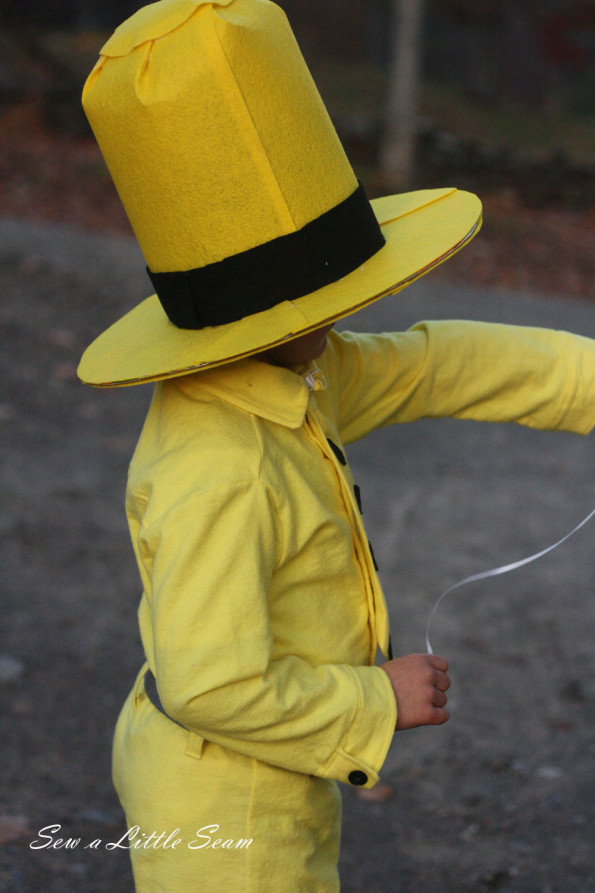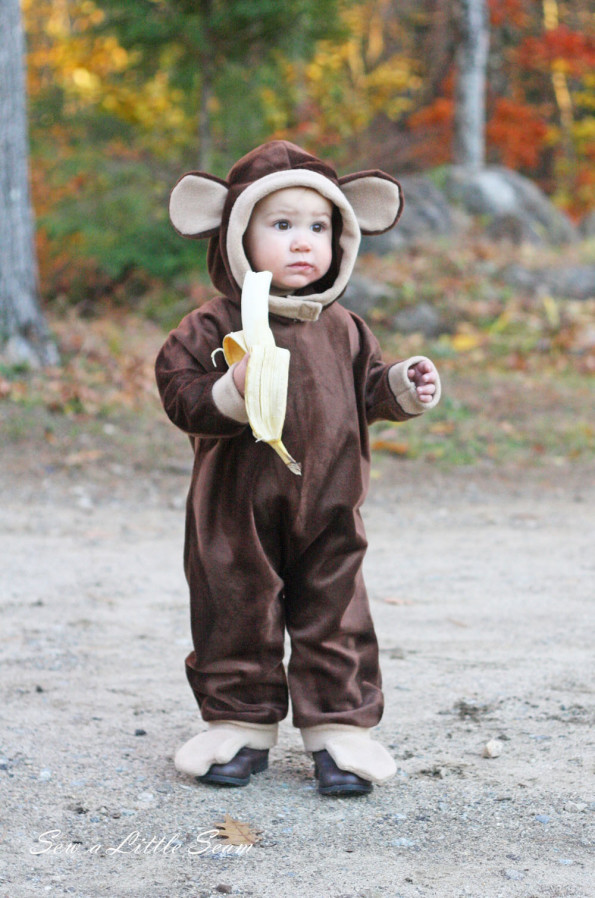 For Curious George I drafted the costume by tracing a pair of her footie PJs and adding some width. I made the hood with my hoodie pattern found here, just making sure it was wide enough to go around. I sewed up some feet and ears and we have a cute little curious monkey. I'll leave you with some monkey photos. Happy Halloween!