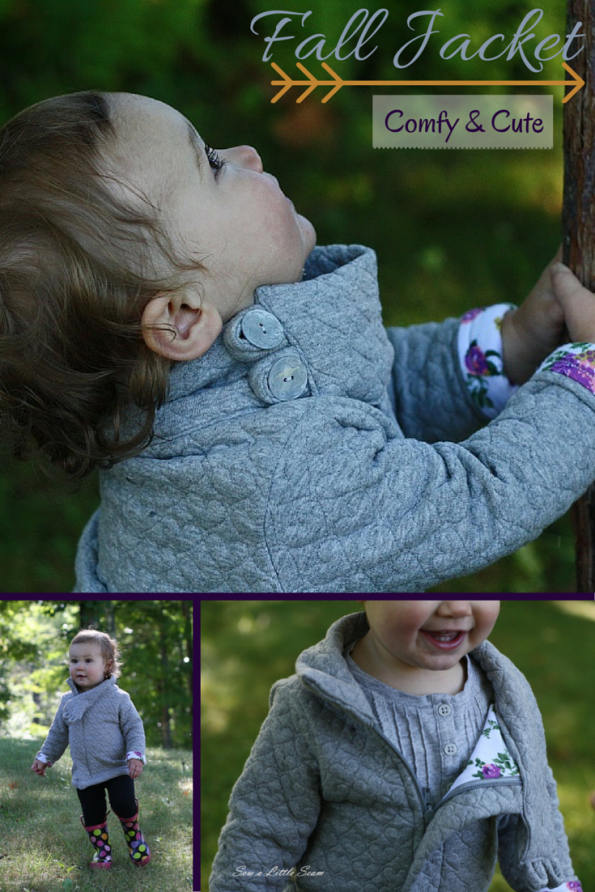 Break out the sweaters and your comfy jackets! Fall is almost here! I went into Jo-Ann's last week for some bobbins and was sucked over toward the fabric section like a magnet where I found this cute quilted heart fabric and had to have it, along with a few yards of other fabrics. (Can anyone actually go into that store without walking out with a ton of things they don't need?) But I did need this fabric, because it was perfect for the Heidi & Finn Urban Weekender Coat pattern I bought last month.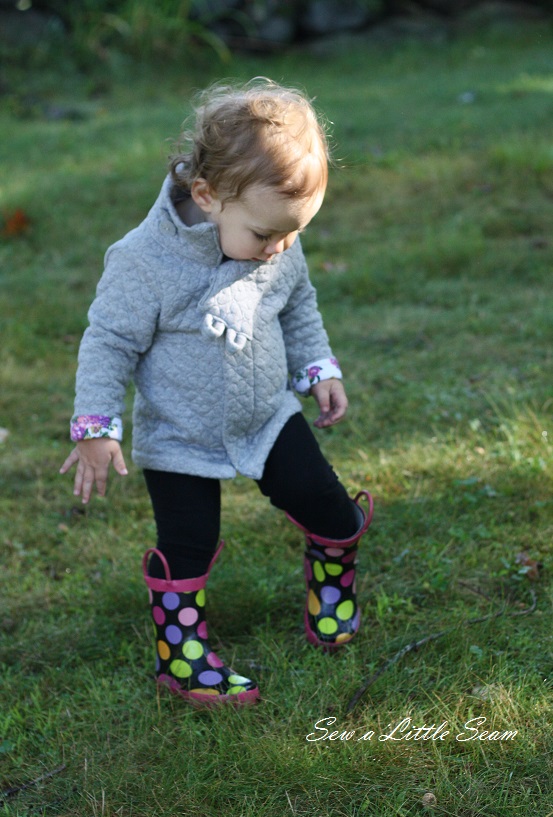 This was my first time using this pattern and I was pretty excited with how it turned out (aside from the fact that I sewed the zipper on inside out, but that's beside the point). It's going to be the perfect fall jacket for Brynn.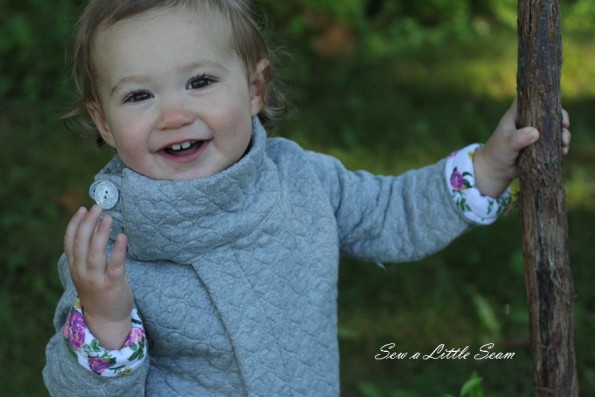 I shortened the neck a bit and I'm glad I did, because really who am I kidding, she has no neck at this point.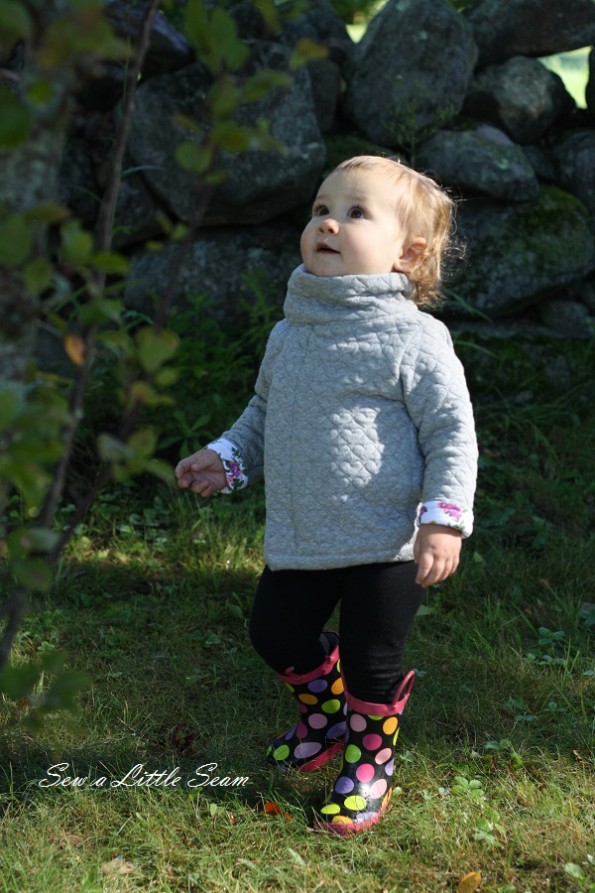 Does she remind anyone else of Sadness from the Disney Pixar movie Inside Out in this photo or is it just me?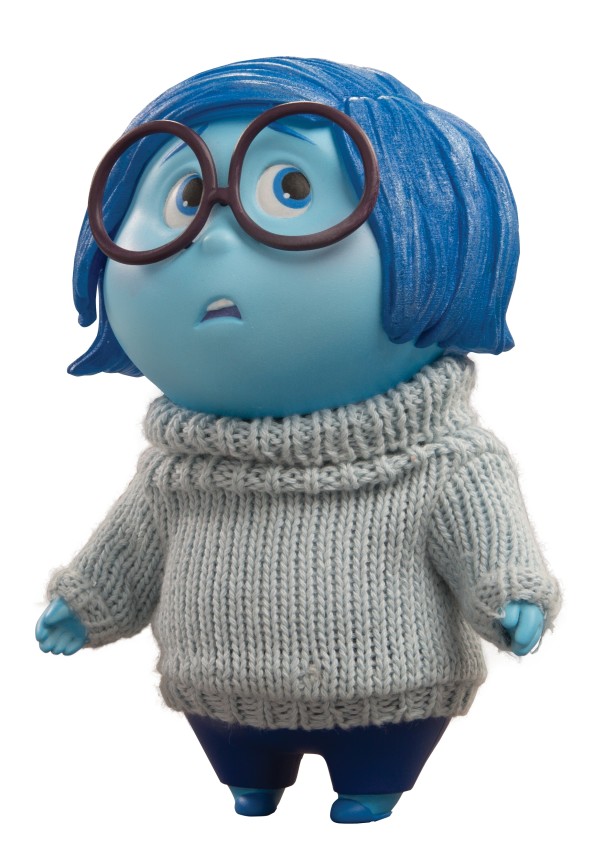 Halloween costume idea? I think so!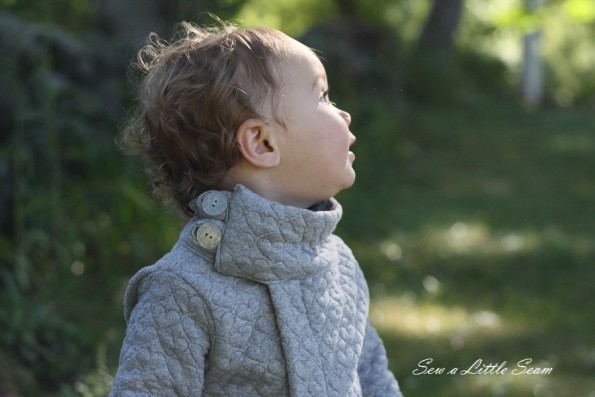 I love the button accents for the jacket. I have a problem making decisions though and I had to buy pretty much every button in the store so that I could compare and decide which ones I like best. Such hard decisions.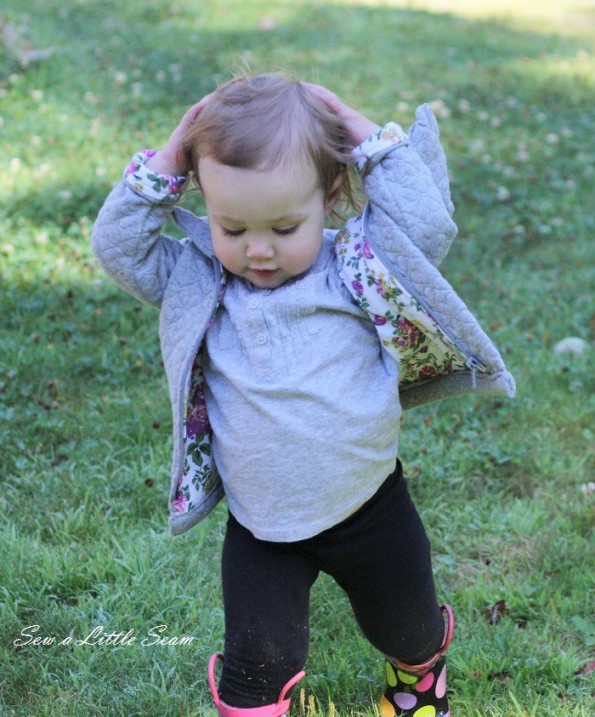 And then I had to make a decision for the lining, which also took me way to long to decide. I ended up going with this floral from Girl Charlee. The darker purple and mustard colors seemed like a good fit for fall.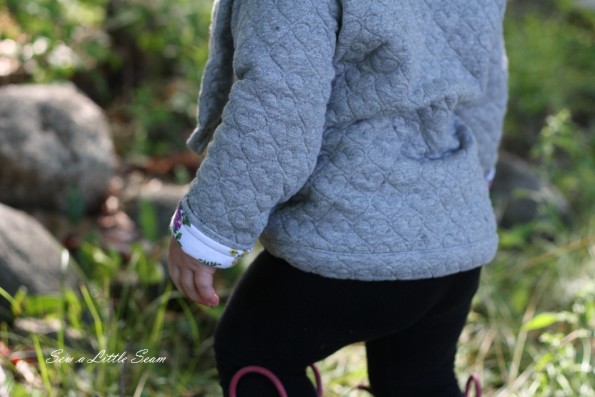 The options for this pattern are endless. I've already been daydreaming about the next jacket. It's an easy pattern and the results are pretty great. We are ready for the cool weather. Bring on fall!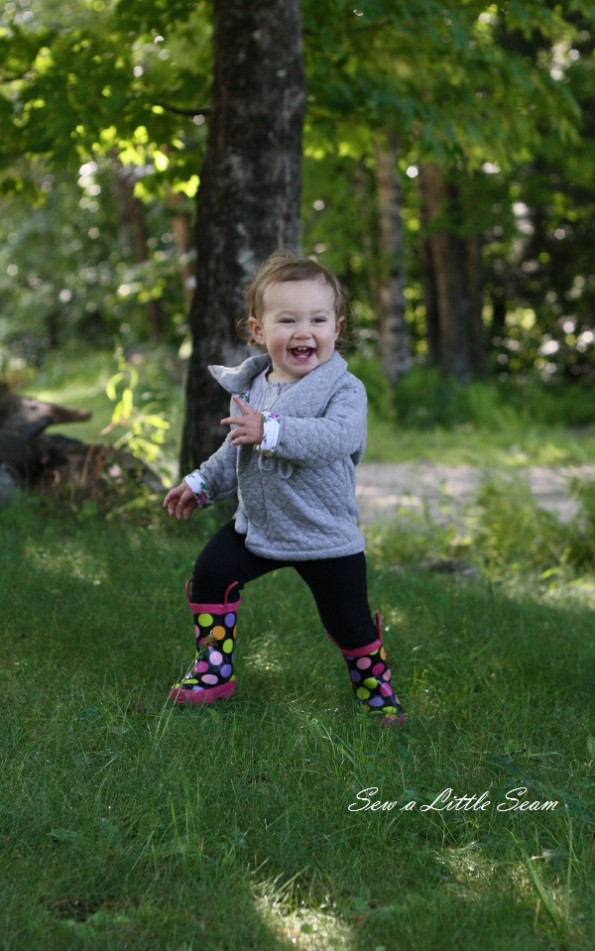 I'll leave you with some more photos, because I take entirely way too many and I can't leave any out.