I was pretty excited when I got picked to test the Mummykins and Me "Amy" dress pattern. This little pinafore-style dress has a crisscross back, which is so cute!
I've actually been on a woven fabric hiatus after becoming obsessed with knits, but it was fun to pull some of my fabrics out and make this.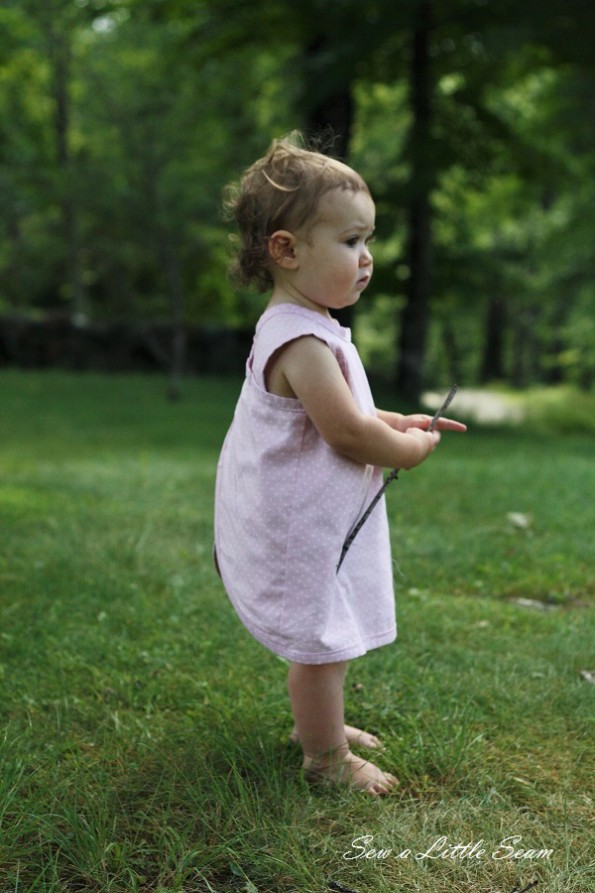 And one of the best things…this dress is reversible! Love that.
And of course she needed some matching bottoms, so I self-drafted these little shorts. I considered ruffles on them, but opted out. Brynn wants to be sophisticated…or so I say.
Brynn loves this chair that used to be Ben's grandfathers. I painted it blue last year when I was bored and on the farmhouse style kick. It turned out cute, but now it leaves lovely blue marks along the wall when Brynn decides to push it through the house.
But look how good it is for photo ops! It's a keeper.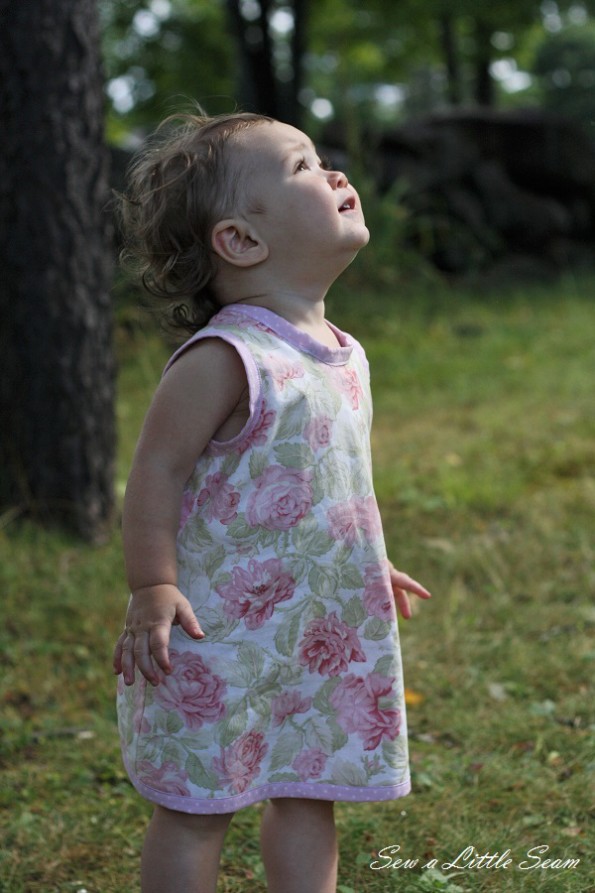 But back to the dress. So glad I got to be a part of this pattern testing. It was really fun trying it out and trying something new. It's also really comfortable and easy to get on and off, which is great for an on-the-go toddler. Can't beat that!