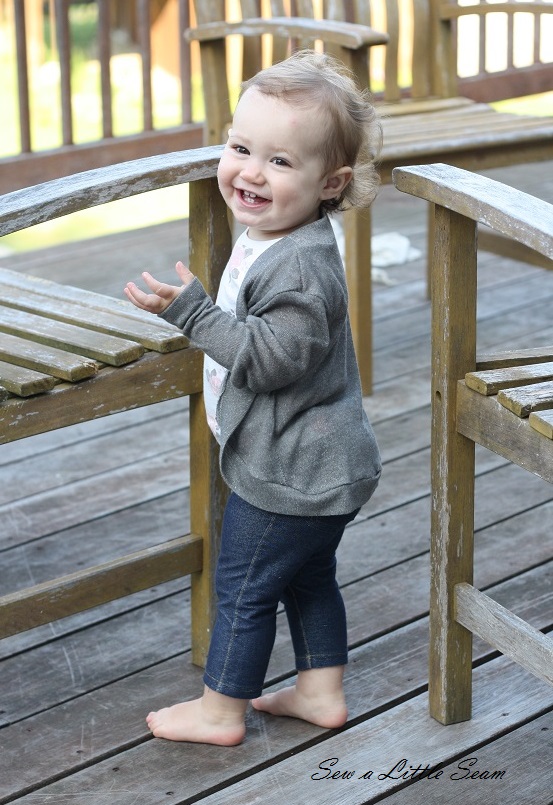 I have a new obsession–sweater knits! They are amazing. I love fall and all things that come with it, including sweaters, so to be able to make so many great original pieces is fun. Darcey from Oh Sew Rylee is a great source for sweater knits and offers mystery boxes in a variety of yardage, which is where I got this super soft grey fabric.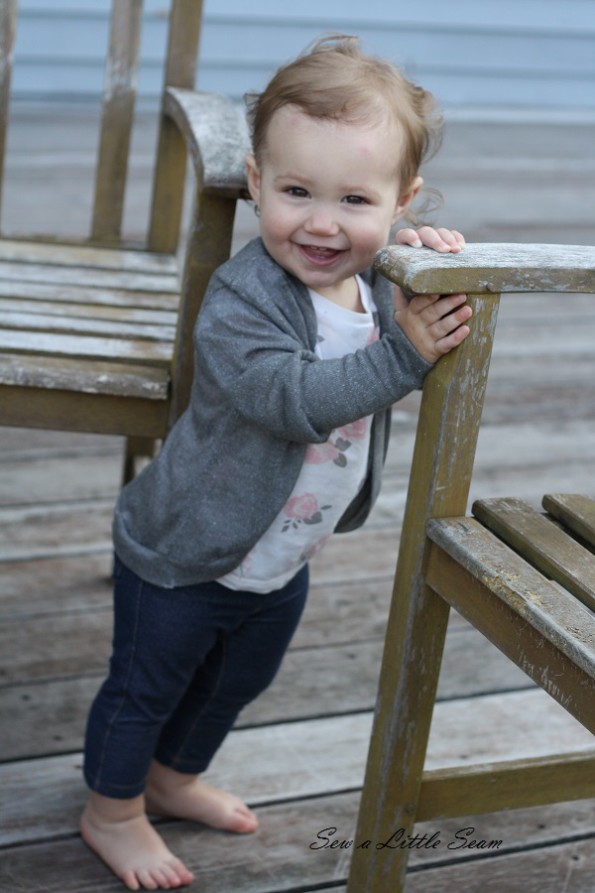 I used the Heidi & Finn Slouchy Cardigan pattern that I  have been eyeing for some time. So glad I bought this! It sewed up so fast and looks amazing! I have plans to make many more of these! I wish it came in my size! I'm going to have a go at improvising and making one for myself.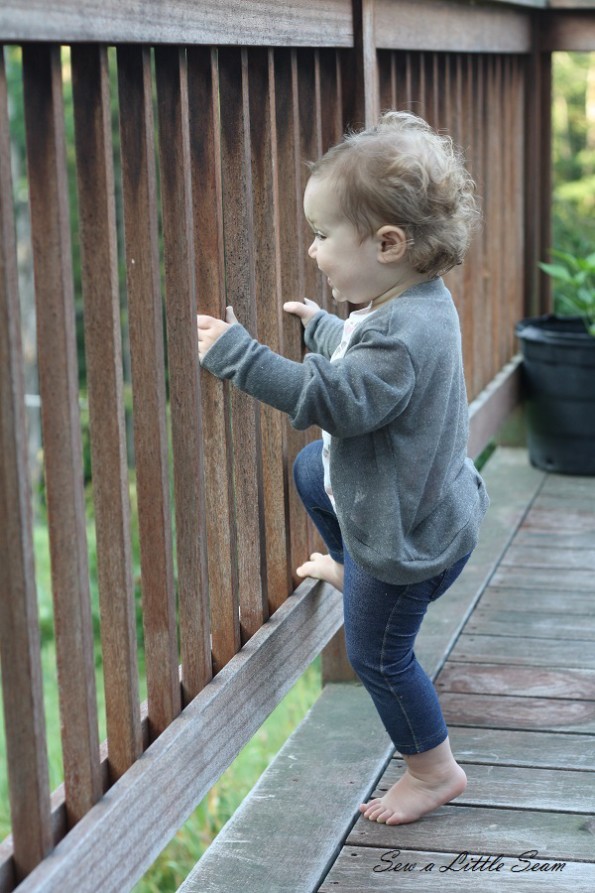 One of my favorite features of this cardigan is the sleeves. You have the option of pushing the sleeves up or folding them.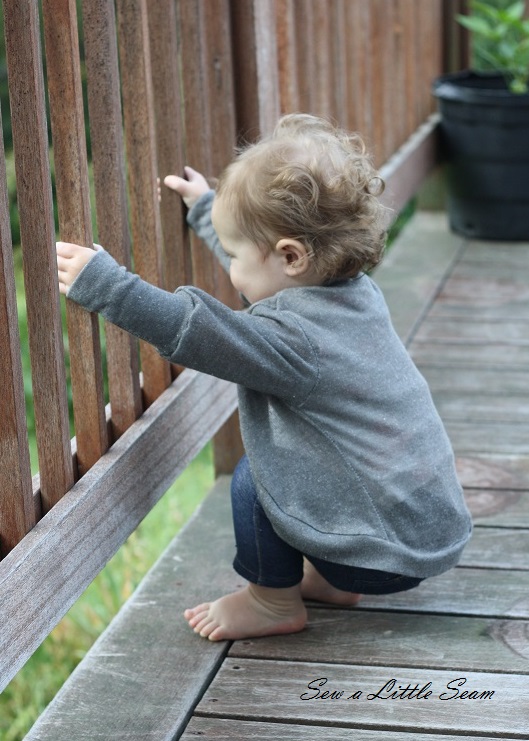 I was worried that Brynn would have a hard time keeping the cardigan on without buttons or snaps, but that wasn't a problem.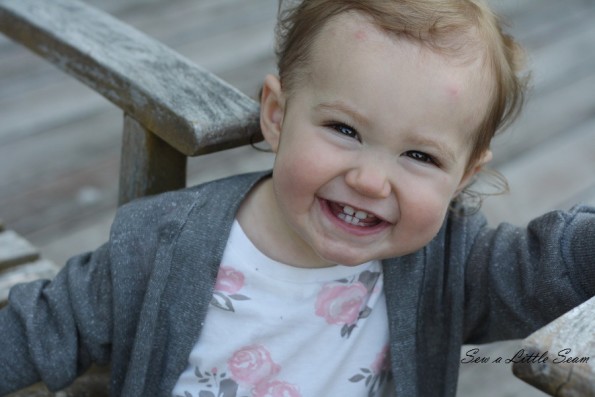 She was happy with it!