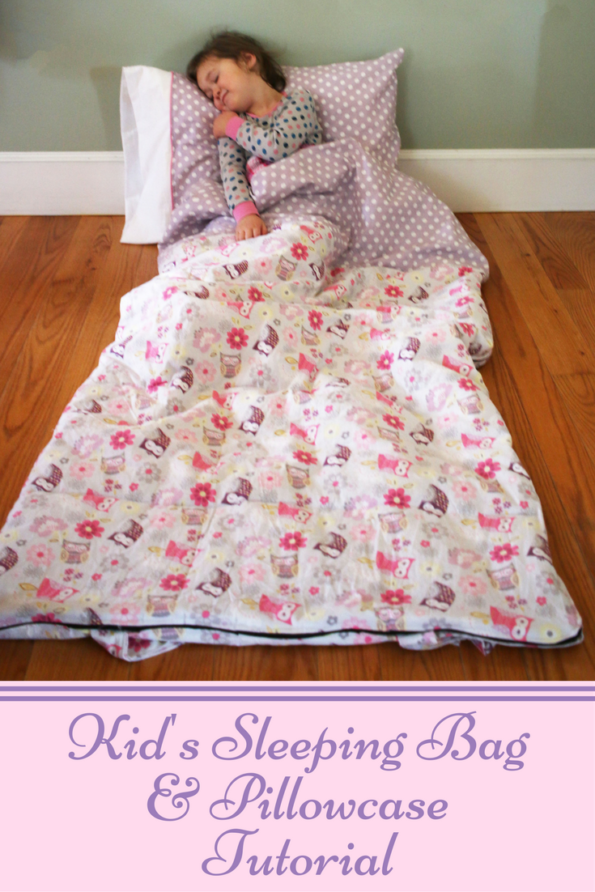 In the last post, I showed you how to make a fun sleeping bag for the kids. Now I'll show  you how to make a matching pillowcase.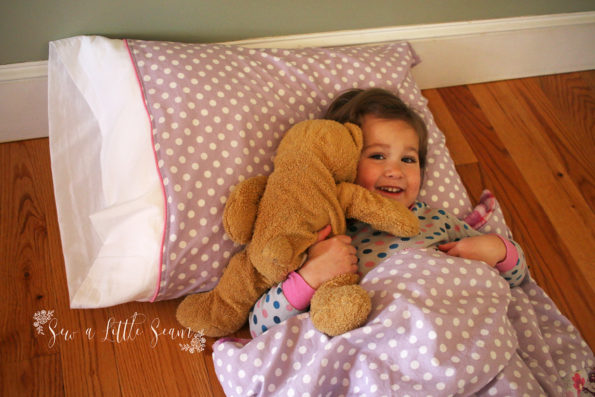 My daughter was so thrilled with this set that she couldn't wait to take photos, which is so rare! If only she was always this excited for photos.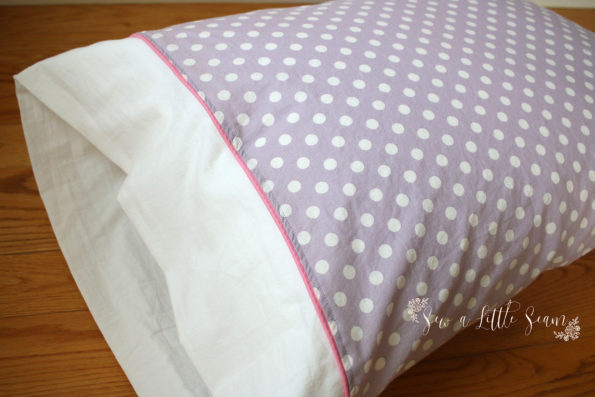 The pillowcase has a contrasting end with the option of adding piping or trim. This case fits a standard pillow of 20″ x 26″. I also made some for smaller pillows and will share those measurements in a future post.
Let's get started.
What You Need:
1 1/4 yards of main fabric (If you are using a non directional fabric, you can use 3/4 yards of fabric)
1 1/4 yards of contrasting fabric. (If you are  using a non directional fabric, you can use 1/2 yard of fabric)
Piping 42″ in length (Optional)
To start, cut your main fabric 42″ x 25″. If using a directional fabric, you'll want the longer cut to run the direction of the print.
Cut your contrasting fabric 42″ x 10.5″.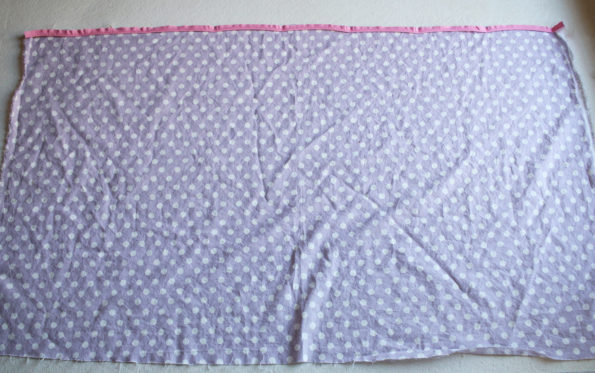 If using piping, add it along one of the 42″ sides of the pillow, with the non-rolled edge lining up with the raw edge of the fabric.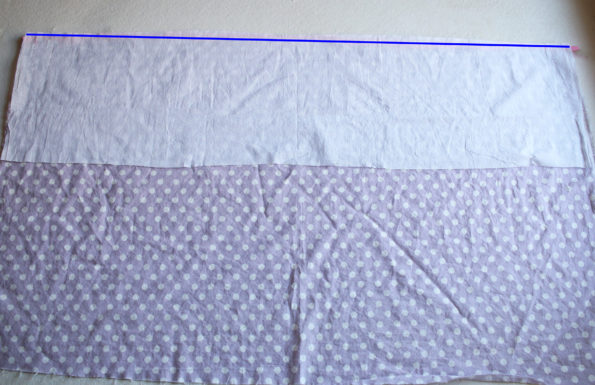 Place your contrasting fabric on top, with right sides together.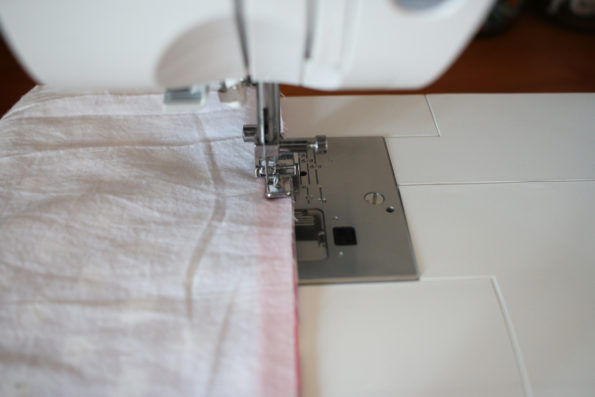 Using a zipper foot, sew along the edge of the rolled edge. If you didn't add piping, sew the pieces together with a 3/8″ seam allowance. Be sure to use a sewing machine and not a serger at this step. Press the seam down toward the main fabric.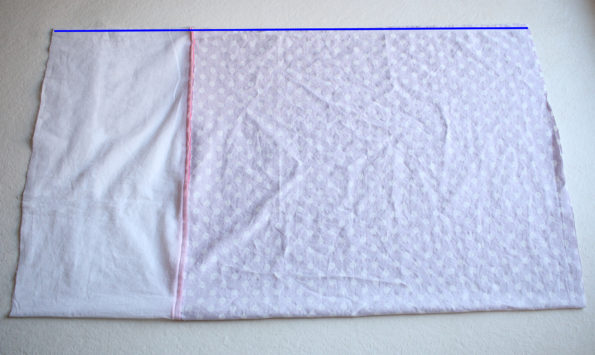 With right sides together, fold the pillow in half and sew along the top edge with a 3/8″ seam allowance.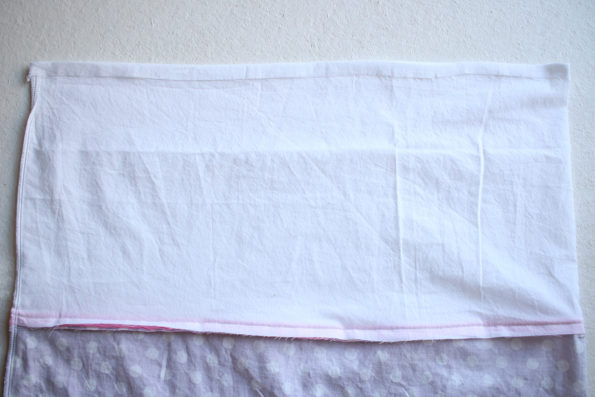 Press the edge of your contrasting fabric to the wrong side 3/8″.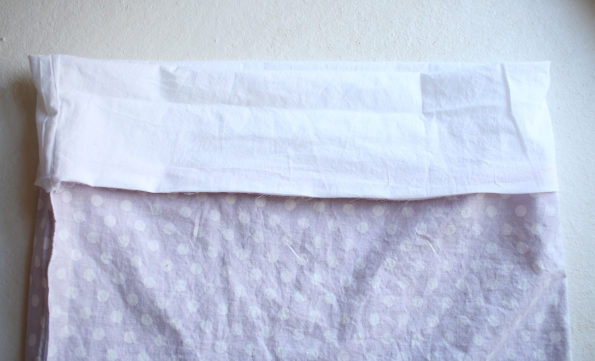 Fold the contrasting fabric so the folded edge lines up with the raw edges of the seam.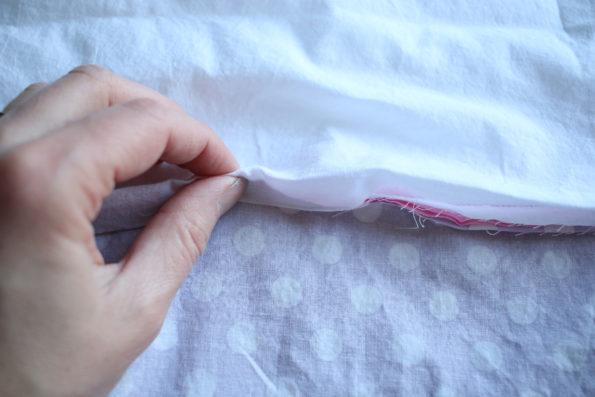 There are a couple options for this part. If you would like a clean finish and don't have a serger, fold your fabric around the seam.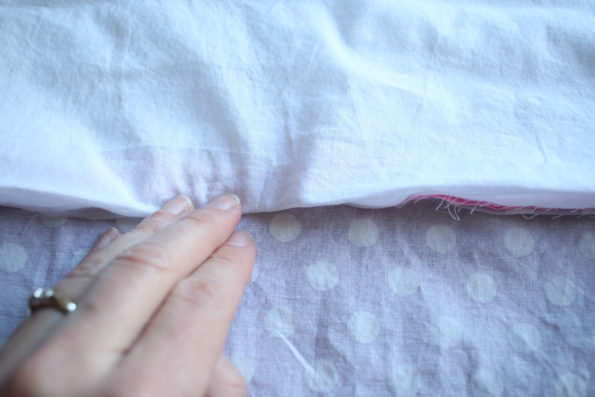 Press down and pin from the front, so you can topstitch in the next step.
(I like the topstitching to go on the main fabric, which is why I pressed the seam down, but you could also press the seam up if you prefer. Then you don't have to wrap your fabric around the seam, just pin it so it just overlaps the seam. You will then have to topstitch on the contrasting portion of the pillow).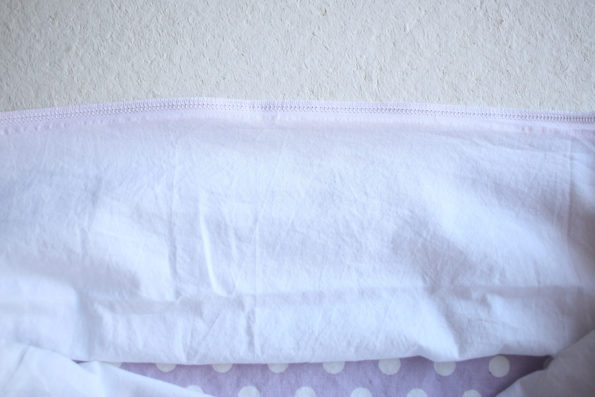 Another option, if you have a serger, is to serge all raw edges together being careful not to cut into your piping with your blade.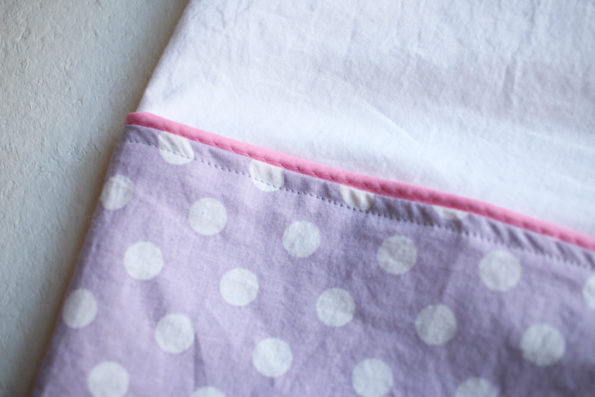 Topstitch about 1/8″ from the piping being careful to catch all your fabric layers if you didn't serge. Using a zipper foot can help at this step.
Your pillowcase is now done. If you have questions, email me at sewalittleseam@gmail.com. Share your creations on the Sew a Little Seam Facebook group.