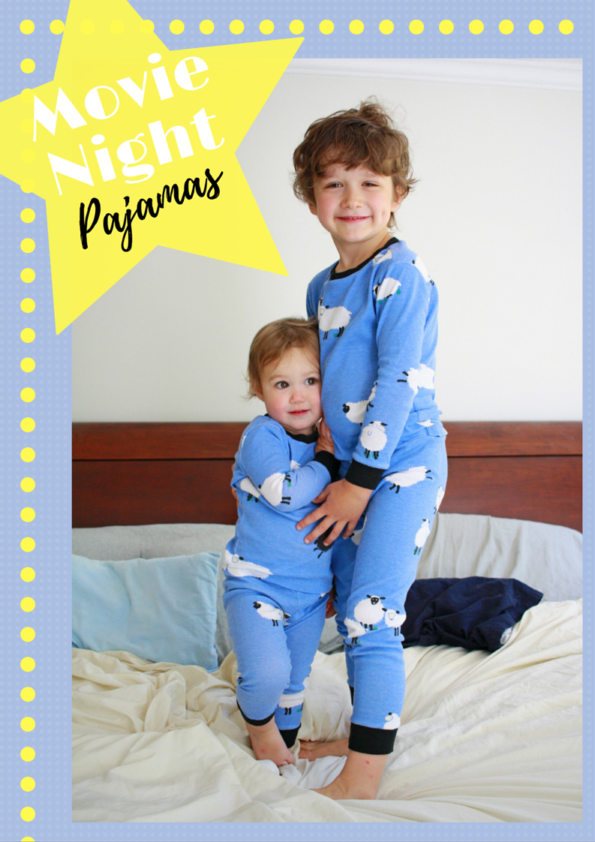 This pajama pattern has been a long time in the making. I actually thought I would get it out before Christmas for everyone to make cute little holiday jammies, but over six months later, I finally have it finished! Introducing the Movie Night Pajamas.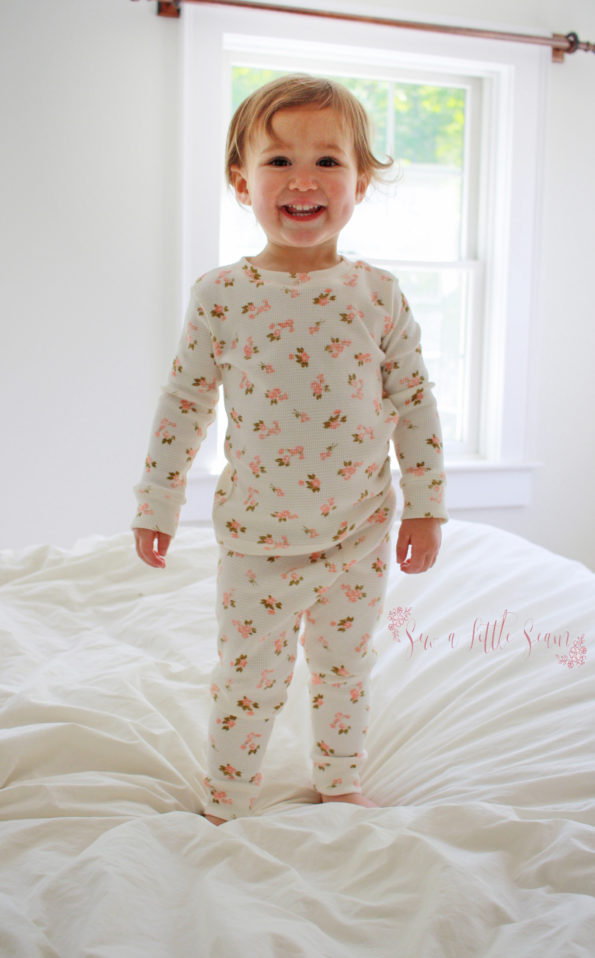 The pattern comes in sizes 12 months to 12 years and has the option of long or short sleeve, pants, capri, or shorts as well as a regular or ruffled sleeve top. The photo above is the regular long sleeve and pants option made with a super cute floral thermal from So Sew English.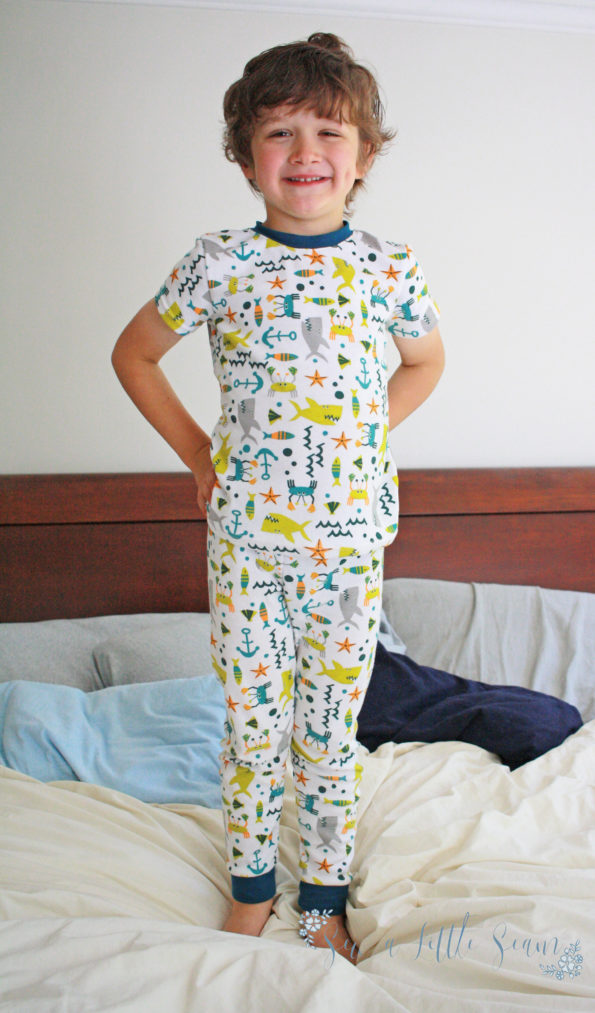 Here is an example of short sleeves and pants with a rib knit from Purpleseamstress Fabric. I made my son so many cute pairs, but he is in a phase where all he wants to wear to bed is his underwear. When I tried to convince him to wear a pair of PJs tonight he said, "Well, if  you made me underwear I would wear them." I tell ya!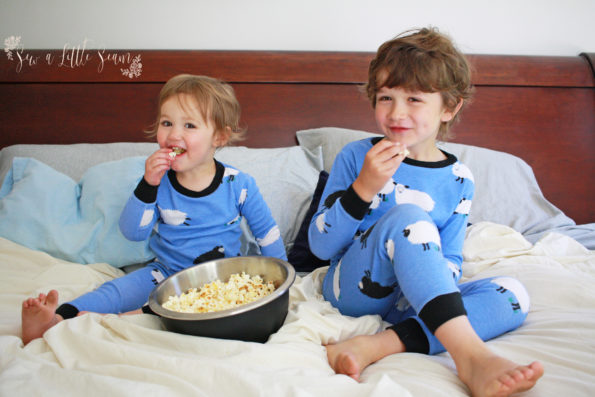 But he had no problem putting some on and taking photos when popcorn was involved!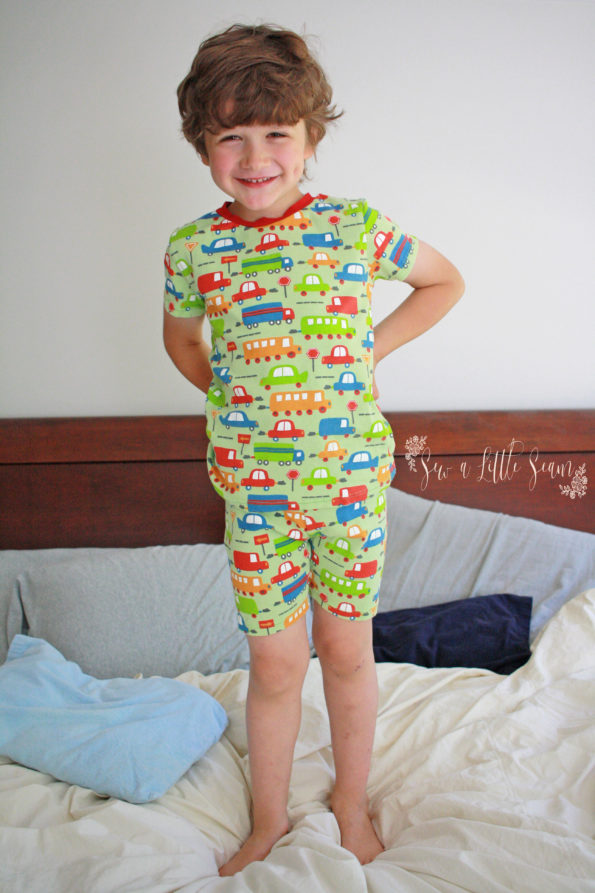 Here are the shorts and short sleeve option in rib knit from Purpleseamstress Fabric. I honestly think sewing pajamas is one of my favorite things. I love all the cute knit prints around.
I made my daughter some mix and match sets with the awesome Club knits from Raspberry Creek. And these are only about half of what I made. So as you can see, my kids are all set with jammies for the summer and I already have my fabric for Halloween and Christmas ready to go! Oh, and the best part…the pattern is FREE! Be sure to check out the pinned post in the Facebook group for the code. I hope you enjoy!