How to Add Pintucks to a Bodice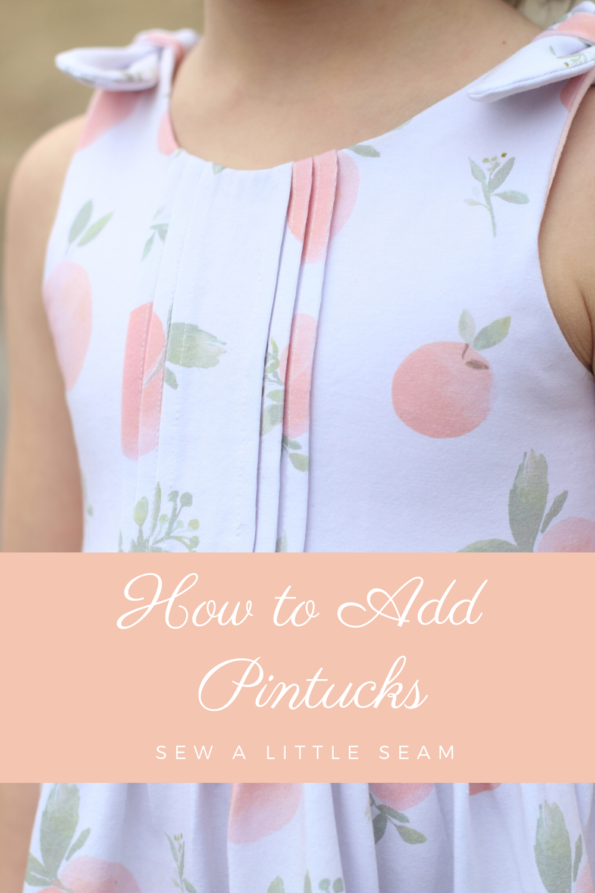 Pintucks are a cute detail that can dress up a bodice. I'm going to show you how I added pintucks to the Willow pattern. Pintucks are usually between 1/8″ and 1/4″ and you can add as many pintucks as you would like. For this example I used three, 1/4″ pintucks on each side, with a 1″ space in the center.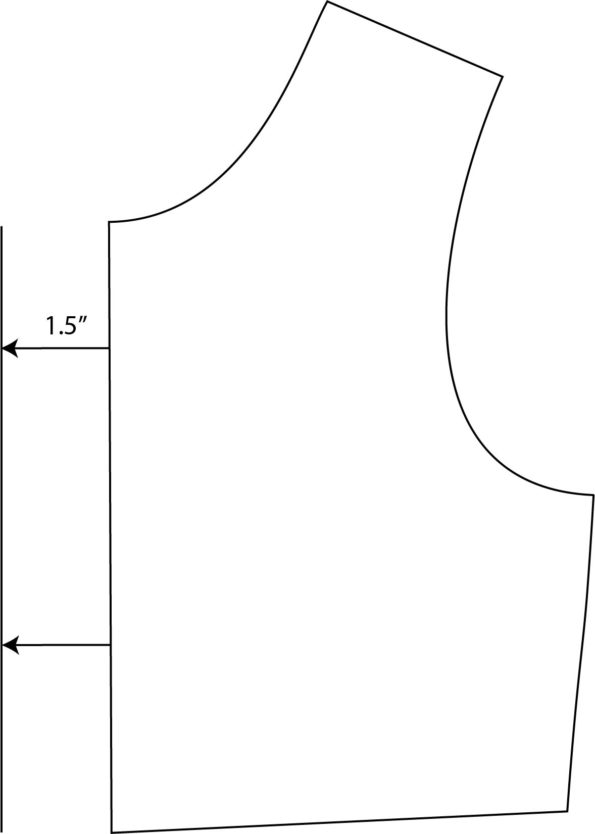 To create pintucks, you will add to the front of your bodice pattern. For each pintuck you will double the number. For example, I am using 1/4″ pintucks, so I need to add a 1/2″ to my bodice for each pintuck, and since I'm making three, I need to add a total of 1 1/2″ to the front of my bodice pattern piece. You can either do this by taping a piece of paper under your pattern, or you can just put your bodice 1 1/2″ away from the fold of your fabric.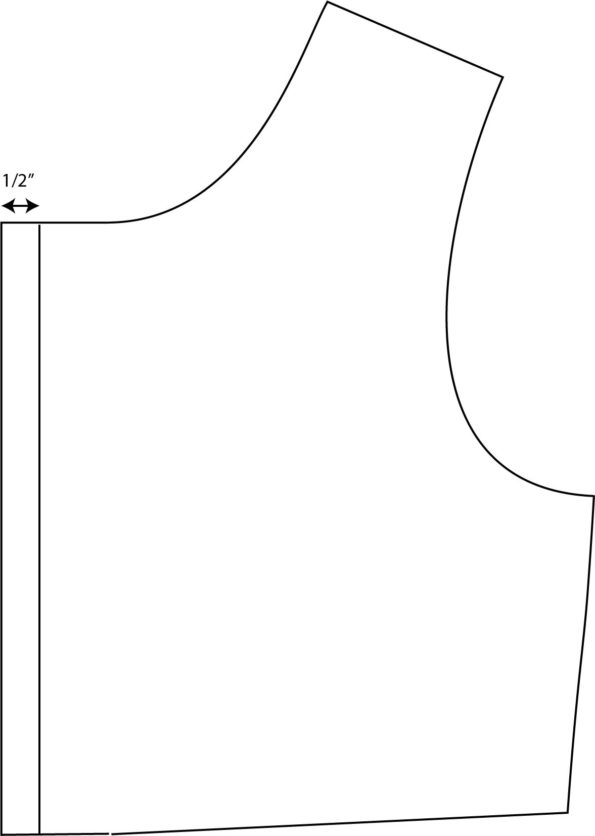 After you've added to the front of your bodice, you will now mark where your pintucks will go. I prefer to mark on the wrong side of my fabric, but you may find it easier to mark on the right side. Make sure you are using tailor's chalk or a marking pen that will wash out. I wanted 1″ between the pintucks at the center, so start by marking 1/2″ away from the center front. This is where your first pintuck will start.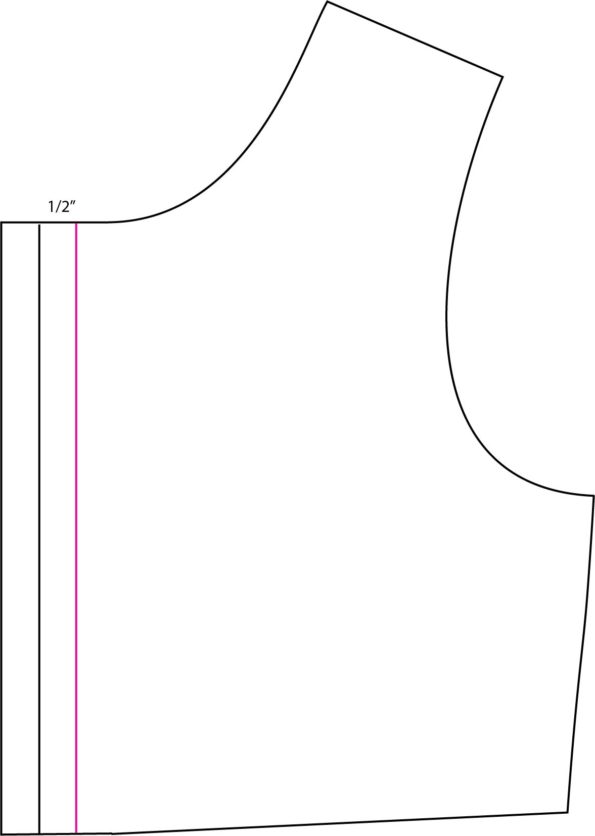 Next, make another line 1/2″ away from the first mark. This marks the end of the first pintuck. When sewing you will match these two lines.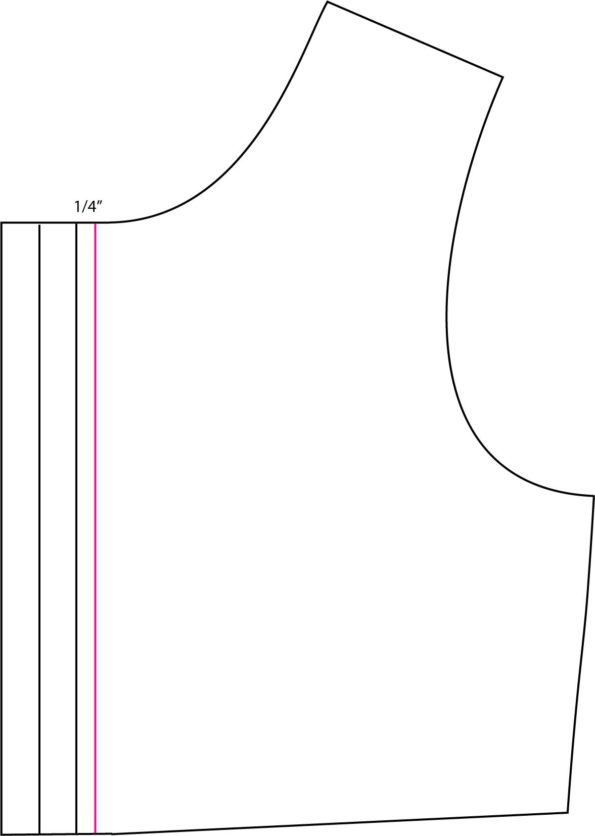 Next mark a line 1/4″ away from the previous line. This will be the space between the pintucks.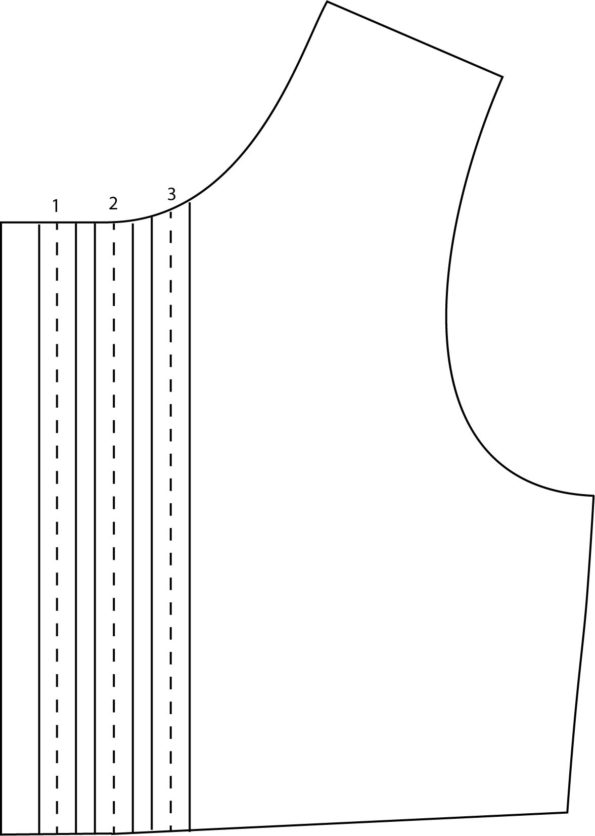 Continue marking the other two tucks – 1/2″, then 1/4″, then 1/2″. The dotted line shows where your fabric will be folded. You don't have to mark this line, it's just shown as a reference.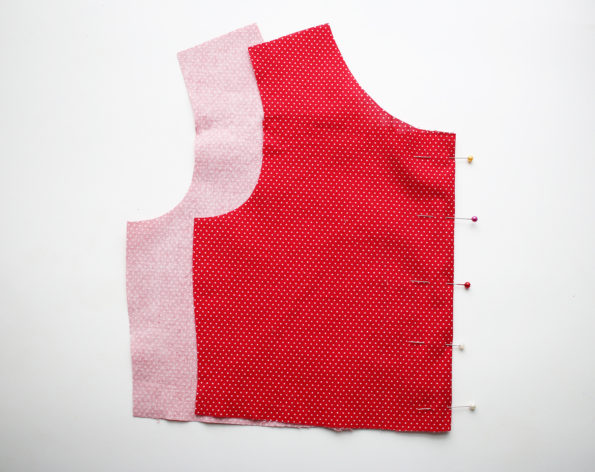 Once your fabric is marked, fold your fabric wrong sides together so the first two solid lines meet. The fold will be along the dotted line shown in the previous photo. Pin in place.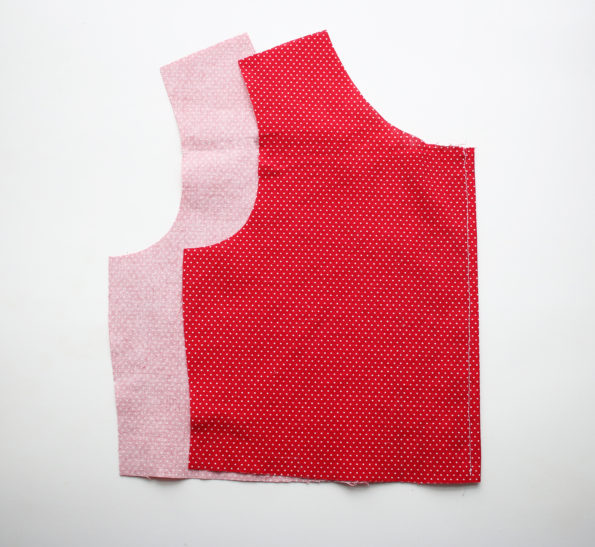 Sew 1/4″ away from the folded edge.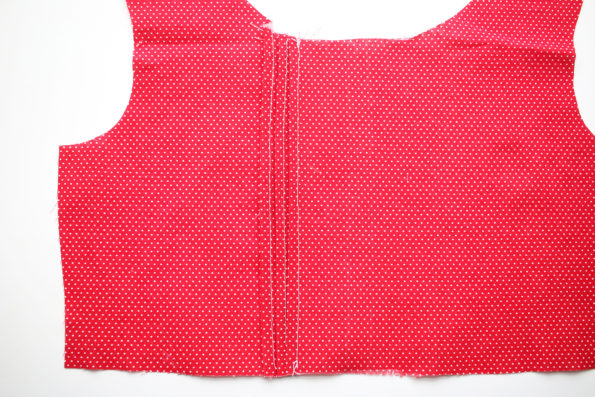 Repeat for the other two tucks, then press all of your tucks away from the center. It's important to be as precise as possible when folding and sewing your tucks. I like to use a seam gauge to make sure my spacing is correct. Repeat for the other side. If you are using a knit fabric, cut a piece of lightweight interfacing to cover the pleats and iron in place on the wrong side of the fabric. This will keep the pleats from stretching and popping out with the knit fabric. That's it! Your pintucks are done and you can continue sewing the pattern as instructed.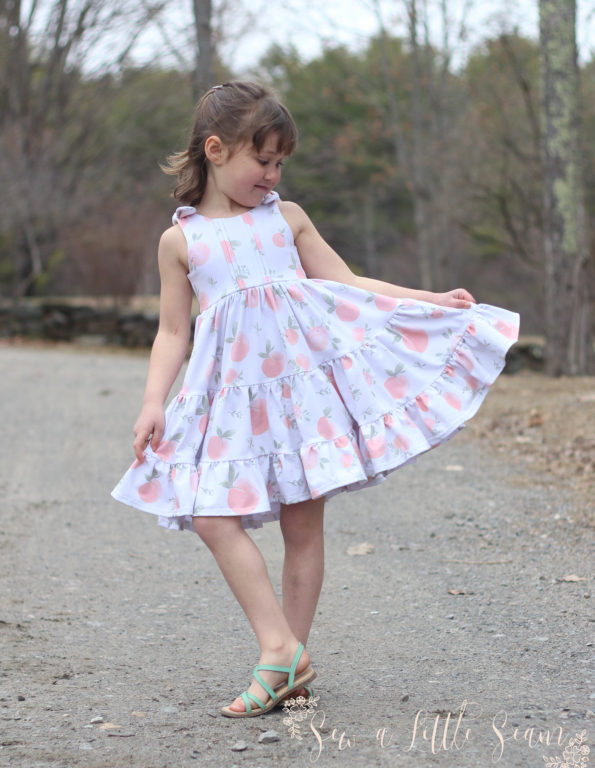 If you're interested, I'll also show you how to modify a regular skirt to be tiered as shown above. It's an easy modification, but a bit time consuming due to the amount of gathering needed. But it makes a super twirly skirt that my girl loves!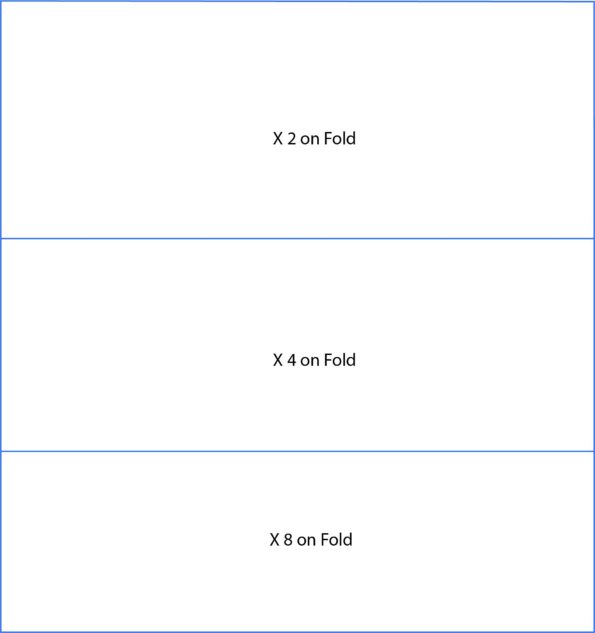 To start, divide your skirt pattern into three pieces. For the skirt in the photos, I made each layer progressively smaller by about 1″. Once you've divided your skirt, make sure you add seam allowance to each edge that will be sewn together. So you'll need to add it to four edges. Then cut out your layers. The first layer you will cut as normal. For the Willow that will mean cutting two pieces on the fold. For the second layer you will double that, so you'll cut four on the fold. What I did, so I would only have two seams, is folded the fabric twice, so I could cut four layers at once. This won't work on the larger sizes. Then for the final layer, you'll need to piece them together because you'll be cutting eight pieces on the fold. After you have all of your tiers cut, you'll sew each one into one long circular piece with right sides together, just as you would in the directions. So you will end up with three circles of fabric, each double the width of the last. Then you will sew a gathering stitch along the top of each tier. Gather the tiers so they are the same length as the tier above, then sew each tier to the one above it with right sides together. This will take some time and you'll want to mark centers and sides so you can line them up. I also find it's easier to gather the fabric if I have a few starting points for the gathering stitch. This way I can gather where needed. Once you have the layers all sewn together, you can sew it onto your bodice and then hem. Now you have a great twirly skirt!