Hadley Top, Tunic & Dress Release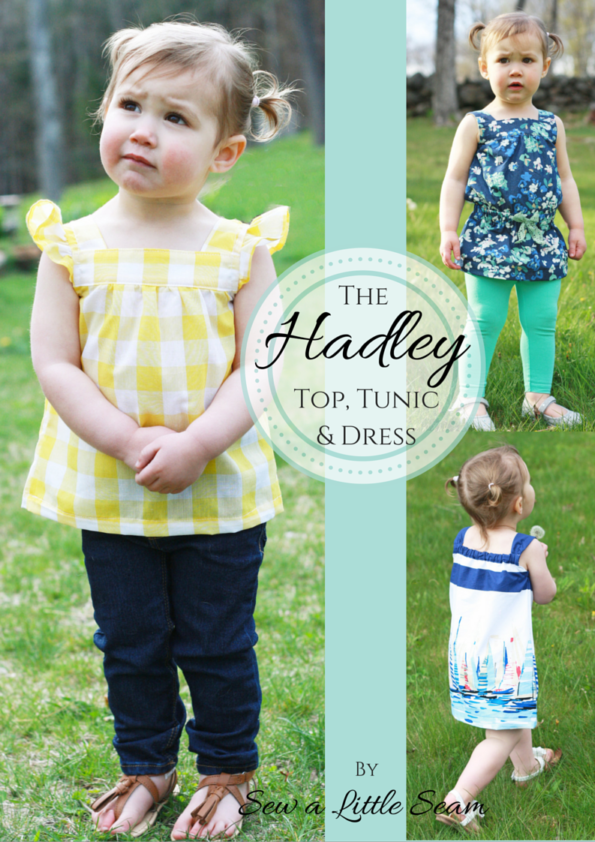 The Hadley pattern is here! I'm really excited to share it with you all. It has some great options including three views and three sleeve choices! All of the seams are enclosed, so it gives it a nice professional finish even if you don't have a serger. It also features an elastic back which is great for easy on and off. It's my husbands favorite part! He hates fiddling with buttons, and half the time the buttons that belong in the back end up in the front when he gets our daughter dressed.
The layered pattern is for sizes 12 months to 12 years. It's designed for wovens, but some of the testers made some great versions with stable knits.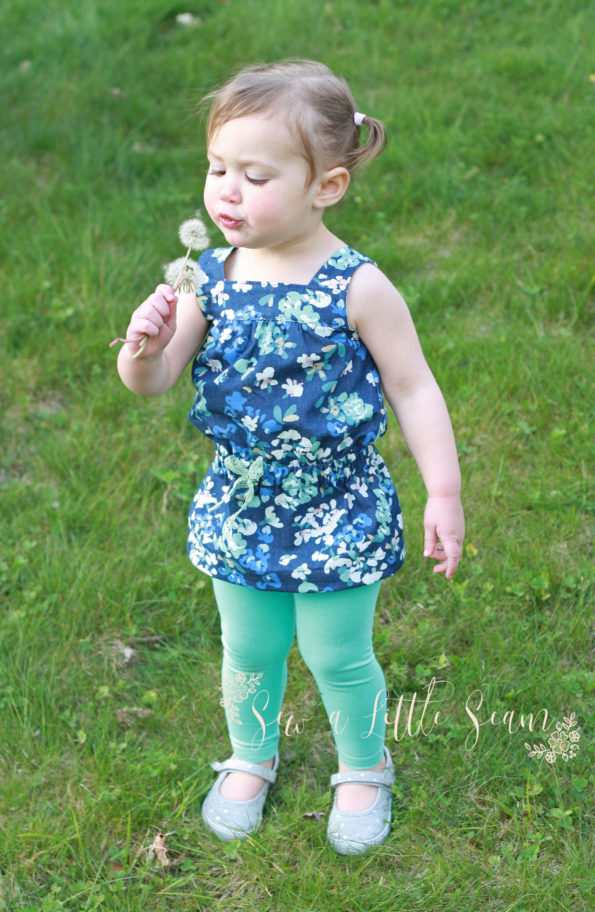 This is the sleeveless tunic made with Art Gallery denim from Punkin Head Threads. The tunic works great with heavier fabrics like lightweight denim and a heavier chambray.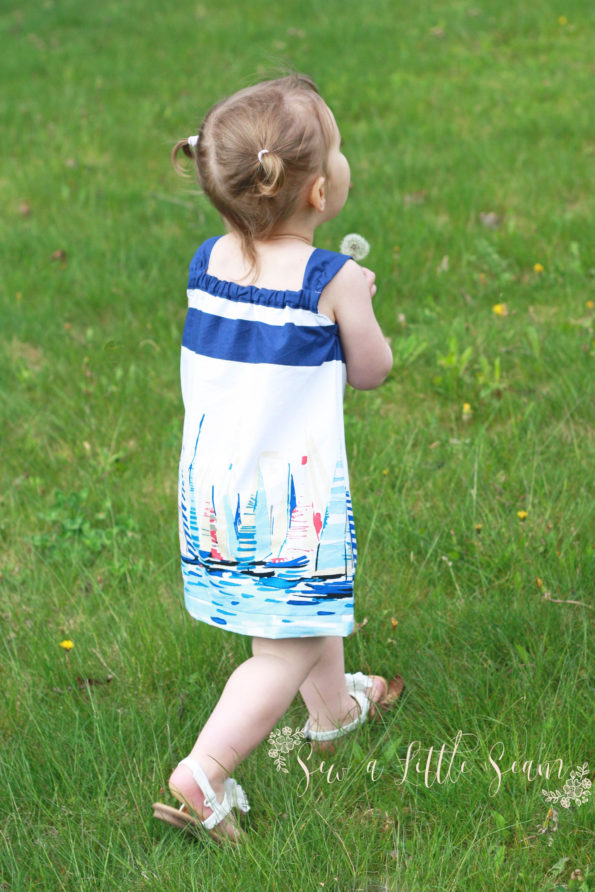 This is the sleeveless dress version with a Michael Miller cotton border print, also from Punkin Head Threads.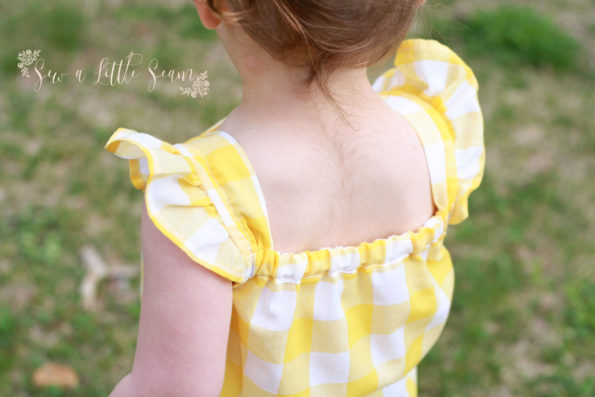 This yellow gingham top is an example of the flutter sleeves.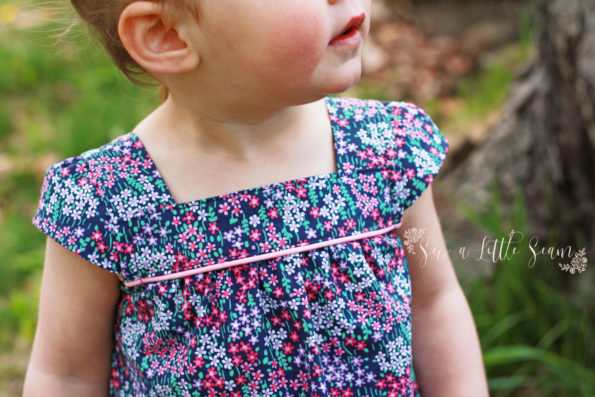 This floral version features cap sleeves and the optional piping, which is included in the instructions.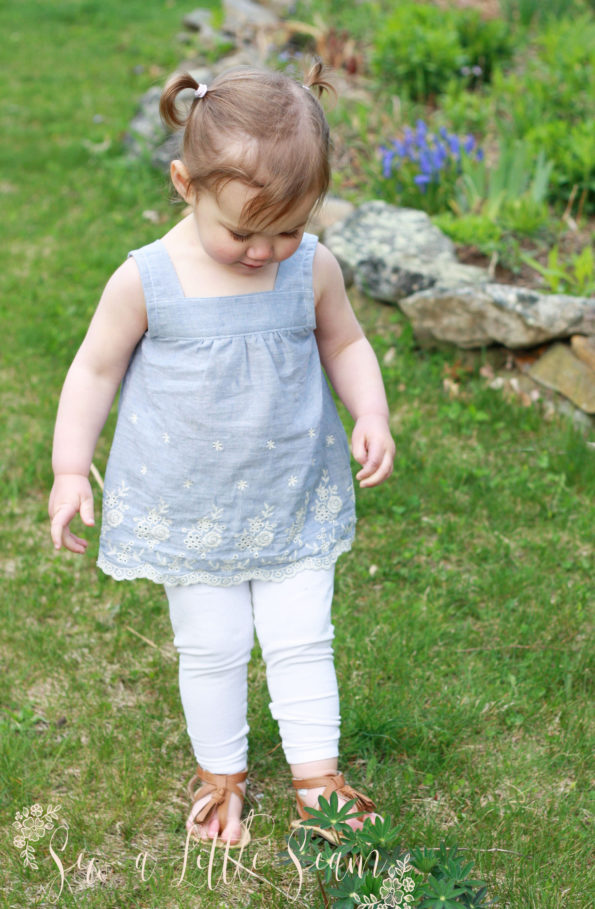 There are a ton of ways you can personalize the top to make it your own. The photos above and below are both made with a really cute eyelet fabric from Raspberry Creek. Stay tuned for some fun hacks I have planned for this pattern as well as a post with all of the awesome tester versions!
You can find more info on the pattern in the shop. And join the Facebook group for a 30% off code for both the Hadley and Ollie, good until May 25th.