Big Little Wild Things Coat Tour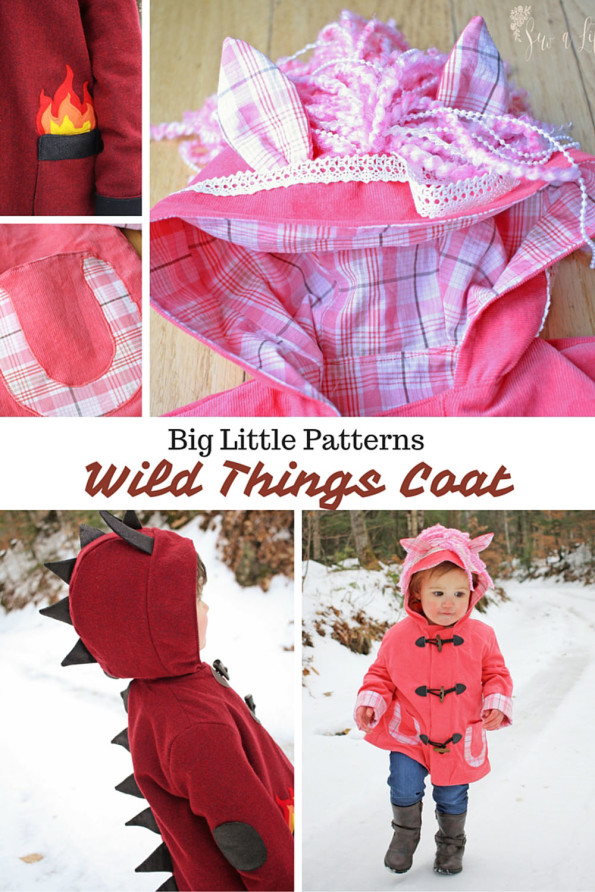 Welcome to my stop along the Big Little Wild Things Coat blog tour! I had so much fun making these amazing coats and let me tell you, I had some super happy kiddos. My son was bouncing off the walls with excitement when he saw his dragon coat–complete with flame pockets. Yeah, that was a hit.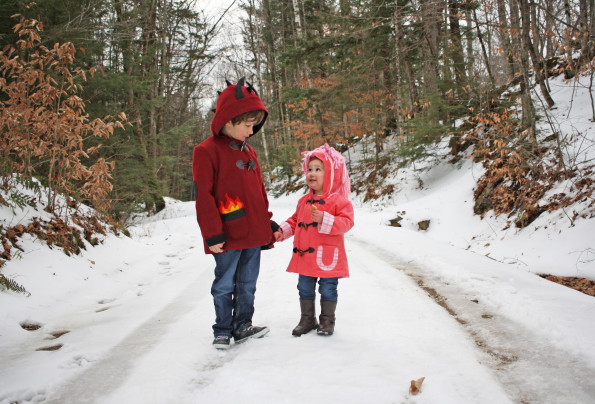 The Wild Things Coat pattern has the option of 14 different animals, or you can use your imagination and make your own. There is really no limit to what you can create–a dangerous dragon to a pretty little pony. Both super cute, but don't tell the dragon that. He is ferocious!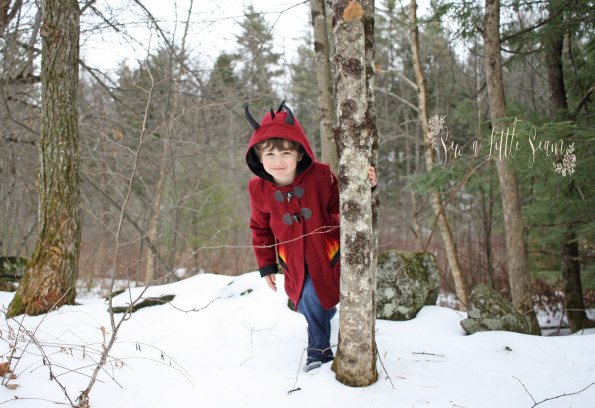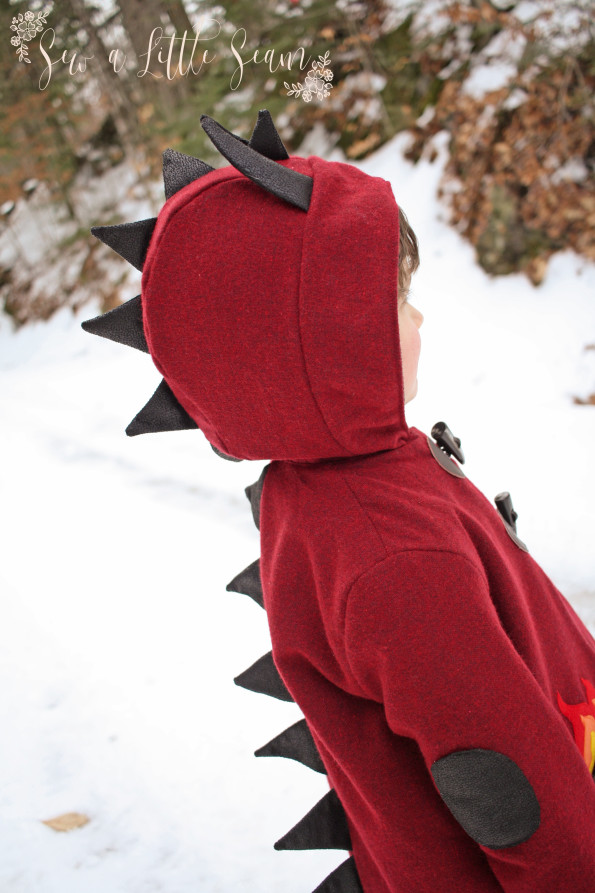 For the dragon coat I created some horns for the hood and used the spike pieces that came with the pattern to create the spikes along the hood and back. I found this pleathery patterned fabric at Jo-Ann's that worked perfectly for these pieces. I also added on some elbow patches for a bit more interest.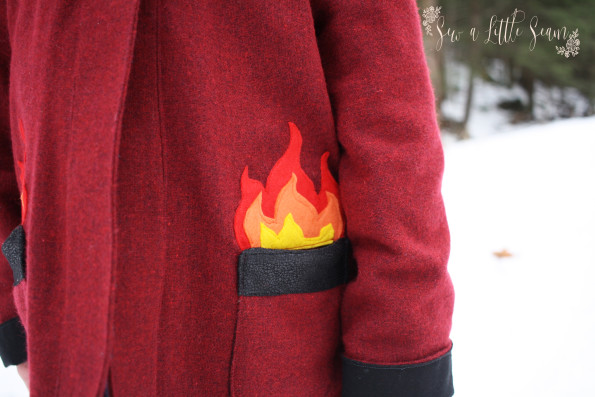 For the flames coming out of the pocket, I cut out some felt pieces and used fusible web to bond them on, followed by topstitching, since they didn't want to stay put.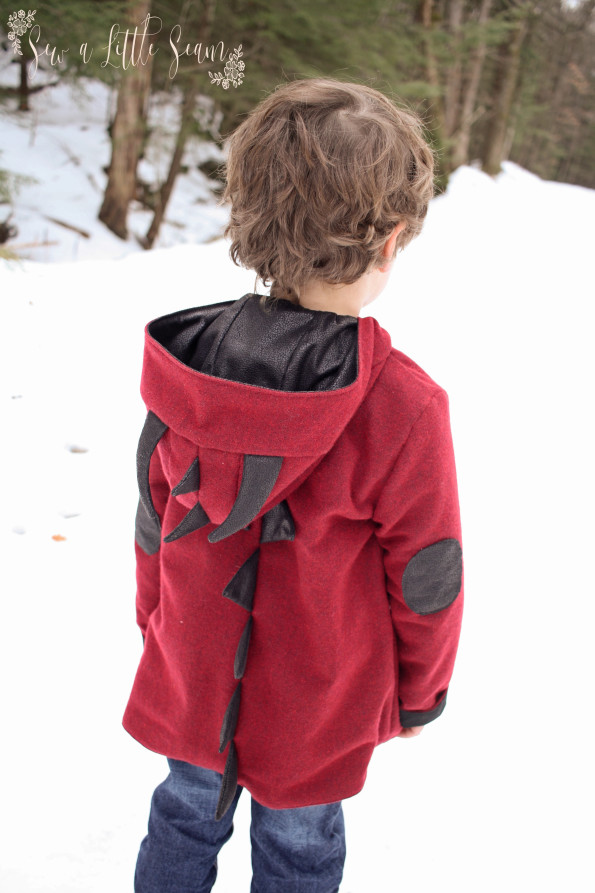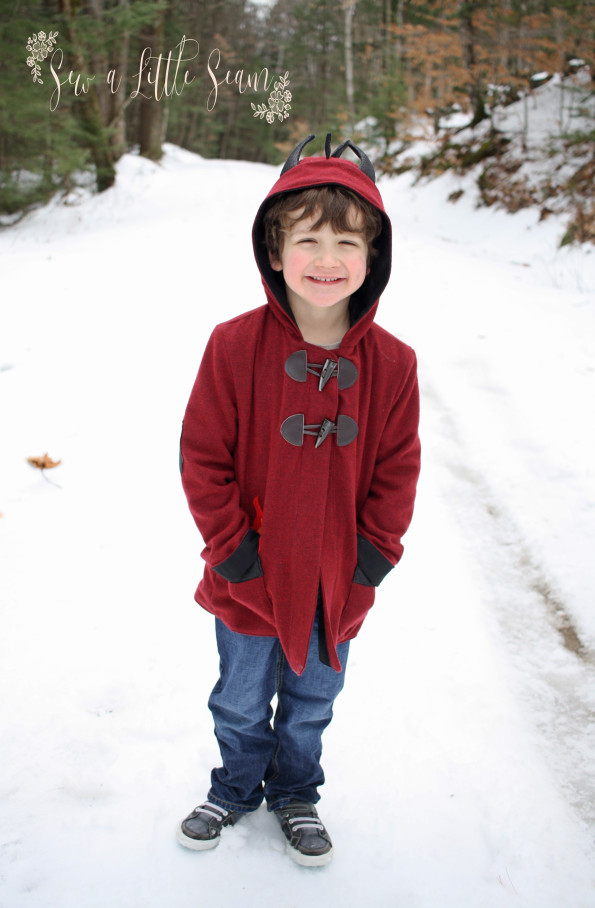 The claw toggles were on clearance at Jo-Ann's and I scooped up the last two. They were the perfect way to pull it all together. The coat fit my son perfectly and came together so much faster than I thought it would. The spikes were a bit time consuming, but worth the effort. Especially from the smiles I got.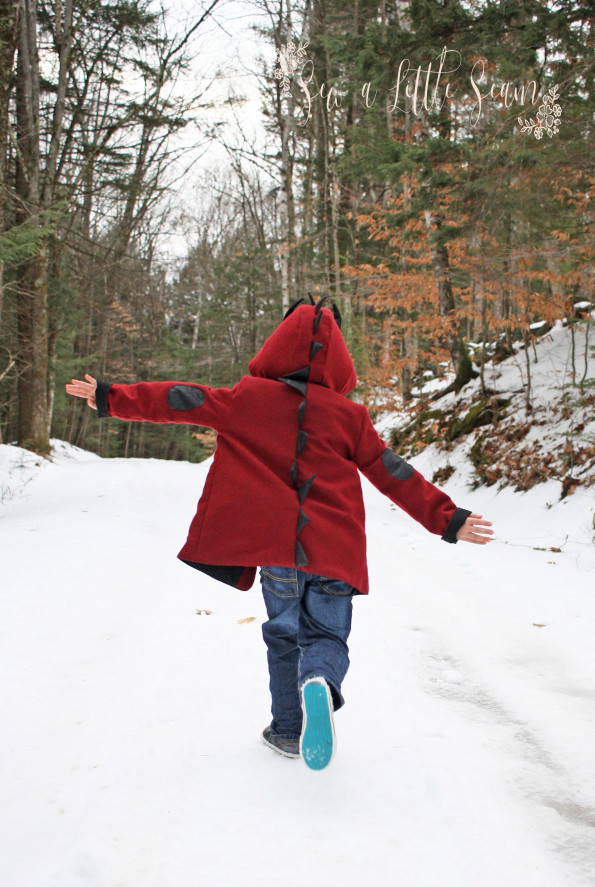 I was going to make up some wings, but didn't get around to it. He still had no problem pretending he could fly.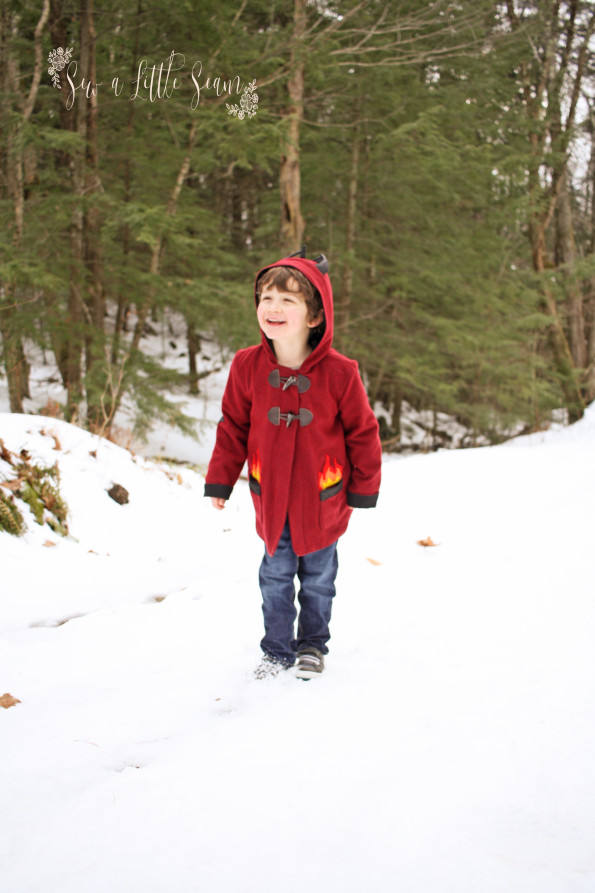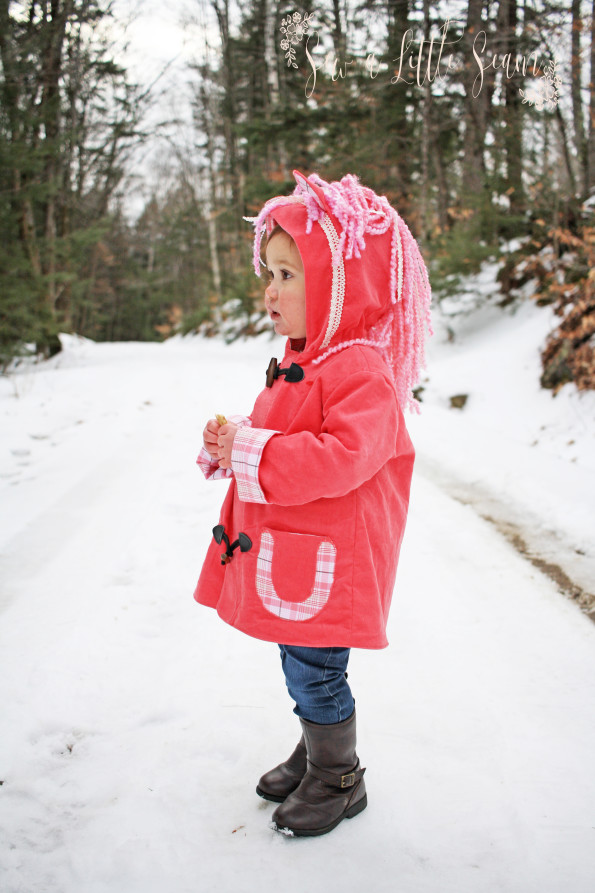 And then there was the cute, little pony. I may have squealed a bit when I finished this coat and first put in on my daughter. I mean those chubby cheeks decked out in a mane and plaid ears, that ranks up pretty high on the adorable scale!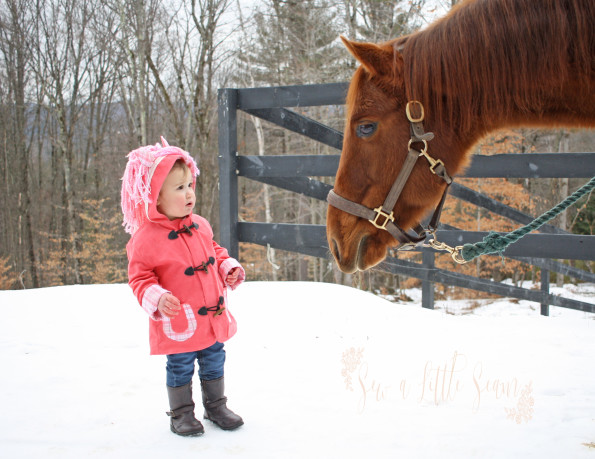 My two little ponies sizing each other up.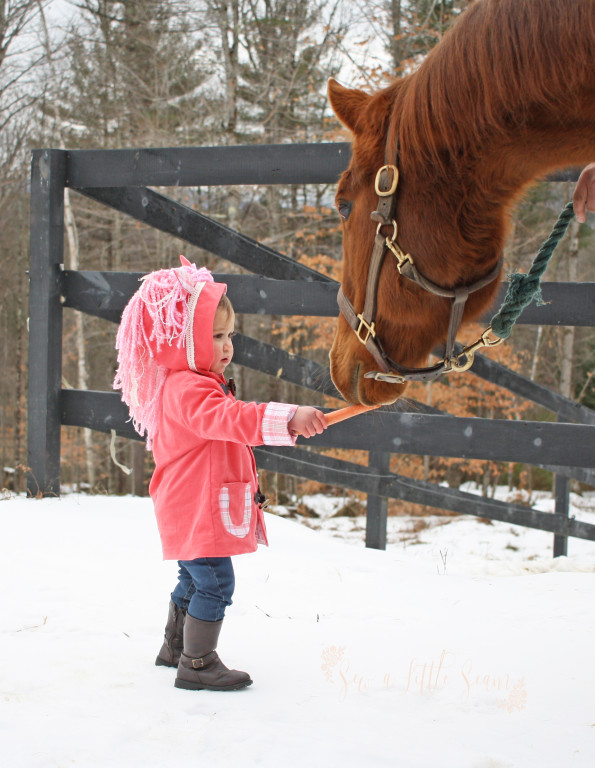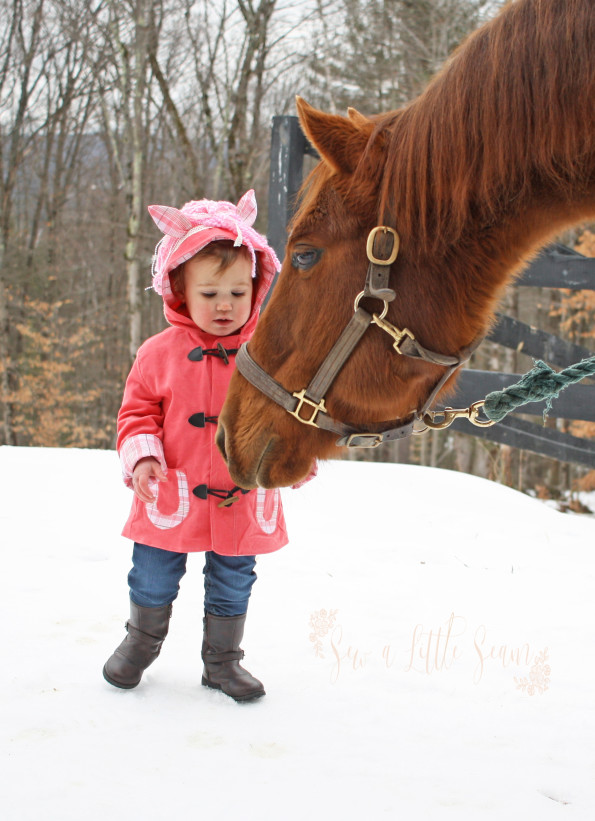 I made the pony coat out of a corduroy with a cotton plaid lining. I had a hard time deciding between the plaid or a floral, but everyone voted for the plaid. And although I usually take whatever my husband chooses and do the opposite, this time I listened and I love how it turned out. Maybe I should start taking his advice more often…nah.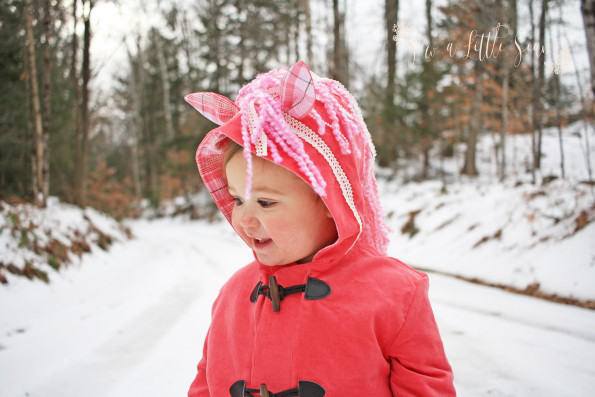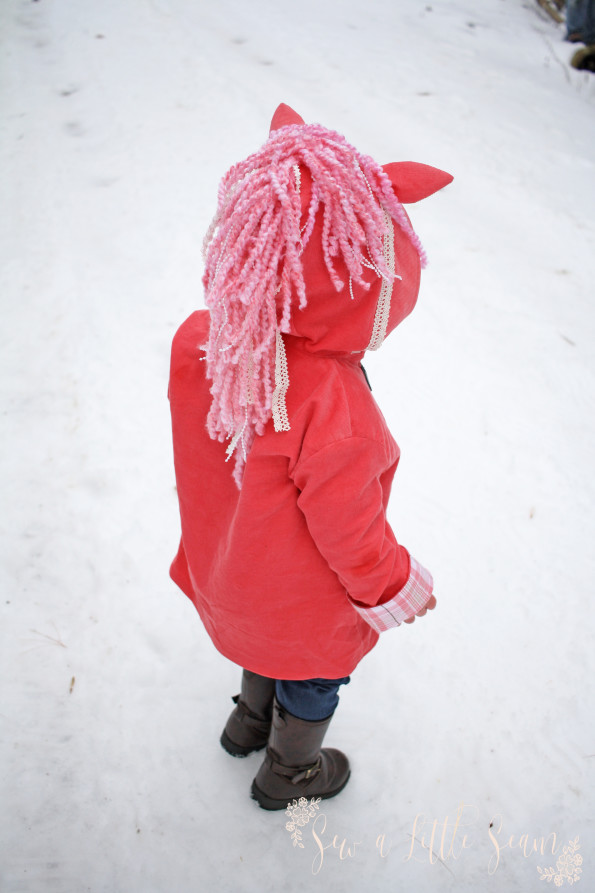 I made the mane out of some super soft yarn, ribbon, and strings of beads. The pattern gives you step-by-step instructions on how to sew the mane on and it was super easy.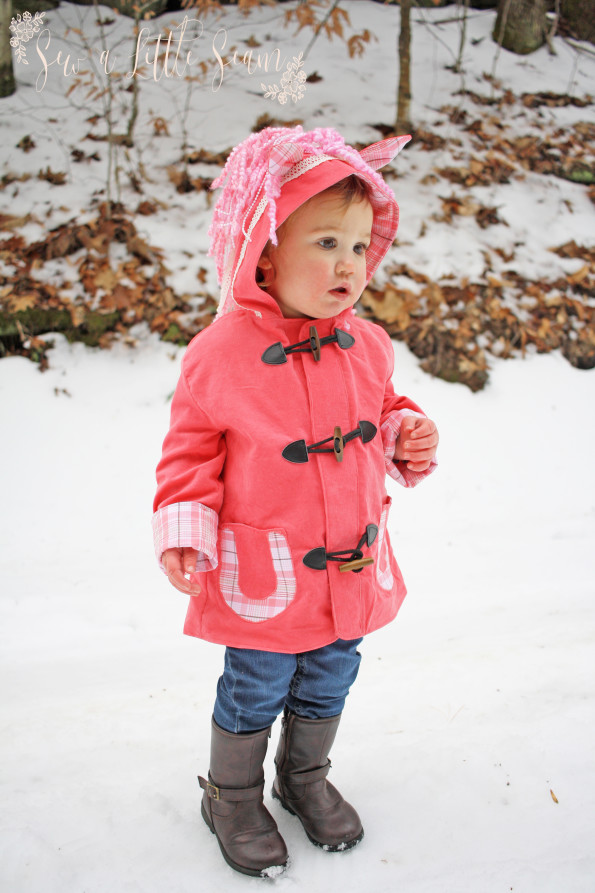 I then cut some horseshoe shapes out of the lining material and sewed them onto the pockets. I decided on toggles for the closures on this coat as well. I'm a toggle fan.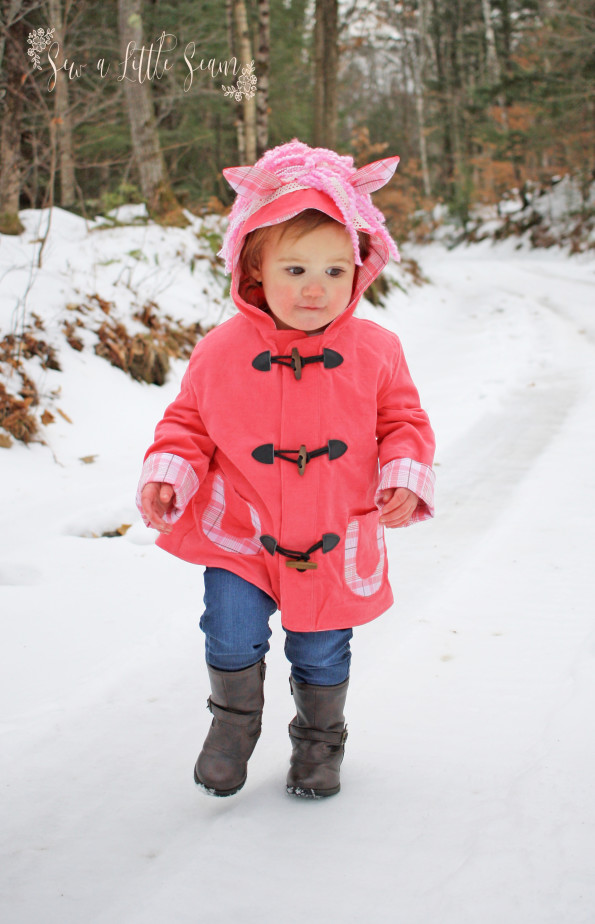 And those are my coats. I love this pattern and have already started thinking about the next animals I'm going to create! Definitely go and check it out at Big Little Patterns!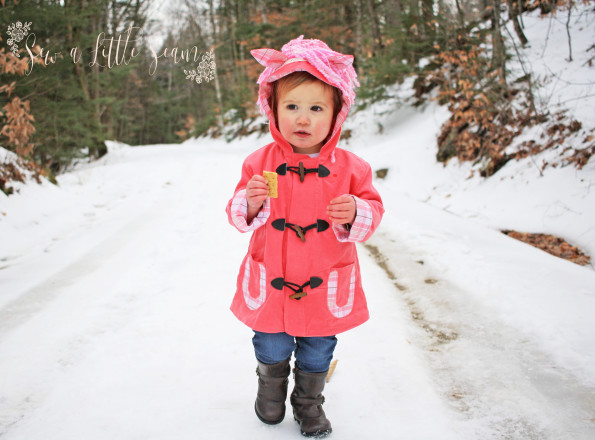 Be sure to check out the other blogs on on the tour!