Berry Bubble Shorts from Mummykins & Me
I was lucky enough to get to test these super adorable bubble shorts from Mummykins and Me! I have been so excited for these shorts since Rebecca first posted a picture on her Facebook group a few months ago.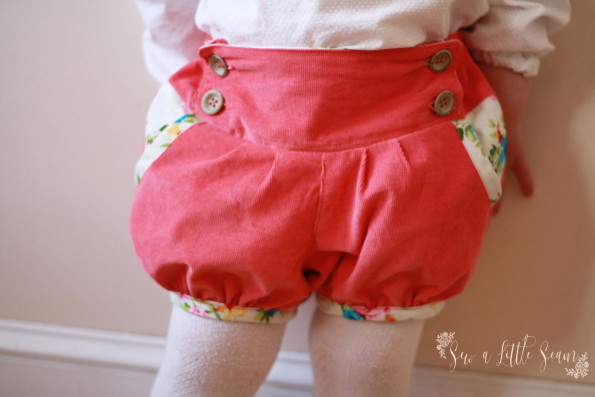 Like all of the Mummykins & Me patterns, there is a great attention to detail. These shorts are fully lined, with pockets and front and back pleats. I used a baby cord from Joann's with a floral quilting cotton for the lining and binding. I have big plans for another pair in a lightweight denim and some awesome floral chambray! Oh, the possibilities!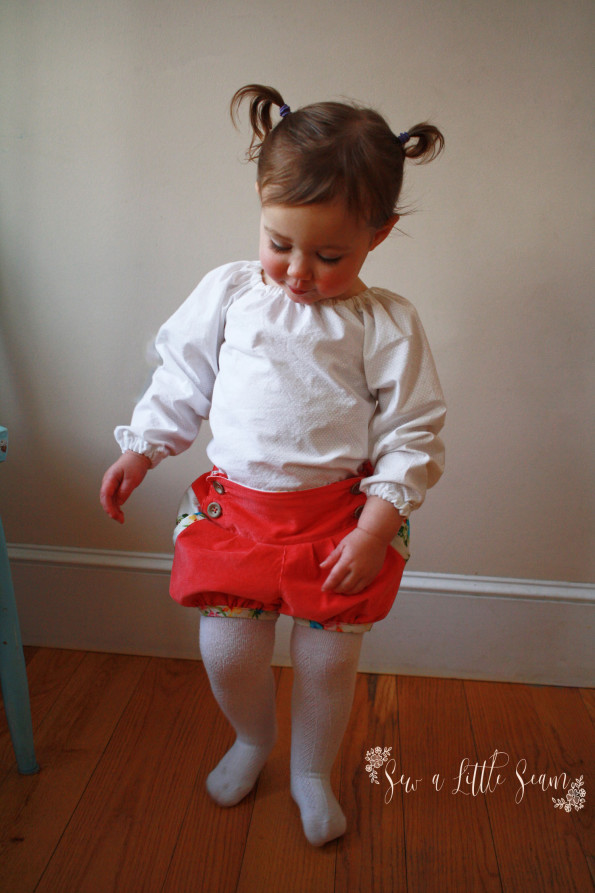 I didn't have a top to match the shorts, so I whipped up the Olivia top from Mummykins and Me. I really love how the two go together. Both patterns are for newborn through 12 years, so you get a lot of use from one pattern! Be sure to check them out!