Anna Pinafore Dress Free Pattern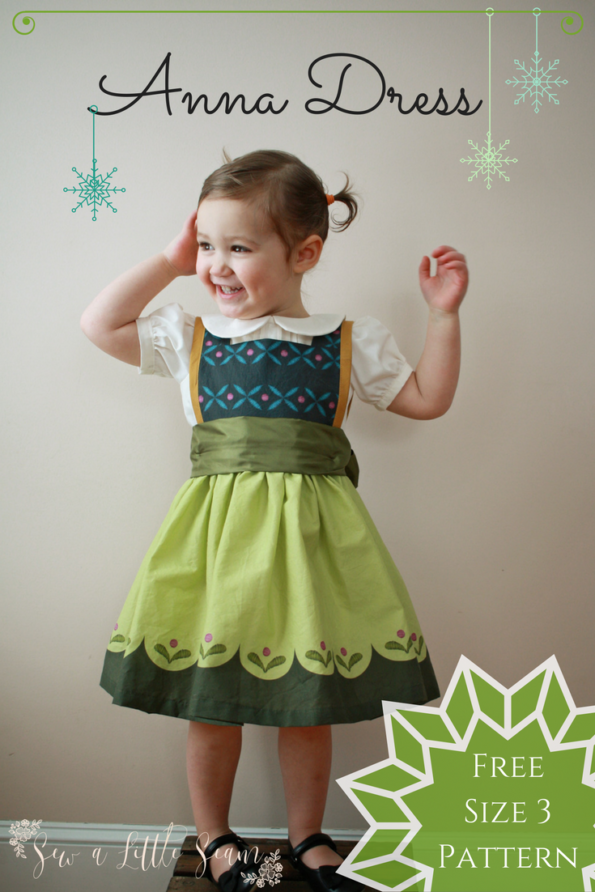 I grew up on The Little Mermaid and Beauty and the Beast, so when my daughter started to get the princess bug, I was pretty excited to have an excuse to sew all the princess things. Her current obsession is anything Anna & Elsa, so I made her a version of the dress toddler Anna wore in the movie for our recent trip to Disney World. She also requested a Frozen-themed birthday party, so it worked out great for both.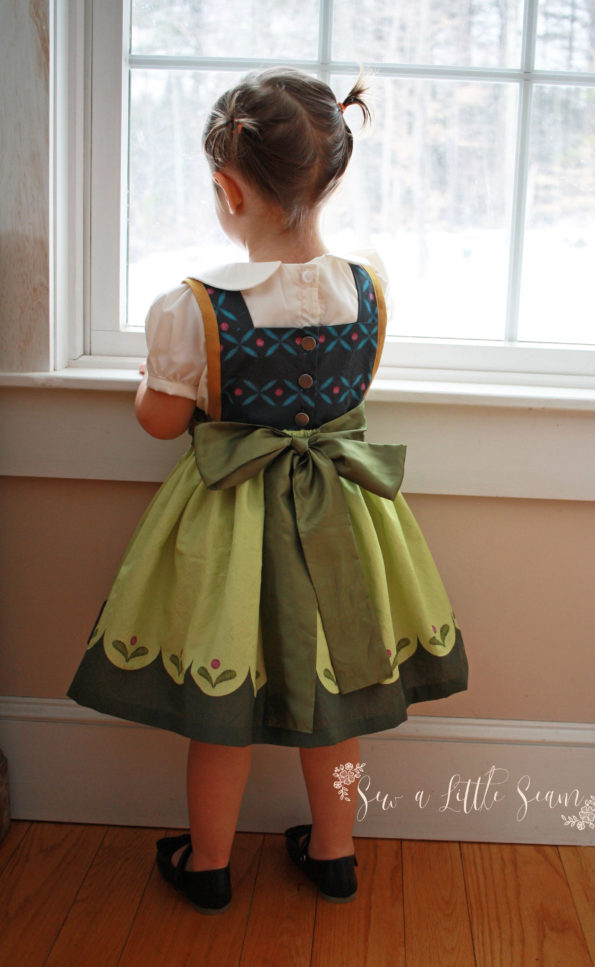 I hacked the Hadley pattern to make the pinafore, but I made up a free size three pattern you can find here. If your child is a different size and you have the Hadley pattern, it's pretty easy to modify by extending the length of the front bodice, until it hits a bit above the belly button. For the back add an extra inch to your front bodice width and cut out two, instead of cutting on the fold. Cut two rectangles for the skirt the width of the fabric and the desired length and then follow the directions in the tutorial for putting it together.
I found the fabric from Spoonflower. And they have a lot of other Anna and Elsa themed fabrics.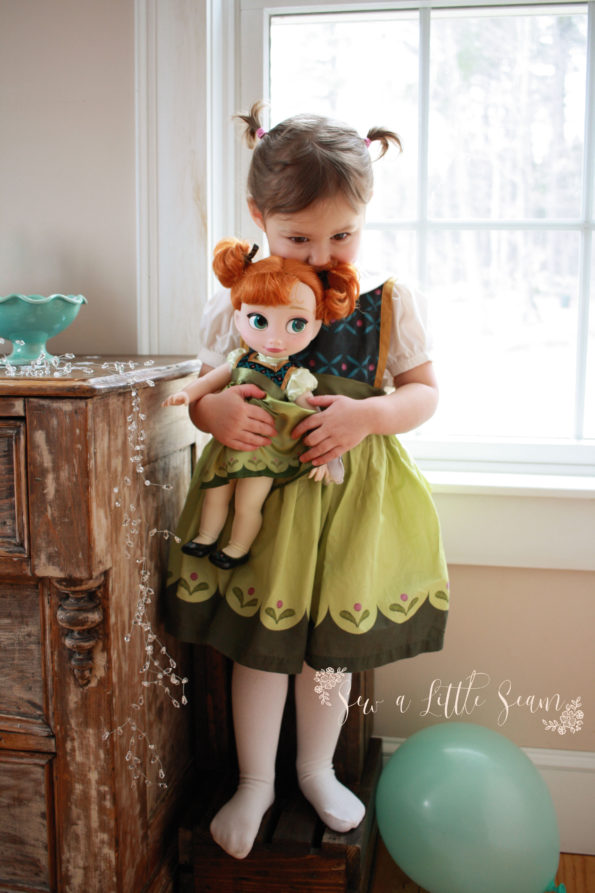 And in case you haven't had this song stuck in your head for awhile, here you go. The choreography was all her own. I especially liked the singing to the door bit.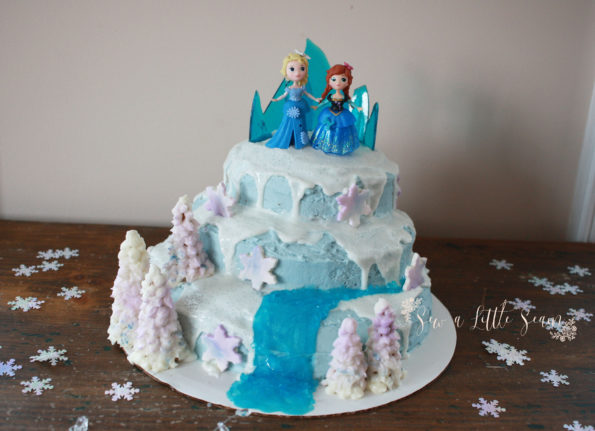 Her party was fun to put together, especially the cake. I found the last two Anna and Elsa dolls at Target, which worked perfectly as little cake toppers.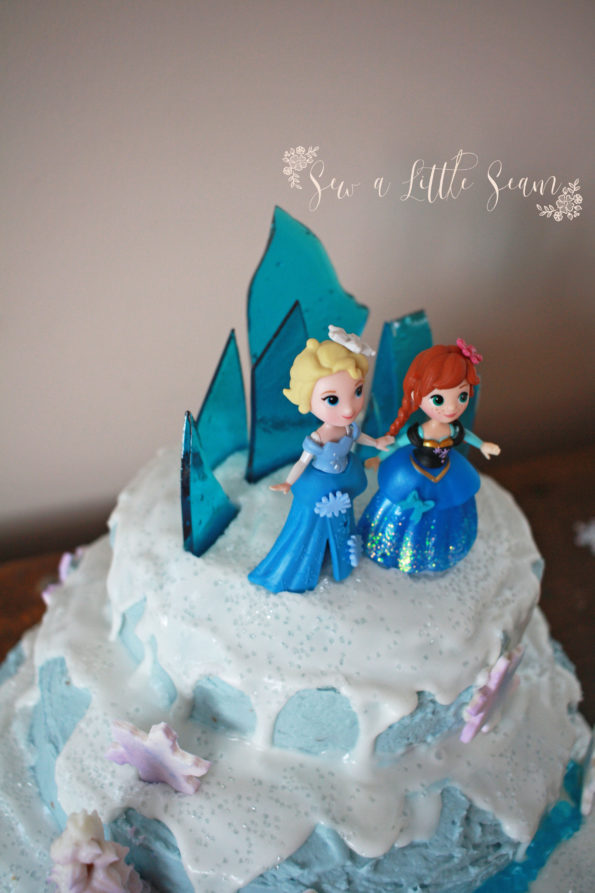 The "ice" is made by pouring a hard candy syrup onto a pan to harden and then breaking it into pieces. The snowflakes are made with a marshmallow fondant and cookie cutters and the trees are frosted ice cream cones.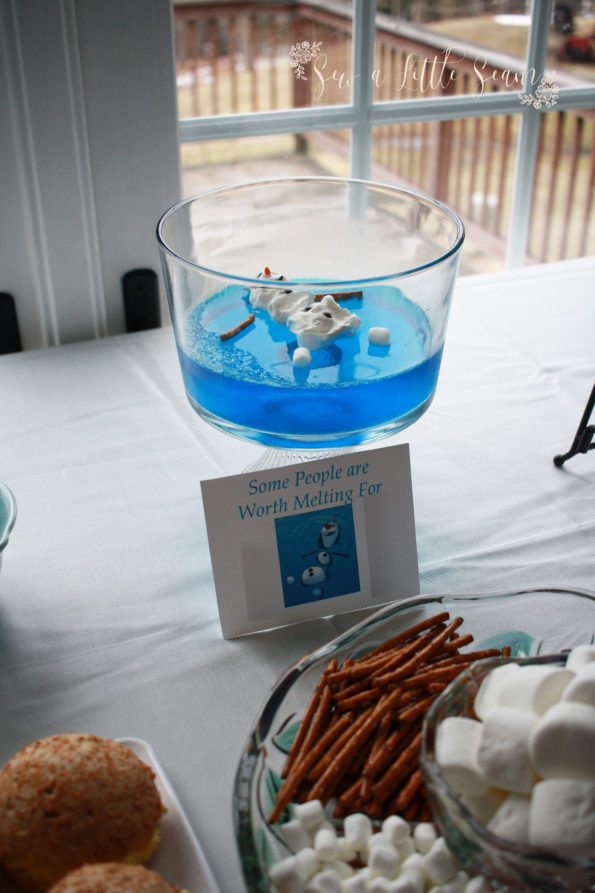 Here are some photos of the food. The best part of a party obviously.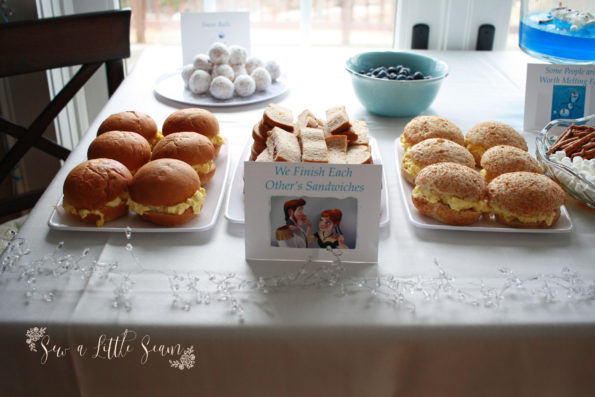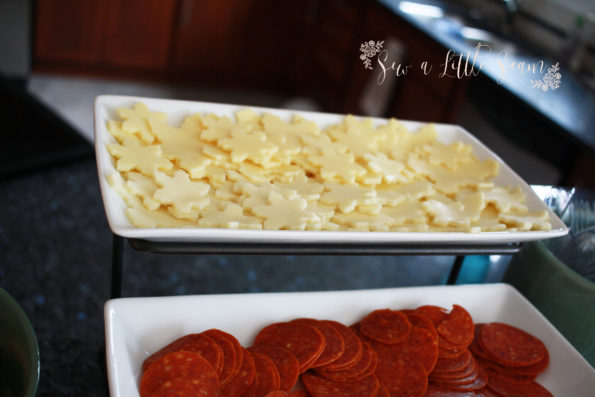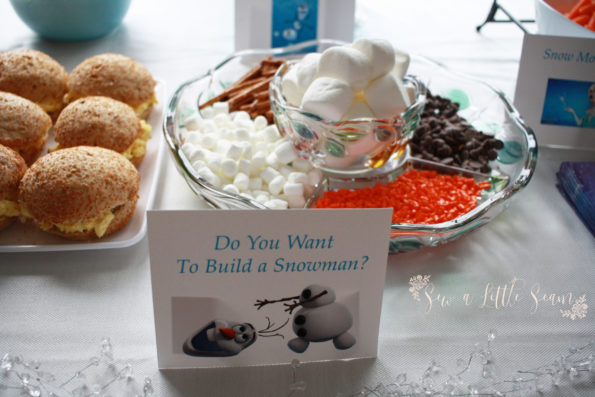 The kids got to make their own snowmen, although eating them was obviously the highlight.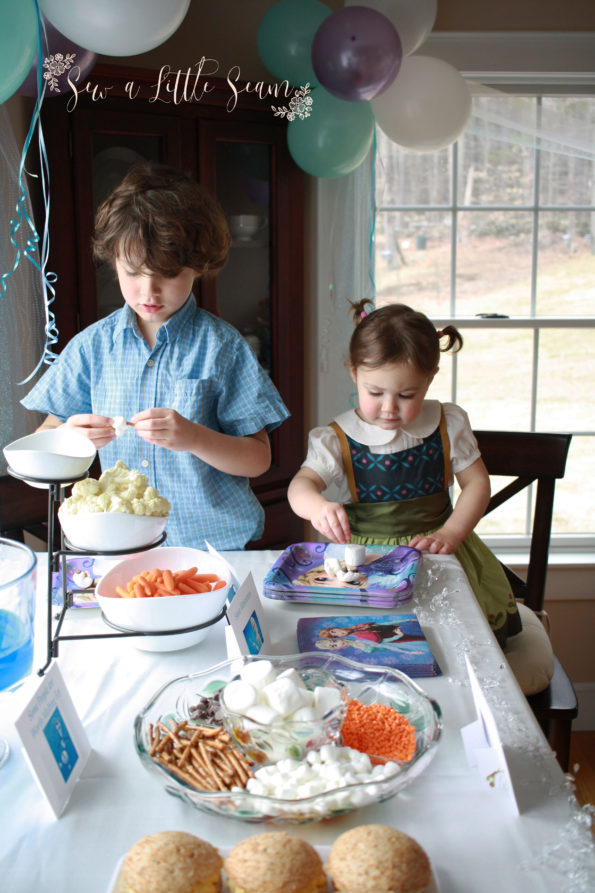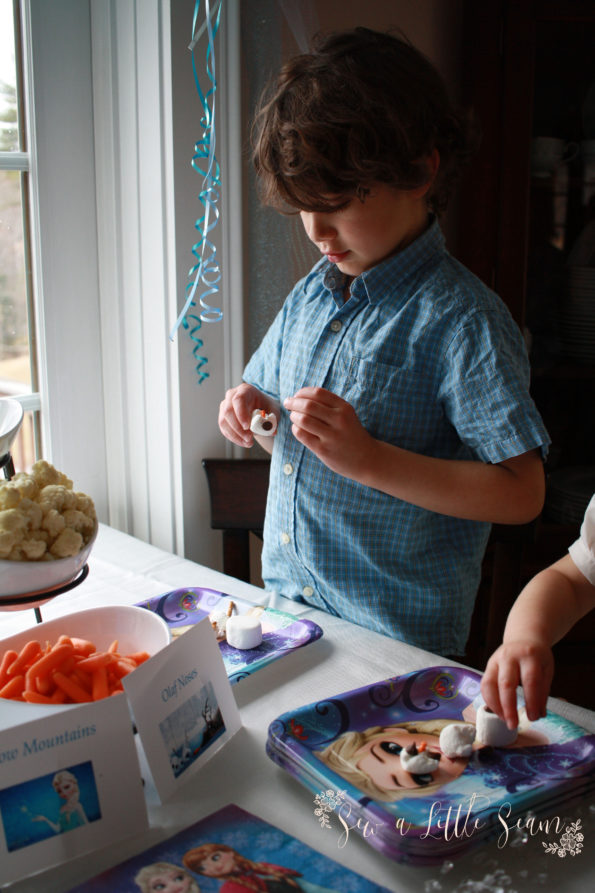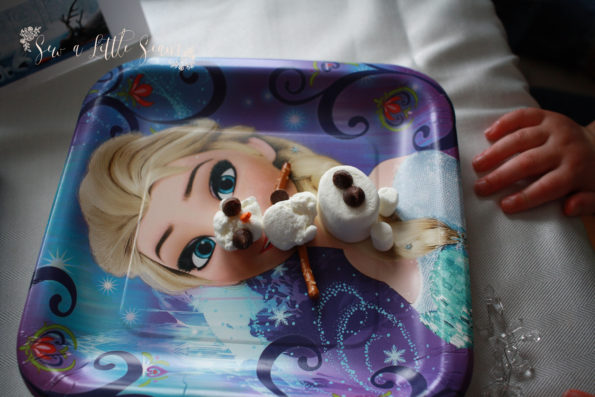 Cutest snowman ever, right?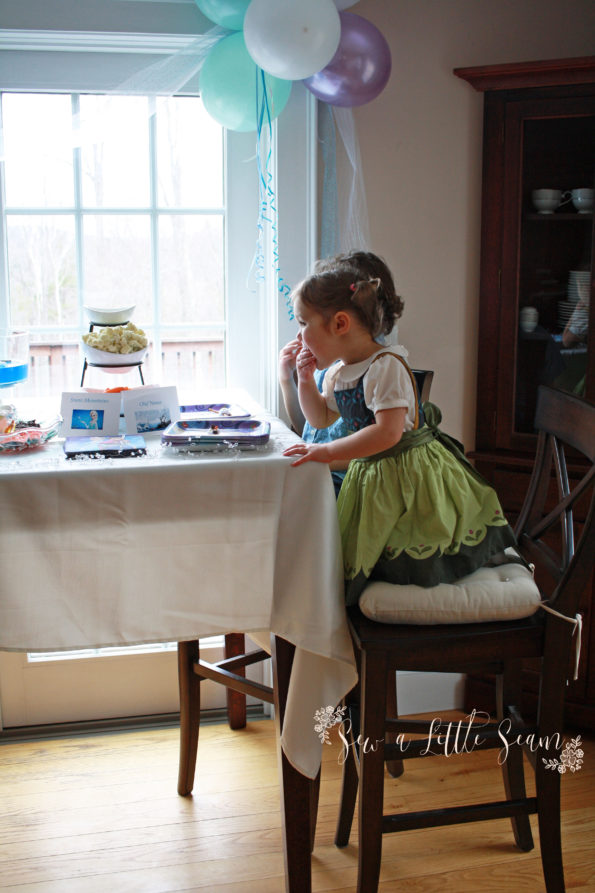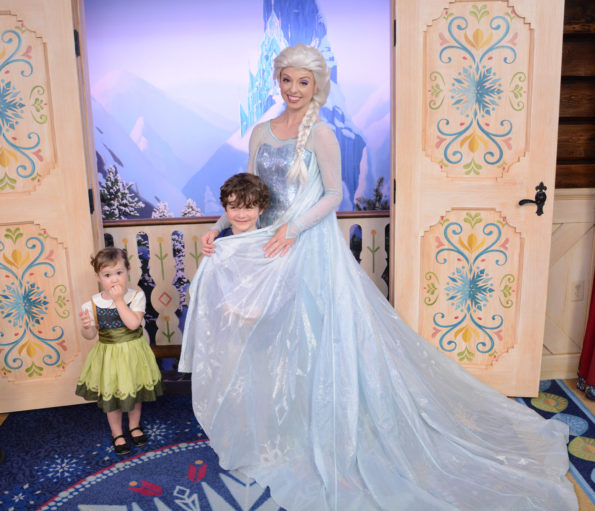 This is the only photo I have of Brynn in the remote vicinity of Anna or Elsa. She was so excited to meet them until she realized they were real people and then the terror set in. I think the look on her face says it all.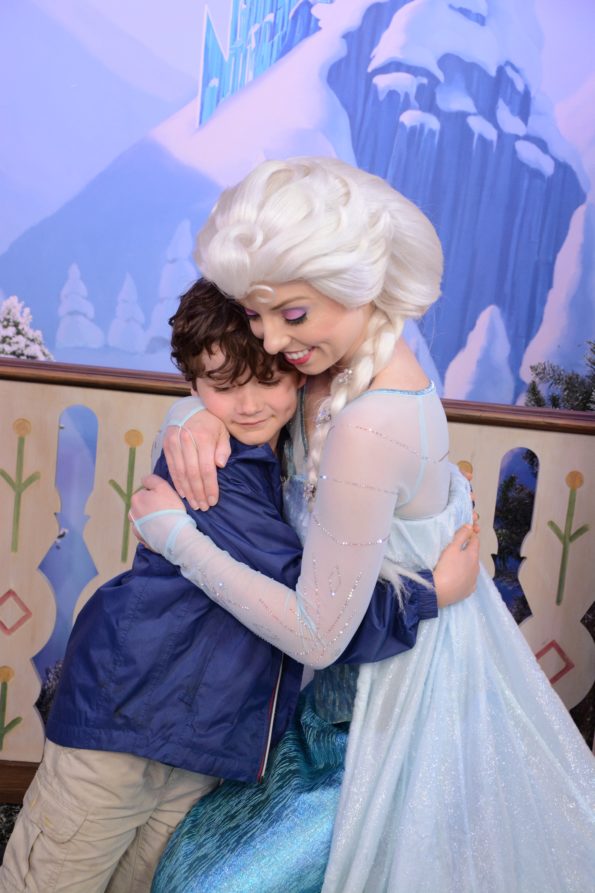 Nathan on the other hand, has no stranger danger. He loved meeting the princesses.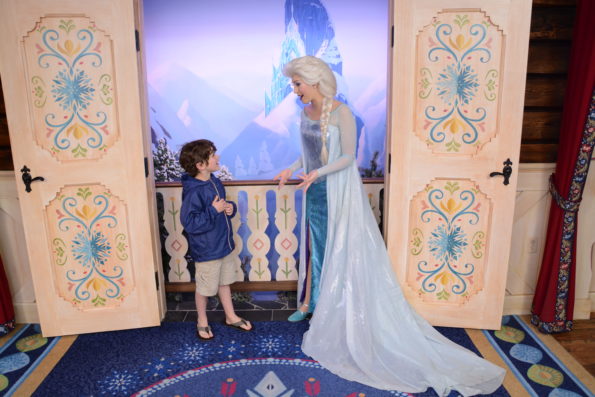 He and Elsa really hit it off. They talked….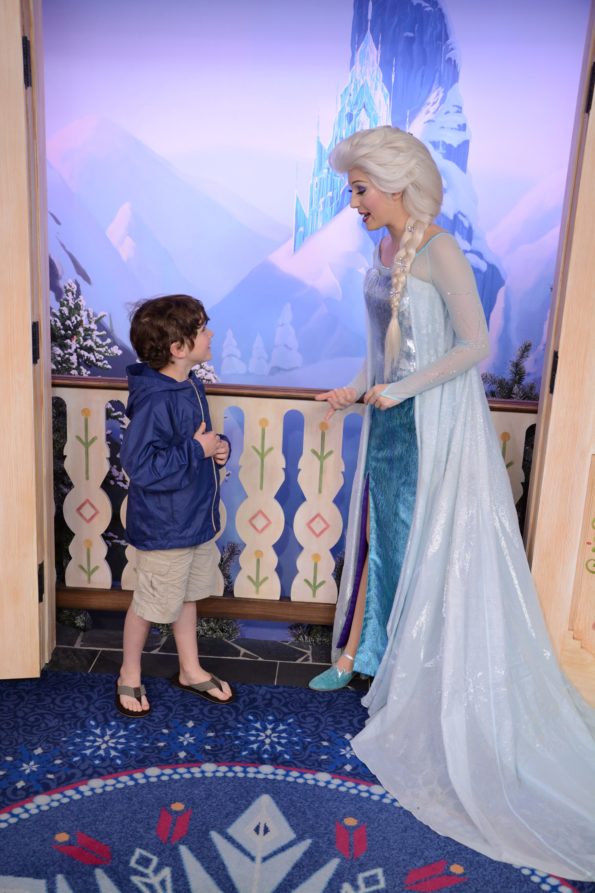 and talked….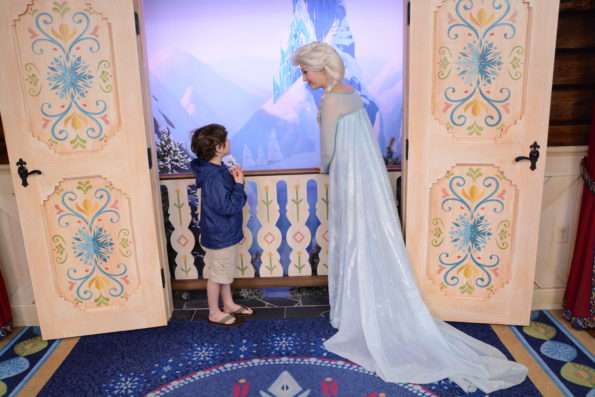 and talked some more. Luckily this was a rainy day and there wasn't a line and she was so nice about it. He would have stood there all night talking I think.
Anyways, I hope you enjoy the free pattern! Be sure to share it on the Sew a Little Seam Facebook group if you make one.