A Bunny First Birthday Party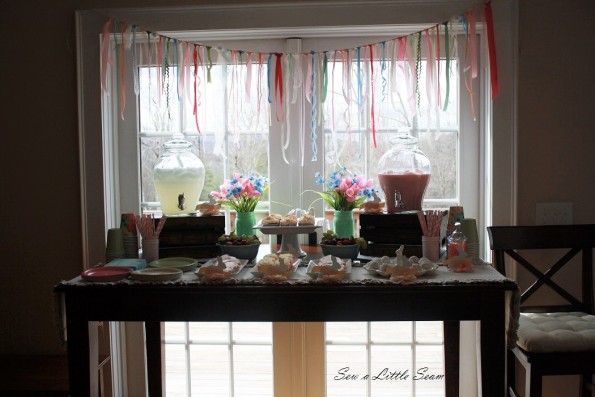 I love birthdays…more specifically birthday parties. This was my daughter's first birthday and so my first girly party, and I was super excited. Her birthday falls right around Easter, and this year it was the day before, so a bunny theme was the perfect fit and perfect for a first birthday.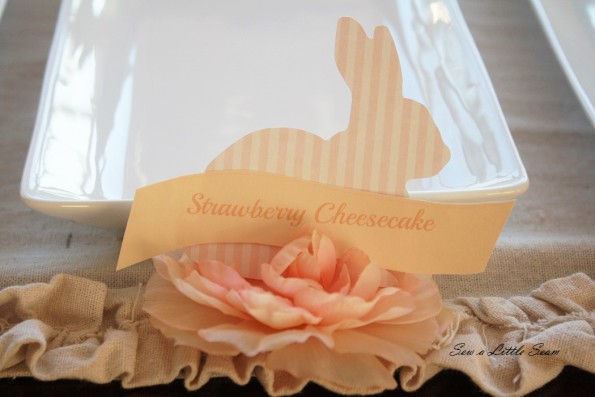 I cut out bunny silhouettes in pastel colors and propped them up in flowers to label the foods.
Love these little bunny sugar cookies. Royal frosting and I are not the best of friends, but we're learning to get along.
And believe it or not there was real food too, but apparently I didn't take any photos of it. I have one quick buffet shot and that's it. But, who want's to see that anyway? Let's get back to the good stuff.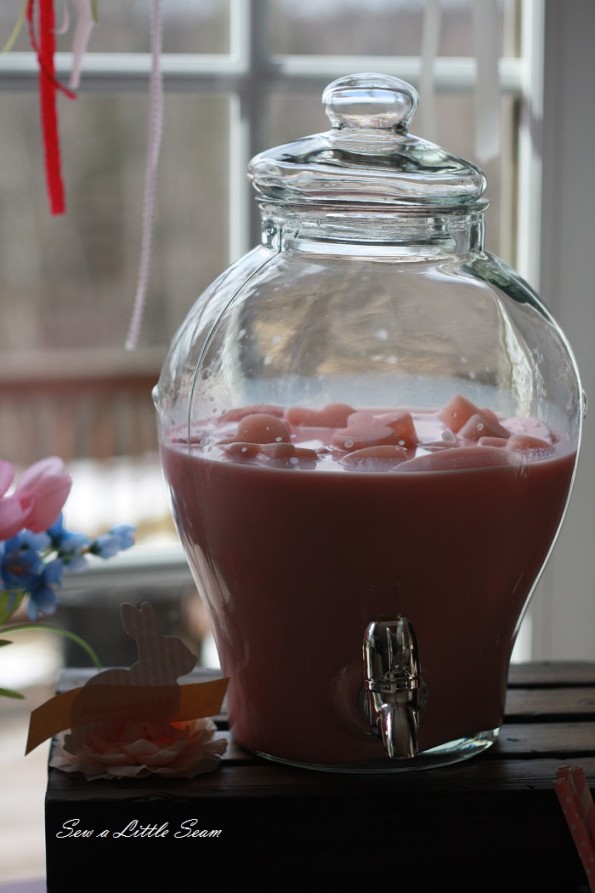 There was strawberry milk with little bunny cubes. The strawberry milk cubes were actually my husbands idea. Score one for the guys!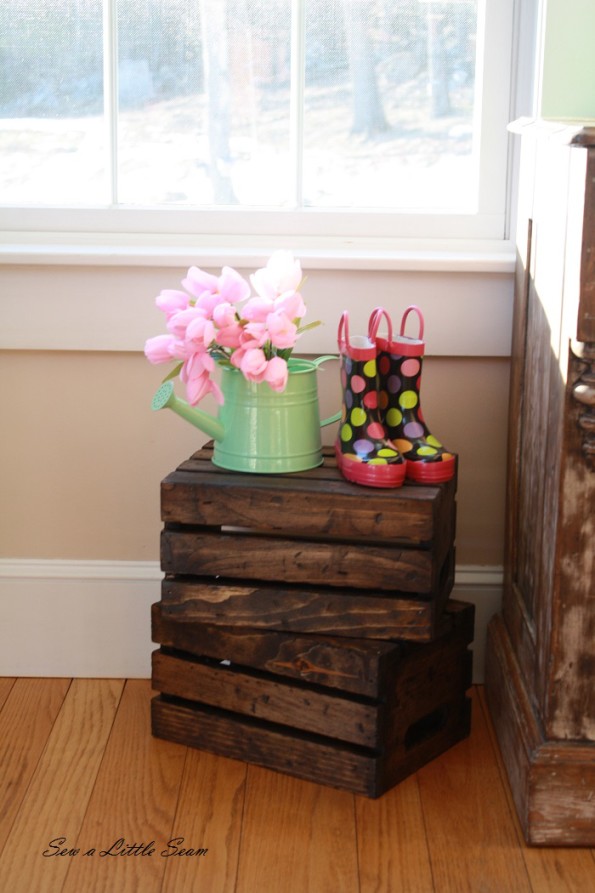 He also made four of these awesome crates for the party. Two were used for drink stands. I had fun beating them up with an assortment of objects to make them look old.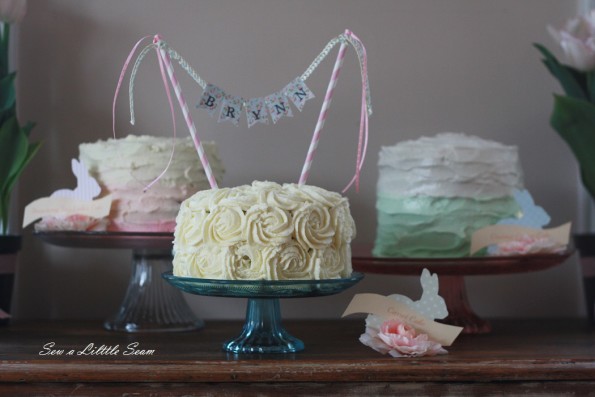 But my favorite part of any party is the cake. Or cakes in this case. I couldn't decide what one I wanted to make, so I made them all. That's reasonable right? The rosette cake is carrot cake with a mascarpone cream cheese frosting. I also made Brynn a mini version of this to dig into.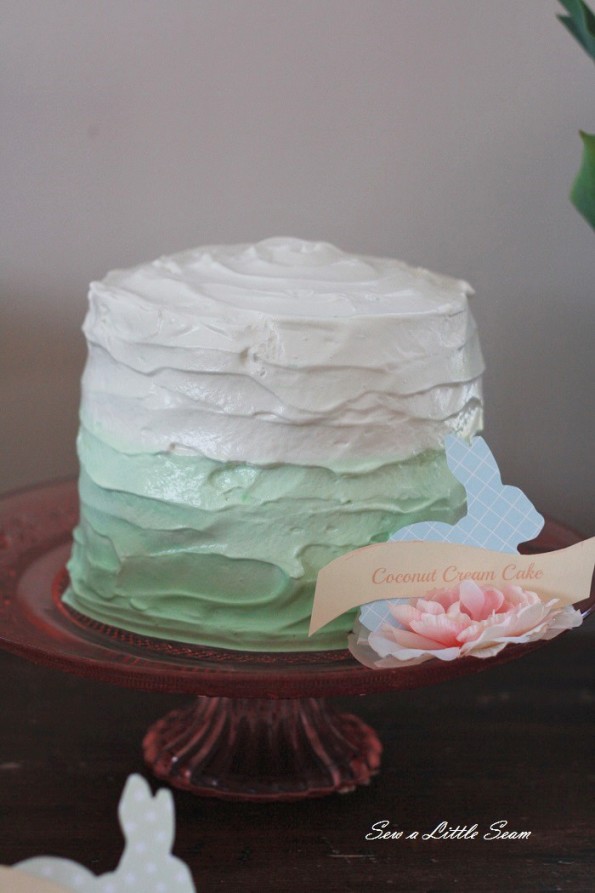 The green ombre was a coconut cream cake. Sooo, good!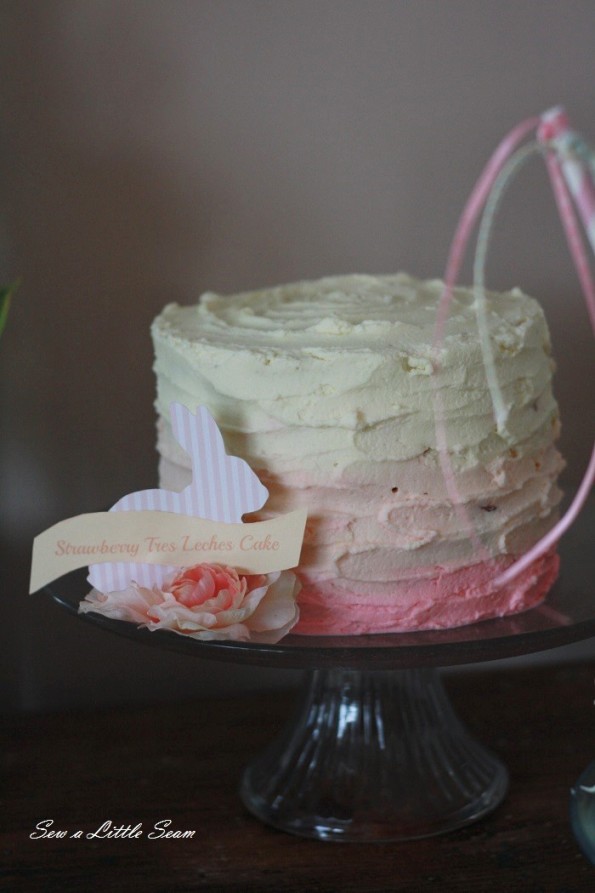 And the pink ombre was a strawberry tres leches cake. My all time favorite cake. I'll have to share the recipe at some point, because this cake is amazing. Yeah, I'm a bit obsessed.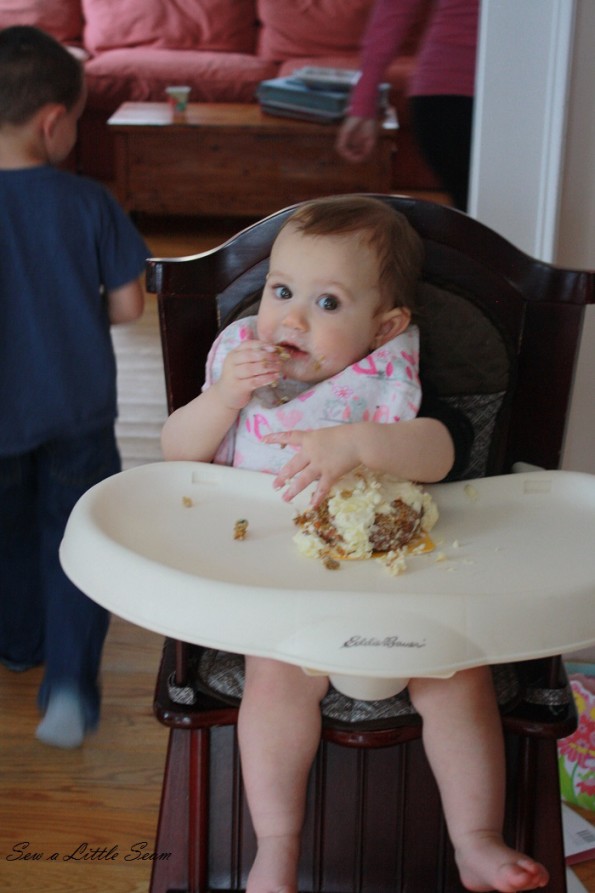 Yummm!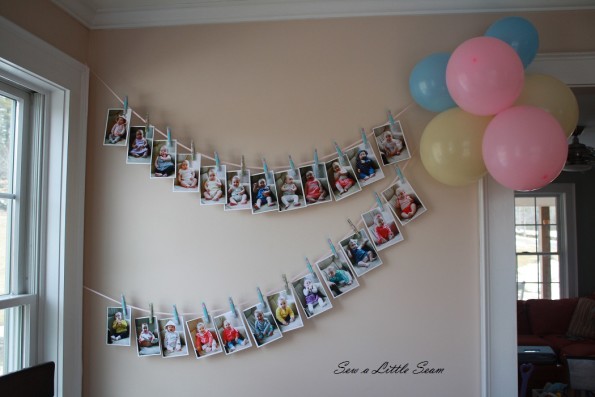 I made a couple timeline photo pieces. It's so fun to see how much they change in a year. It doesn't even seem like the same little person I held just a year ago.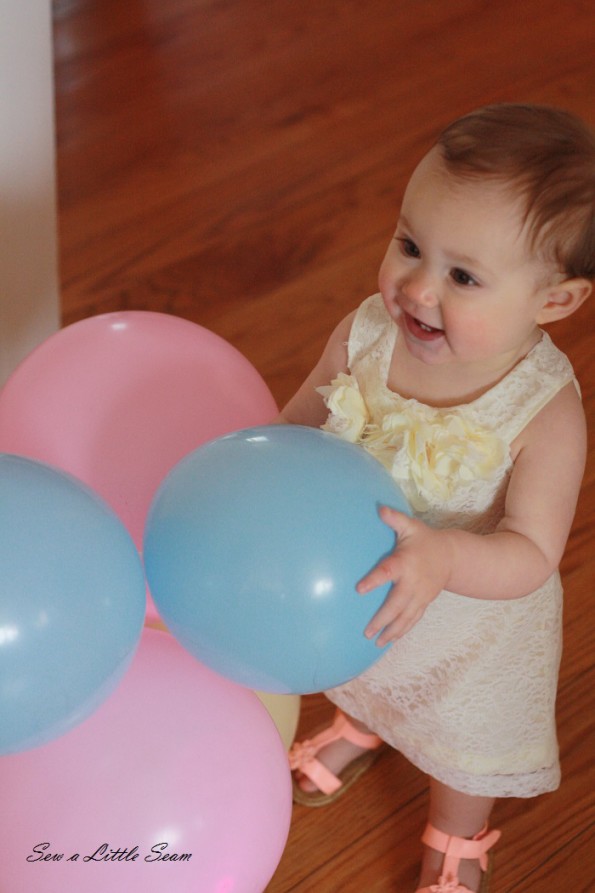 Yeah, she won't remember this, but I'll do the remembering for her.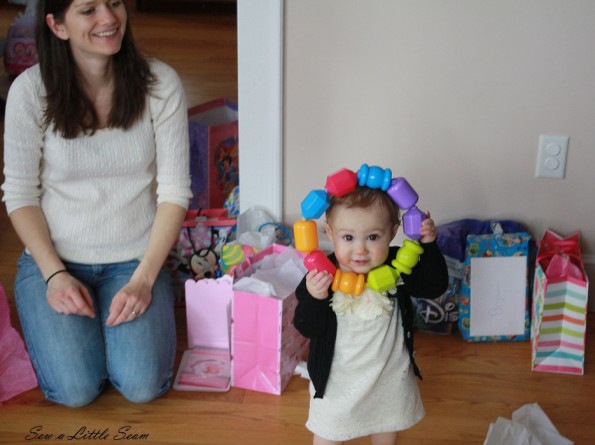 She is such an amazingly silly, happy, sweet little girl. Even though I love birthdays, I wish they wouldn't come around quite so fast!